Here's How Much Tommy Lasorda Was Worth When He Died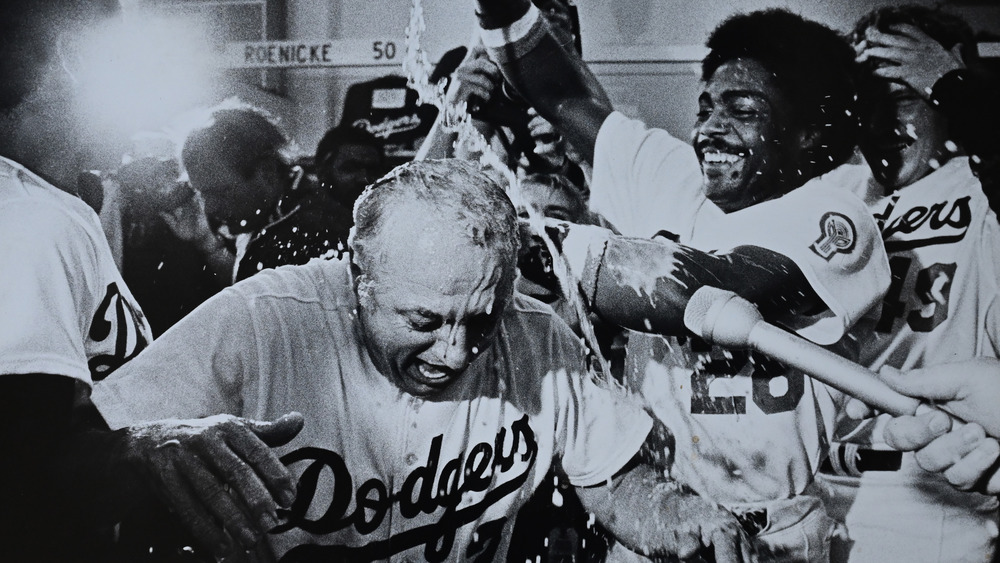 Jayne Kamin-oncea/Getty Images
Baseball legend and Hall of Famer Tommy Lasorda, known for being the face of the Los Angeles Dodgers, spent over 70 seasons involved with team before passing away January 7, 2021, at the age of 93, per USA Today. Lasorda was devoted to his team, wearing many hats for Dodgers, as a player, scout, coach, manager and executive.
While a manager for the team, Lasorda won 1,599 games, eight division titles, four National League pennants and two World Series championships, reports USA Today. While Lasorda was winning games, the legendary manager also upped his salary and increased his net worth over the years. By 1987, Lasorda was the second-highest paid manager in the league, with an annual salary of $500,000, per Celebrity Net Worth. The following year, Lasorda was given a raise, doubling his earnings to around $1 million a year.
While Lasorda made big money, his true devotion was to the team, working as a scout for the Dodgers after he was let go as a player after only two seasons, per the National Baseball Hall of Fame and Museum.
Tommy Lasorda's other prosperous ventures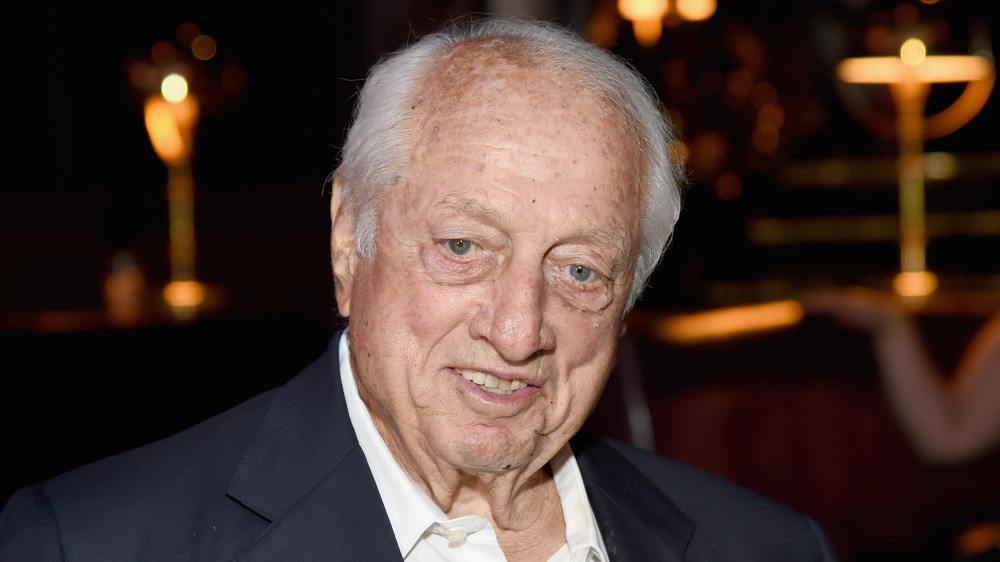 Michael Kovac/Getty Images
After all that, how much was Tommy Lasorda worth when he died? According to Celebrity Net Worth, Lasorda was worth $15 million. Aside from his time working for the Dodgers, Lasorda associated with showbiz icons like Frank Sinatra and Don Rickles, appeared in commercials for the Slim Fast line of diet drinks and Glad garbage bags, and attached his name to popular restaurants, per The Washington Post. According to Celebrity Net Worth, Lasorda also appeared in TV shows and movies, such as Homeward Bound II: Lost in San Francisco, Ladybugs, The Baseball Bunch, and Everybody Loves Raymond.
Lasorda went into the food industry by becoming an owner of Lasorda Foods, a company that sold pasta sauces, before it was bought out by Discovery Capital Corp. He also was able to make a fair amount of money in real estate in California — one of his townhouses sold for $535,000.
All those different gigs and endorsements added up over the years. Along with his record in baseball, Tommy Lasorda created a brand and history like no other.