The Real Reason Candy Land Was Invented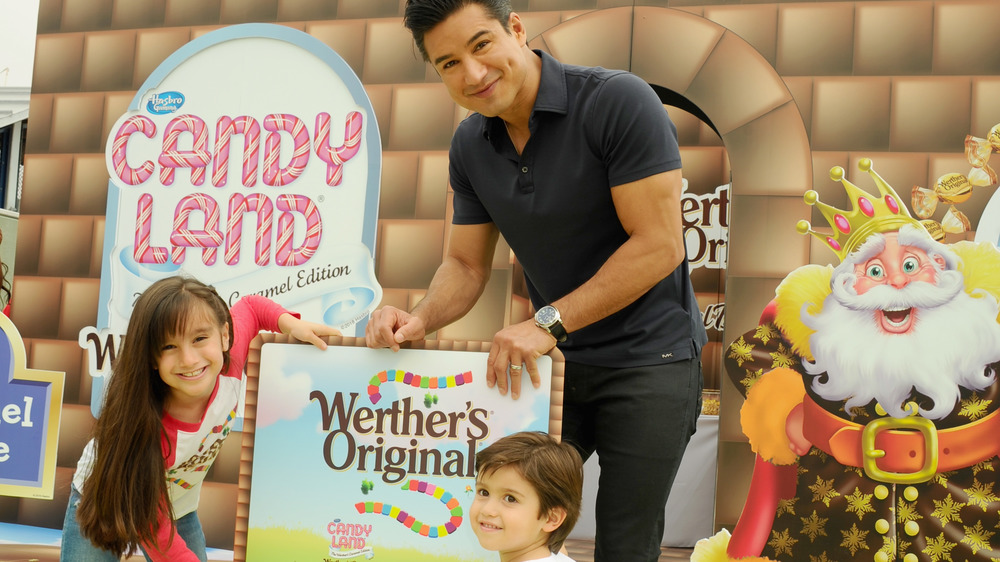 Jennifer Graylock/Getty Images
When U.S. COVID-19 cases spiked in March of 2020, people were suddenly forced to quarantine at home, often with the added responsibility of suddenly having to keep children entertained while they, too, sheltered in place. Some movie studios took the unprecedented step of making movies that were currently running in theaters simultaneously available for streaming; after all, movie theaters were closing and people were trapped at home, making them a literal captive audience.
Per WRAL TechWire, Trolls World Tour was the movie that made "the biggest splash" upon its release to streaming on April 10, the same day it was set to open in theaters. CNN reported Trolls World Tour was "a rousing success," bringing in almost $100 million in rental fees by the end of April. Oddly enough, this story of a colorful, kid-oriented diversion used to entertain bored children in quarantine has a distinctly analog predecessor from the late 1940s: Candy Land, which to this day remains in production and continues to be many people's very first board game.
According to Timeless Toys: Classic Toys and the Playmakers Who Created Them, by Tim Walsh, Candy Land was invented by teacher Eleanor Abbott in 1948 in a San Francisco polio ward. Per the CDC, until vaccines appeared in the 1950s, effectively eradicating the disease, polio was one of the most feared diseases in the United States. It caused more than 15,000 cases of paralysis each year and disabled over 35,000 people annually.
Candy Land was "a mobility fantasy"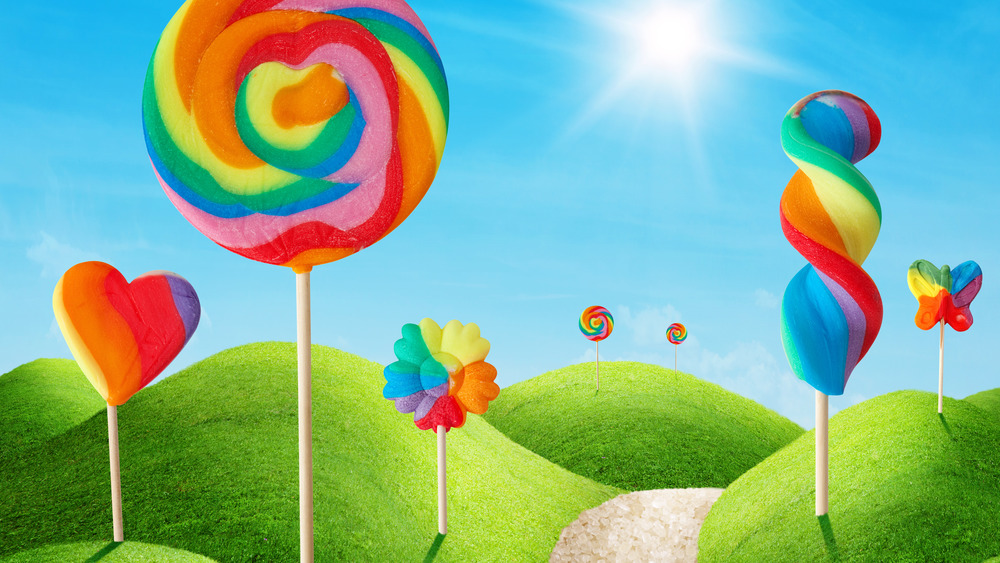 Shutterstock
Not only were people, including children, forced to quarantine when afflicted with highly contagious polio, but "[p]arents were frightened to let their children go outside, especially in the summer when the virus seemed to peak." Lots of children living during this time experienced confinement, seclusion, and boredom, whether they had polio or not. 
Creator Eleanor Abbott was a polio patient herself, quarantined in the hospital with lots of bored children. According to Walsh, as both a teacher and a patient, Abbott "was uniquely qualified to understand their circumstances and equally fit to provide a fantasy world into which they could escape." As noted by The Atlantic, polio often required patients to spend lots of time motionless in an "iron lung." Candy Land served as "a mobility fantasy" and "simulates a leisurely stroll instead of the studied rigor of therapeutic exercise ... The game counters the culture of restriction imposed by both the polio scare and the disease itself."
Her fellow patients loved the game, and Abbott decided to submit her creation for mass production. Per Walsh, Milton Bradley first produced the game in 1949 as a "temporary fill in" for their main product, school supplies. Perhaps, like making Trolls World Tour available for streaming, this was another example of a company adapting to the circumstances of life during a pandemic. With children often quarantined away from school, maybe it made particular sense to diversify their product line. Candy Land was a "quick hit" and remains an iconic symbol of childhood over 70 years later.