Tiger Woods Is Worth A Lot More Money Than You Think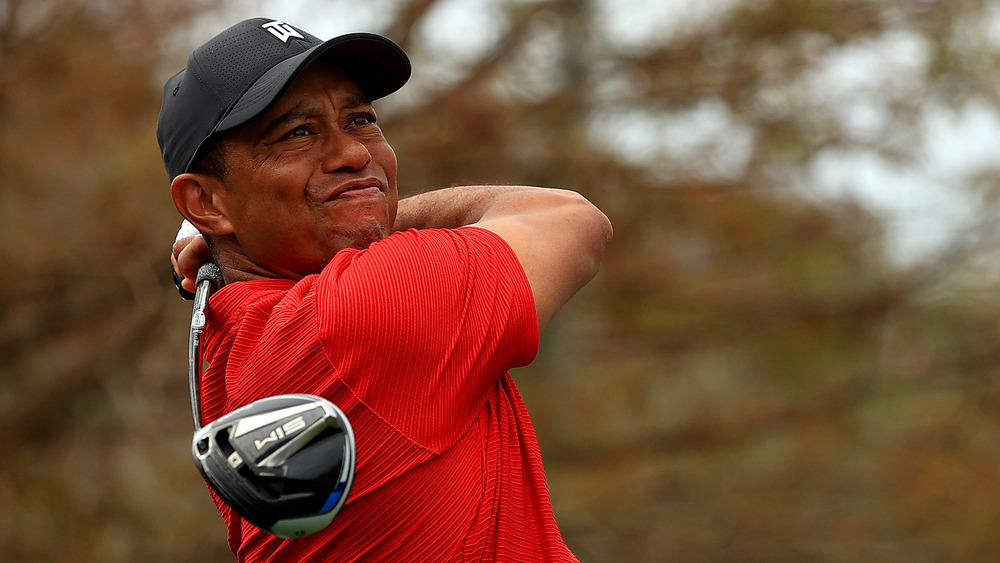 Mike Ehrmann/Getty Images
Tiger Woods has been playing professional golf for almost 25 years and is thought by many to be the greatest golfer of all time. Per Compleat Golfer, he has been the top-ranking player in the world for more consecutive weeks than anyone else, as well as the total number of weeks in the history of the sport. He's been PGA Player of the Year 11 times.
He's also well known for a 2009 sex scandal that was all the more shocking to the public since, as noted by Biography, his "public image that was closer to infallible demigod than professional athlete."
The scandal not only affected his image and his personal life, it also affected his financial life. According to Clutchpoints, "his infidelity scandal back in the day cost him $100 million worth of assets, including cash and real estate" and affected his many lucrative sponsorships, to the tune of about $22 million in potential earnings — an enormous amount of money. It's a relatively small chunk of change, however, when compared to the immense wealth Woods had already amassed and, as it turned out, would continue to amass. 
His swing isn't the only thing that's golden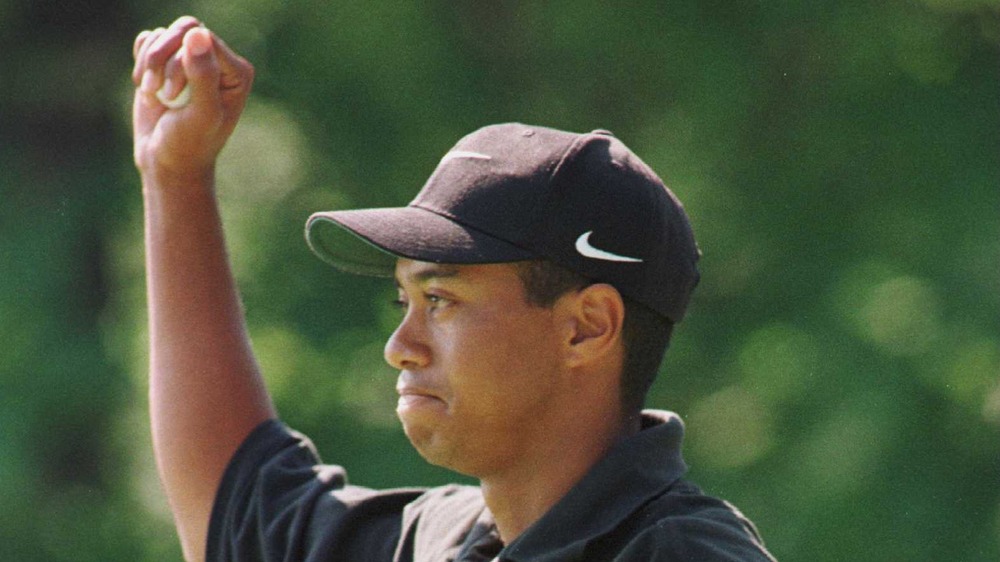 J.d. Cuban/Getty Images
Per Clutchpoints, Woods' 2020 net worth was a jaw-dropping $800 million. While his 2020 salary was a comparably modest $2.3 million, he is back to having a glut of sponsorships and endorsements from a wide variety of brands, including Bridgestone, Discovery Communications, Inc., Hero Motocorp, Monster Energy, Rolex, TaylorMade, and Upper Deck. Furthermore, his (very profitable) relationship with Nike has been a constant throughout his career. 
As reported by Forbes, Woods signed a multi-million dollar deal with Nike when he went pro in 1996, and Nike extended the deal in 2000 with an additional $105 million. Tiger Woods continuously wore Nike gear even when shooting advertisements for other brands, which meant Nike essentially was "piggybacking" on the marketing outlay by other sponsors without spending still more money themselves. Perhaps because of this, Nike didn't end their relationship with Woods during the 2009 scandal, unlike several other brands, and "supplied him with cash flow when everyone else bailed," per Clutchpoints.
Today, his salary, tournament winnings, and endorsements bring in somewhere in the neighborhood of $50-60 million per year, making him the highest-paid golfer of all time. Money, of course, isn't everything. Clutchpoints reports that his additional assets include "a $25 million yacht, a $20 million PGA tour Pension plan, a $53 million Gulfstream G550 private jet, a $55 million 12-acre ocean-front property in Florida and more."