The Hidden Message The Biden Admin Added To The White House Website's Source Code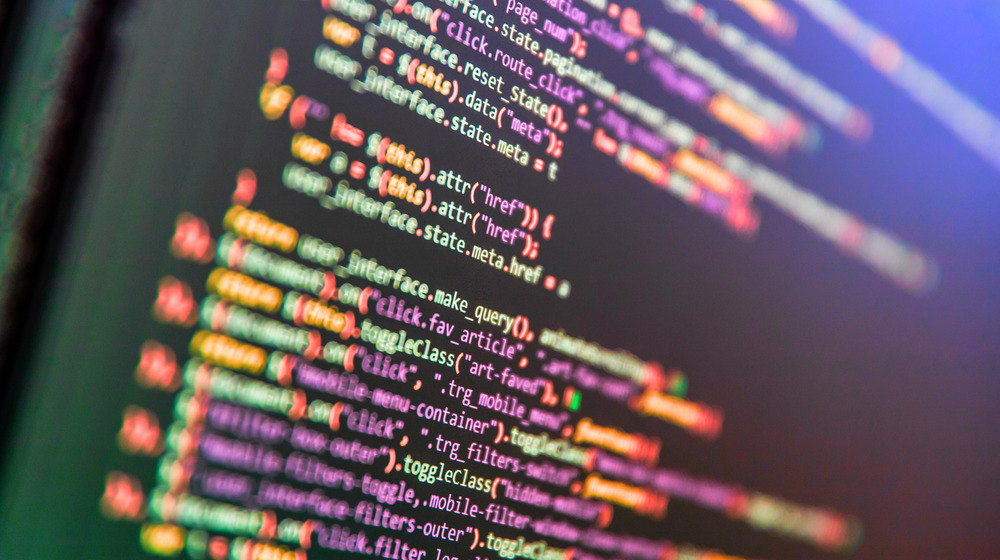 Shutterstock
It can be hard finding the right person to take on a job, particularly when that job is both high-stakes and low-profile. That's the situation the new Biden Administration found themselves in as they prepared to take the reins from their predecessors. Real Clear Politics points out that the Trump administration was not exactly known for investing its resources or trust in the federal workforce. So when it came time for the Biden Administration to begin its head-hunting process for new talent, they recognized that they had to go in a new direction — and it seems that's exactly what they did.
As several alert Twitter users began to notice shortly after the White House website transitioned from Trump's to Biden's, one of the most interesting changes was effectively hidden in plain sight. Theoretically, anyone could find it if they were looking. It's just that most of us would have no idea how to look for it. For the tech-savvy among us, this discovery was on par with the joy of discovering an Easter egg in a video game. Biden's team was giving us a message, hidden in the source code for the new administration's White House website.
Looking for work? Check the White House website's source code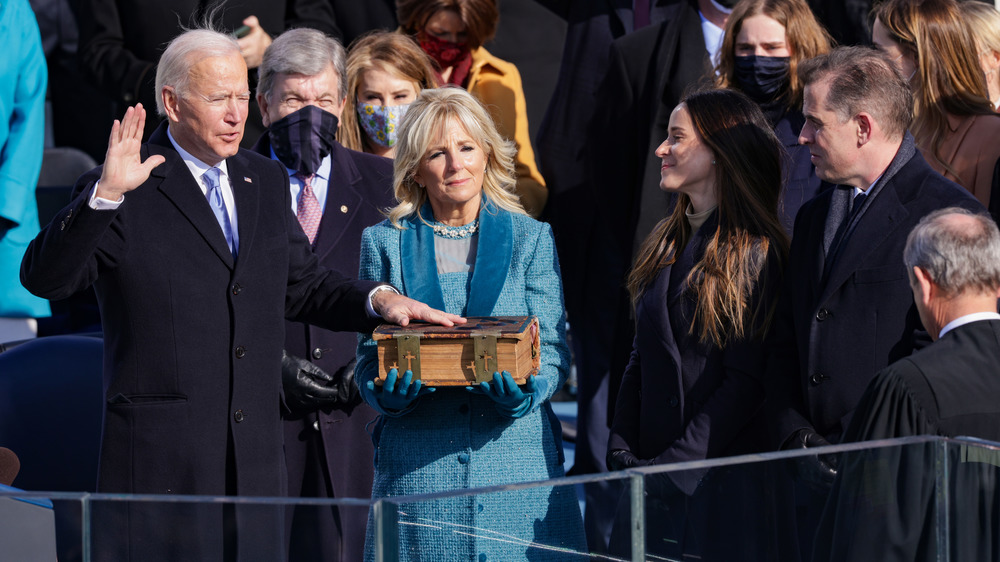 Alex Wong/Getty Images
This morning, users who pop into a website's backend just for fun found a message just for them, hidden within hundreds of lines of code. "If you're reading this," it said, "we need your help building back better." The message was followed by a hyperlink to apply for positions at the United States Digital Service, a relatively new unit that's part of the Executive Branch. Formed in 2004, the goals of the imposing-sounding outfit are much less cloak-and-dagger and much more about user experience (UX). Their stated mission focuses on "Using design and technology to deliver better services to the American people." In other words, everything you hate about using a federal website — the slow speed, clunky interfaces, and confusing navigation — are things they want to fix.
A quick look at their website reveals an image that's far more tech (hoodies, man-buns, people under 40) than what you might expect from a federal unit. And that's just what the administration was aiming for in their playful source code message. Speaking to Nextgov, a spokesperson for the transition team explained that "This strategy is one way we are encouraging non-traditional candidates to apply for jobs in the administration." So if you're one of the millions of Americans looking for work right now, it might be time to throw on that hoodie and start checking the source codes. A secret message might be waiting just for you.