The Job You Won't Believe Former NBA Star Karl Malone Had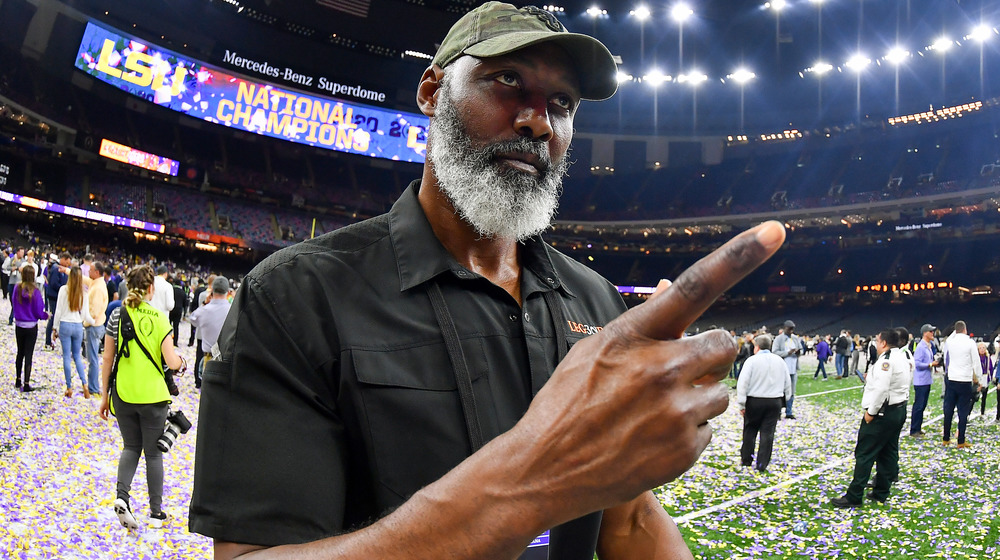 Alika Jenner/Getty Images
Karl Malone, legendary Utah Jazz player and arguably the league's best-ever power forward, didn't follow the post-NBA trajectory many of his fellow former players did. Sure, he's done a bit of coaching (most notably an assistant gig with his alma mater, Louisiana Tech University), but he's never exactly coasted on his basketball persona.
Instead, Malone appears to prefer life out of the limelight. In an interview with Utah's Deseret News, Malone's wife Kay shared that "People here don't look at him as Karl Malone the basketball player[...] because a lot of these kids don't even know he played basketball." Instead, the man nicknamed "The Mailman," because he always delivered, now leads a relatively low-key, family-oriented life, centered around his wife and a blended family of seven children, plus grandchildren.
In contrast to the trappings of fame and punishing road schedule of the NBA, Malone now typically spends his mornings in quiet contemplation, sharing, "I only can think like that with either hunting, heavy equipment or working out." You see, for all the contentment this two-time MVP, top scorer, and Olympic gold medalist enjoys, he also refuses to be bored. That's why, even at 57, one job just isn't enough to contain all of Malone's energy.
The Mailman turns into a serial entrepreneur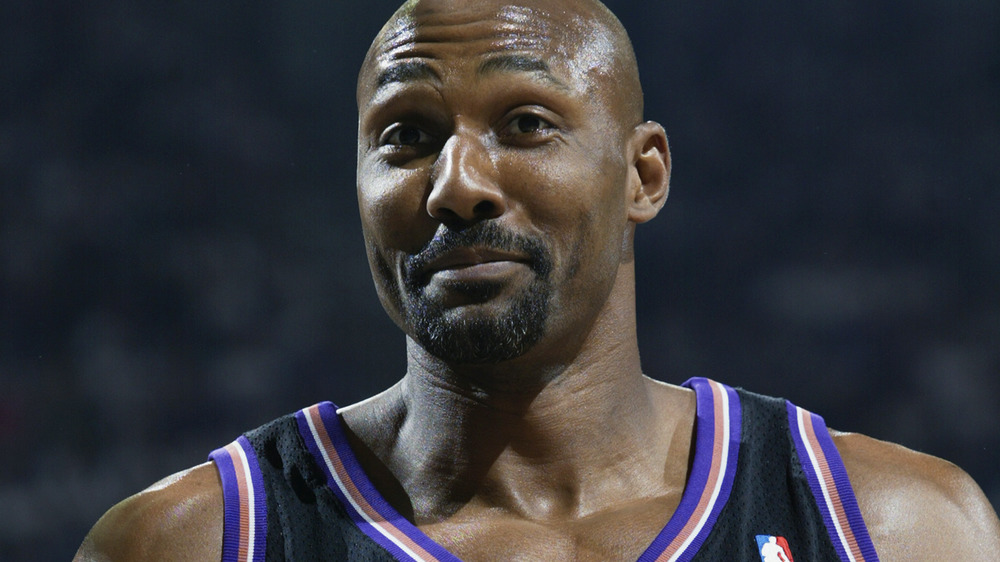 Jed Jacobsohn/Getty Images
So how's Malone keeping busy? Well, a 2012 Deseret News list of businesses Malone owns or jointly owns is too long to share here, but includes a handful of Jiffy Lube franchises; a used car dealership; a Toyota dealership; several pieces of residential real estate in Utah; a body shop; an automotive accessories store; several fast food franchises (he likes Arby's and Burger King); and a 230-acre cattle ranch.
That list doesn't include his investments in Ruston, Louisiana, home to Louisiana Tech. There he co-owns (with one of his daughters) a cigar and vape store, a teriyaki restaurant, a custard shop, a tactical store, and according to Closeup 360, even more. Oh, and his eldest son manages the family logging business, while his second-oldest son handles their trucking operations. Though unclear if it's still in operation, Malone at one point also owned Malone Outfitters, where a licensed guide would take customers out on hunting trips. We don't even need to tell you who that licensed guide was. You know by now.
It should be noted too that Malone likely doesn't have to work this hard. While we don't know his financials, we do know that NBA players enjoy a generous pension. According to the Hoopshype website, "A 62-year-old who played 10 or more years in the NBA will earn over $215,000 annually from his pension." Malone played 18. And while he's still five years from his full pension kicking in, it seems unlikely Malone is counting the days.