The Reason Elton John Can't Stand Janet Jackson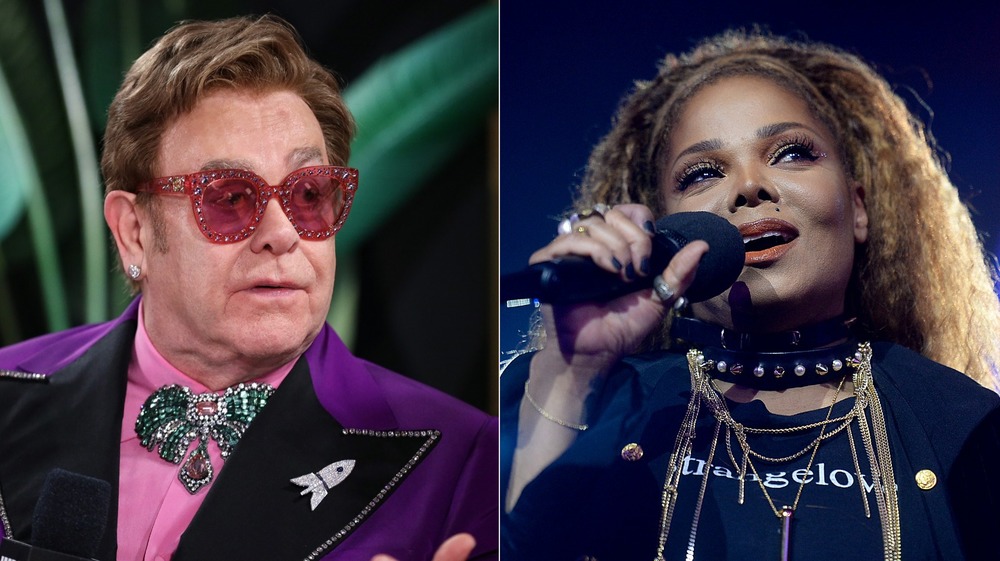 Rich Polk, Dave Hogan/MTV 2018/Getty Images
Elton John has had the kind of career that most musicians can only ever dream of achieving. The iconic singer-songwriter made his debut in the music scene in the late 1960s and has remained an important figure in the music industry ever since. His talent at combining a bold, unforgettable stage persona with genuinely sophisticated songwriting made John one of the most successful pop-rock musicians of his generation, and he's been a big influence on many of the notable pop musicians that have come up in recent years.
Like many other music legends of the past, John hasn't been shy about voicing his opinions on other artists and the music industry as a whole. While some of that has involved him coming out in support of other musicians, not everything Elton John has said about his fellow artists has always been positive. In fact, one artist who found themselves on the receiving end of some intense criticism from John was none other than Janet Jackson.
Elton John really doesn't like lip-syncing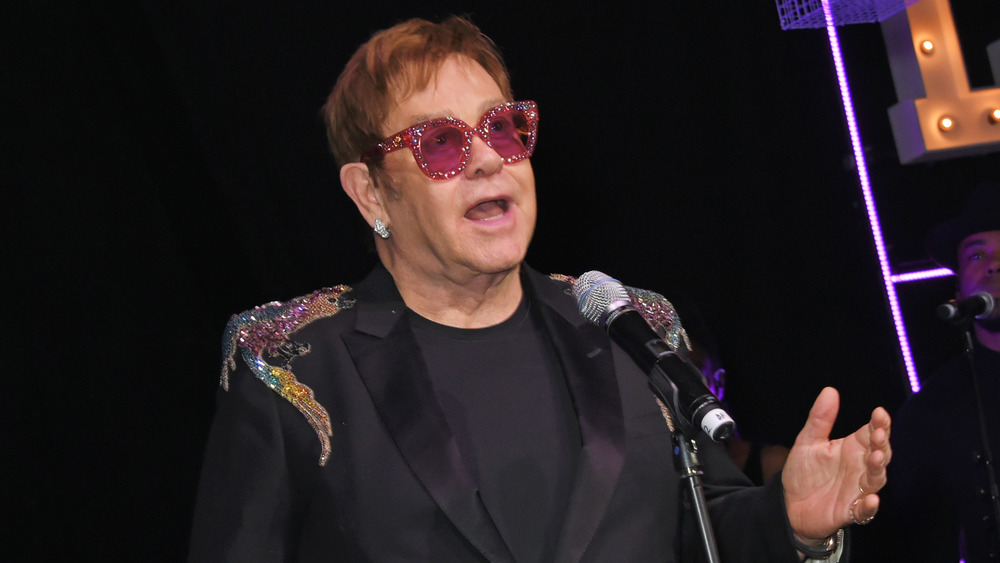 David M. Benett/Getty Images
Elton John shared his negative opinion about Janet Jackson back in 2016, when Jackson was in the midst of her Unbreakable world tour. During an interview with Rolling Stone, John called out Jackson for lip-syncing during her concerts, saying, "You know, f***ing music magazines writing a review of Janet Jackson saying, 'This is the greatest show — four and a half stars.' It's f***ing lip-synced! Hello! That's not a show! I'd rather go and see a drag queen. F*** off."
Jackson isn't the first artist John has criticized over the years for lip-syncing. In fact, for many people, John's public criticisms about Jackson lip-syncing during her live performances was reminiscent of the musician's famous feud with Madonna in the early 2000s. John called out the pop performer while accepting an award at the 2004 Q Awards, criticizing her "Best Live Act" nomination by saying, "Since when has lip-syncing been live? Sorry about that, but I think everyone who lip-syncs in public on stage when you pay like £75 to see them should be shot."
So for all current and future musicians out there who don't want to get publicly called out by Elton John at some point in their careers: avoid lip-syncing at all costs.