What Robby Krieger From The Doors Is Doing Today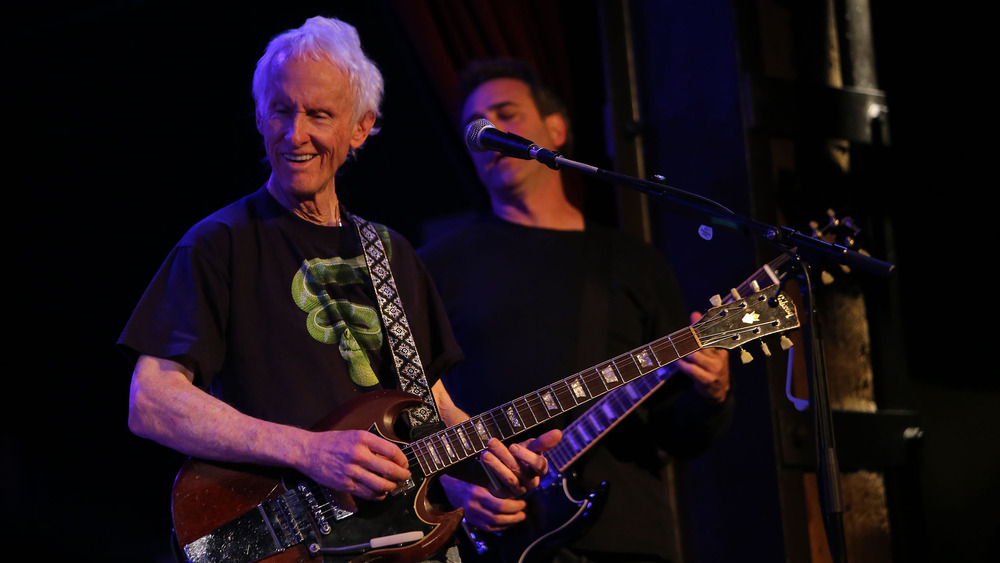 Al Pereira/Getty Images
Robby Krieger, the Doors guitarist known for mostly writing and playing on such songs as "Light My Fire," "Touch Me," and "Love Her Madly," has made some interesting turns in his career since his time with the legendary band. After Jim Morrison's passing, Krieger and the rest of the band had considered trying out new singers to fill his place, but that plan soon went out the window and the band was put to an end, per Louder. Krieger would soon form a band with Doors drummer John Densmore called the Butts Band. The band only lasted a few years, which would give Krieger time for solo work. Eventually, he formed a band called the Robby Krieger Band, which also featured his son, per Vintage Guitar.
In the early 2000s, Krieger and Doors bandmate Ray Manzarek, along with Ian Astbury from The Cult on vocals and Stewart Copeland from the Police on drums, started playing the Doors music live. In an interview with Louder, Krieger said: "But then I started seeing these Doors tribute bands popping up all over the place. And some of them were pretty good. I used to sit in with them once in a while, and I would see how much fun everybody was having. And little by little, I would just put a couple of Doors songs into my set. And then at one point, I was talking to Ray and said: 'Sh*t, why don't we go back out and do the Doors? These tribute bands are doing great, and we could do it a lot better than that.'"
Robby Krieger's newest music and painting projects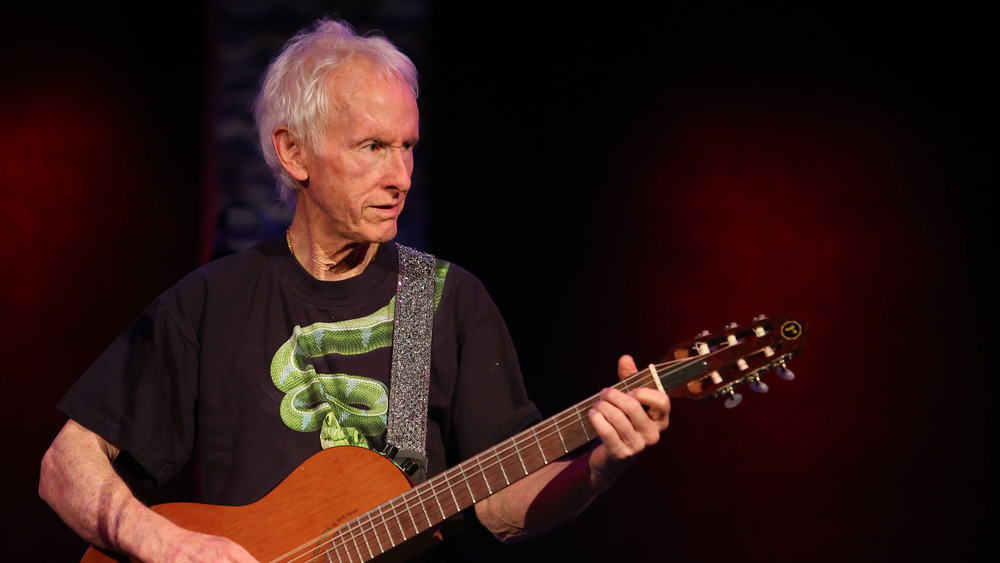 Al Pereira/Getty Images
Krieger experienced another setback when his friend and Doors bandmate Ray Manzarek passed away in 2013. Krieger took a break from performing Doors material for five years and started getting into a jazzier sound, per Guitar World. He worked a lot more with Arthur Barrow — who was known as the bassist and arranger for Frank Zappa — and eventually, had lots of material to use for his newest LP, The Ritual Begins at Sundown. Along with putting out more music, Krieger spends a lot of his time painting — one of his of pieces was even used as the cover for his new album.
Krieger teamed with Art For a Cause and began selling prints of his paintings and donating proceeds to charity, per Forbes. "I hope my paintings brings joy and love to art lovers for many years to come," Robby Krieger said on his official site.