Celebrities Pay Tribute To The Late Larry King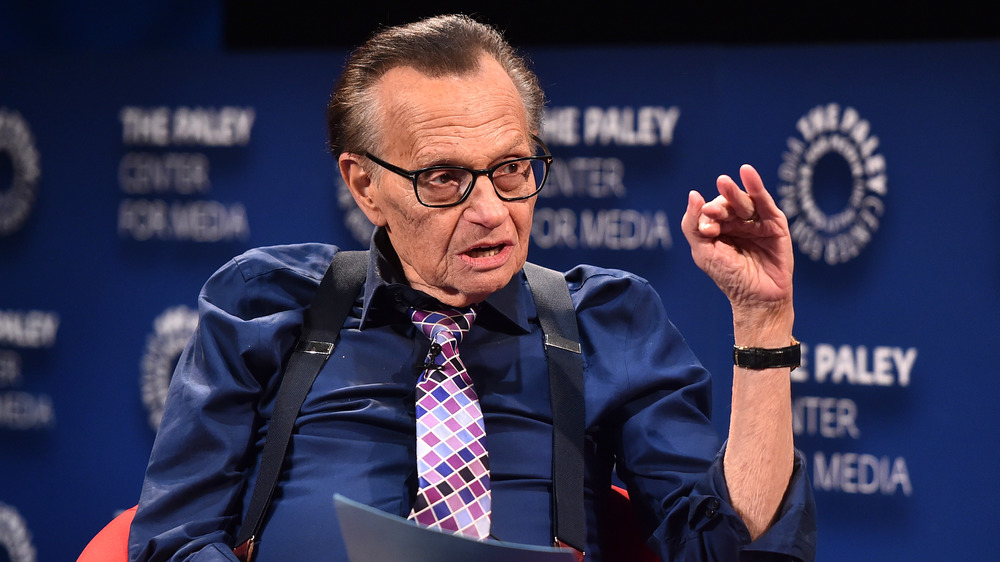 Alberto E. Rodriguez/Getty Images
Larry King, the King of the interview, died at age 87 at Cedars-Sinai Medical Center in Los Angeles early in the morning of January 23, 2021, as reported by the Associated Press. Though no cause of death was given, the AP had previously reported that King had been hospitalized for more than a week for treatment of COVID-19.
King was known for his off-the-cuff interview style, showcased on CNN's The Larry King Show for more than 25 years. During that time, CNN says that King interviewed more than 30,000 people, including, says Vanity Fair, notoriously difficult celebrities like Frank Sinatra and Marlon Brando. As news of King's death got out, celebrities offered their condolences.
Civil rights leader Rev. Jesse Jackson Sr. said via Twitter, "Larry King, one of the best interviewers ever. I first talked w/him on FL radio. His @CNN interviews made him famous. He could pull a story out of you by asking who, what, where, when, why. He was personable & cared about you. I remember him fondly. He loved Jackie Robinson & Hank Aaron."
New York governor Andrew Cuomo also tweeted: "Larry King was a Brooklyn boy who [became] a newsman who interviewed the newsmakers. He conducted over 50,000 interviews that informed Americans in a clear and plain way. New York sends condolences to his family and many friends."
'A broadcasting icon, and a legend period'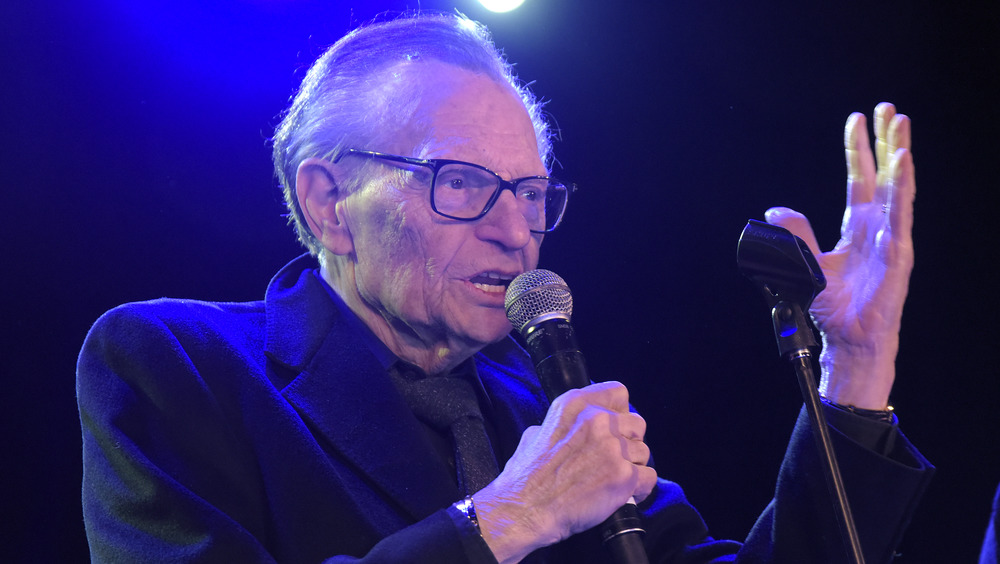 Michael Tullberg/Getty Images
Comedian Craig Ferguson also commented via Twitter: "Just heard the awful news about Larry King. He taught me so much. He was a true mensch. He probably even taught me that word. So long pal, thanks for all the laughs. Say hi to Rickles. #RIPLarryKing."
In his own reflective tweet, sports journalist and political commentator Keith Olbermann said, "My friend Larry King has died. It is literally true that thousands of us can make that sad statement this morning. While he was easily caricatured, I've never known anybody who made a bigger deal out of the slightest kindness afforded him." Olbermann tweeted an addition: "I was going to add a disclaimer that Larry and I weren't close friends. But that contradicts the essence of the man. Some of us he saw at the deli every day. Some of us, once a year. But to him, we were ALL close friends. What a blessing."
"Damn... My guy! A broadcasting icon, and a legend period. We had such a great rapport, and I'm going to miss all of our conversations, especially the ones about politics. Rest in paradise my friend," tweeted actor Omar Epps.