The Real Reason Disneyland Is Making Major Changes To The Jungle Cruise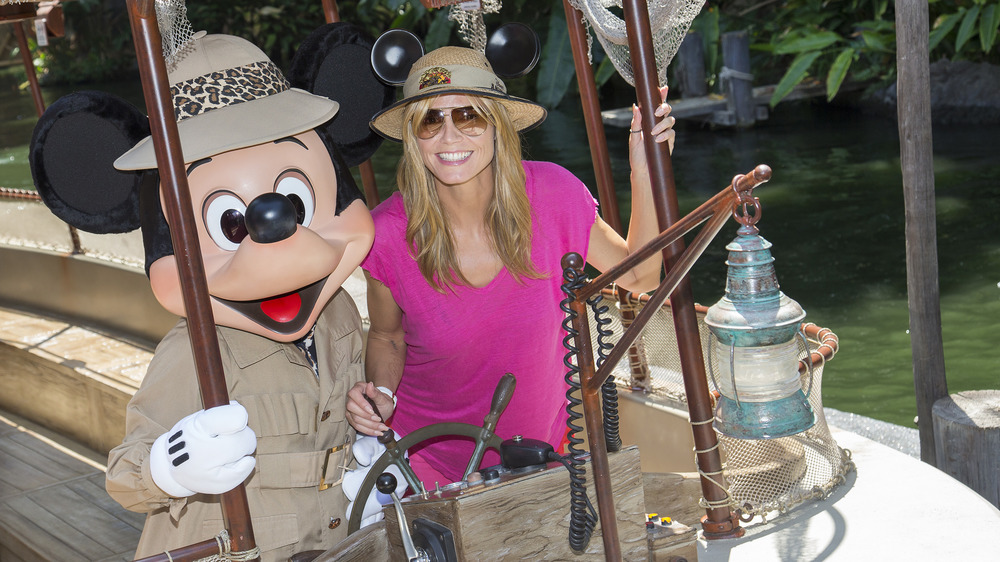 Handout/Getty Images
It doesn't take an "Imagineer" — the title given to those in charge of "imagineering" rides at Disney resorts and parks, according to its website — to realize that some aspects of the theme park's rides could quite rightly be considered offensive to visitors in the 21st century.
Back in July 2020 — around the time that the Black Lives Matter campaign was gaining peak visibility — Disneyland announced it was making substantial changes to its popular Splash Mountain ride, which first opened in 1989. According to Forbes, Splash Mountain is "a popular log flume attraction based on animated characters from Song of the South, a 1946 film that the Walt Disney Company has barred from home release due to its romanticized depiction of race relations in the post-Civil War South." Disney announced that Splash Mountain was to eschew its racist source material in favor of characters and themes from the infinitely more popular — and far less problematic — 2009 movie The Princess and the Frog, following a Change.org petition signed by more than 20,000 people calling on the company to do so, per the same source.
But change is an ongoing process, as demonstrated earlier this month when Disney publicly announced that yet another of its most popular rides was to get an overhaul: The Jungle Cruise, which has been enthralling visitors to Disneyland and Walt Disney World since 1955 and 1971, respectively, according to Forbes.
Disney agrees The Jungle Cruise needs to change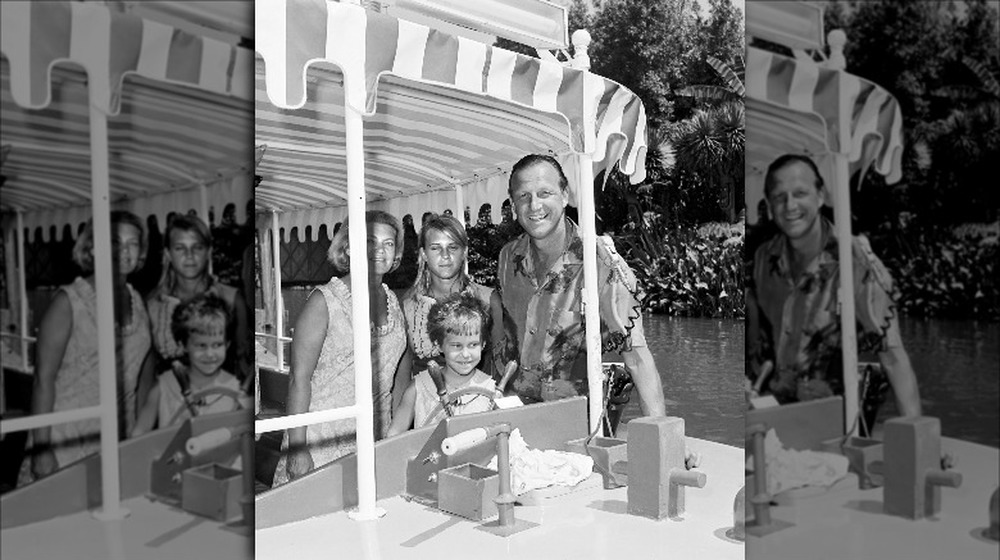 Handout/Getty Images
Disney's Jungle Cruise ride has been long due an overhaul — no surprise, really, considering how old the ride is. Imitating a cruise through regions of Asia and Africa, the Jungle Cruise was "originally an educationally focused ride," according to CBR, and "moved to a more humorous approach over the years. But much of that 'humor' involved depicting various non-Western characters and cultures as savage. Just a few years after its introduction, racist caricatures of Indigenous people were added, attacking the white explorers who serve as protagonists on the ride. Now, these scenes will be excised and reimagined."
Disney's Imagineers themselves have taken to social media to explain the thinking behind the changes, and what the ride will be like in its new form, promising to "include new adventures that stay true to the experience we know and love – more humor, wildlife and skipper heart — and also reflect and value the diversity of the world around us," according to the Disney Park Blog. "As Imagineers, it is our responsibility to ensure experiences we create and stories we share reflect the voices and perspective of the world around us," said Carmen Smith, an executive Imagineer, per CNN.