What Nick Mason From Pink Floyd Is Up To Now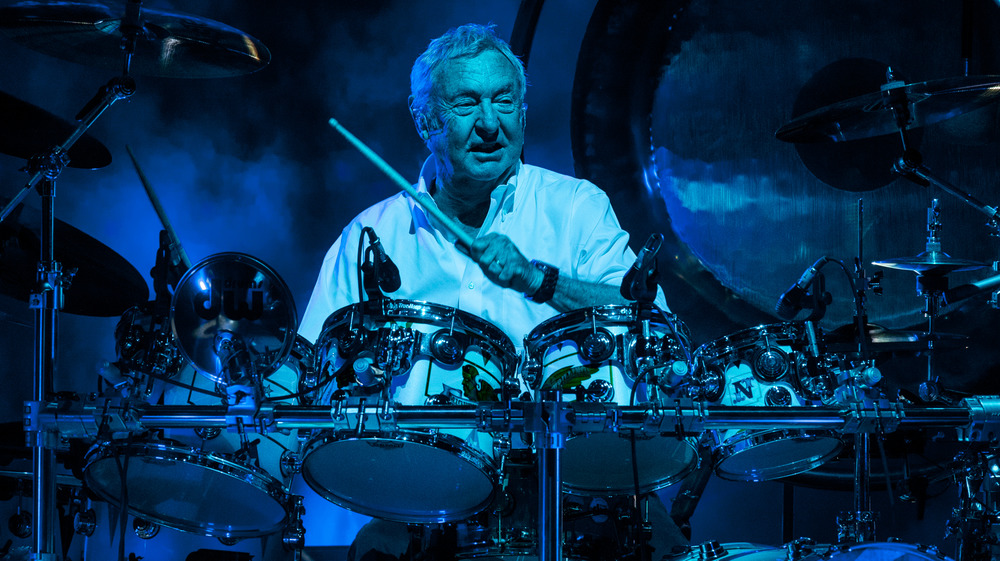 Roberto Panucci - Corbis/Getty Images
Pink Floyd is one of the most beloved bands in rock history. The British band, which was formed in 1965 by Syd Barrett, Nick Mason, Roger Waters, and Richard Wright, is generally considered to be one of the pioneers of the psychedelic rock subgenre. Two of the band's albums (1979's The Wall and 1973's The Dark Side of the Moon) were inducted into the Grammy Hall of Fame, and remain some of the most acclaimed and influential rock albums of the 20th century.
Like a number of other rock bands, Pink Floyd went through a series of lineup changes over the course of its time as a group. David Gilmour joined the band in 1967 following the release of the group's debut album, The Piper at the Gates of Dawn, while Barrett, Waters, and Wright all left the band at various points as well. As a result, the only band member to have worked on every Pink Floyd album is drummer Nick Mason, who has maintained a successful music career in the years after Pink Floyd's tenure came to a close.
Nick Mason's career after Pink Floyd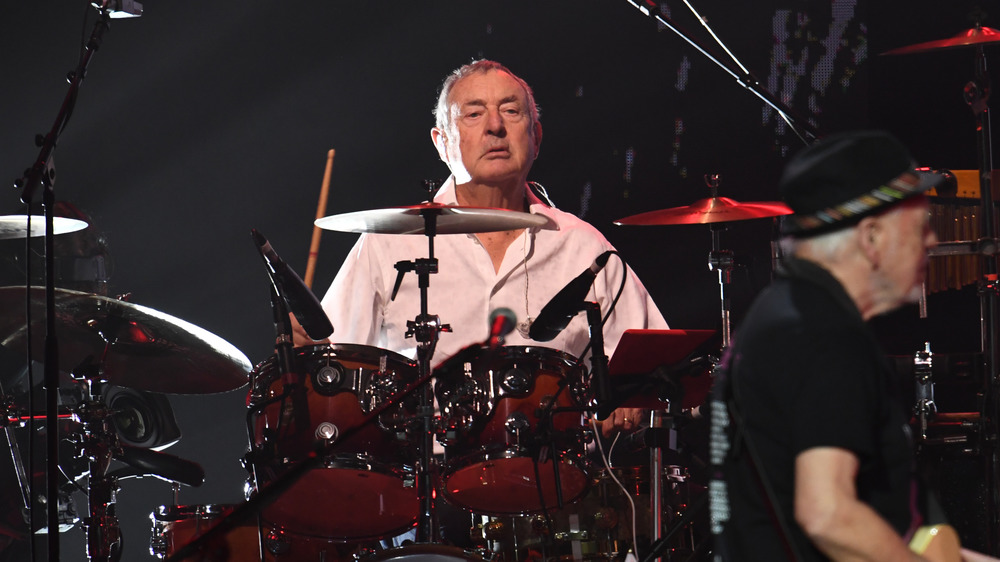 Gareth Cattermole/Getty Images
Mason's post-Pink Floyd career has been largely dedicated to overseeing and maintaining the group's legacy. In 2004, during the group's long hiatus, Mason released his memoir Inside Out: A Personal History of Pink Floyd, and later unveiled an updated edition of it in 2011. Then, three years after David Gilmour confirmed that Pink Floyd was officially "done," as The Guardian reported, Mason launched his new band, Nick Mason's Saucerful of Secrets, in 2018. The group was created to perform Pink Floyd's earlier, more psychedelic music, says Rolling Stone.
The band embarked on a European tour in 2018 and a North American tour in 2019, with another European run planned in 2020. The latter tour was postponed as a result of the COVID-19 pandemic, but the band still went on to release a live album and film titled Live at the Roundhouse last year. So, although Pink Floyd is done and retired, it's clear that Mason isn't letting that stop him from continuing to perform the kind of music he's spent his entire career perfecting.