How Pink Floyd Was Formed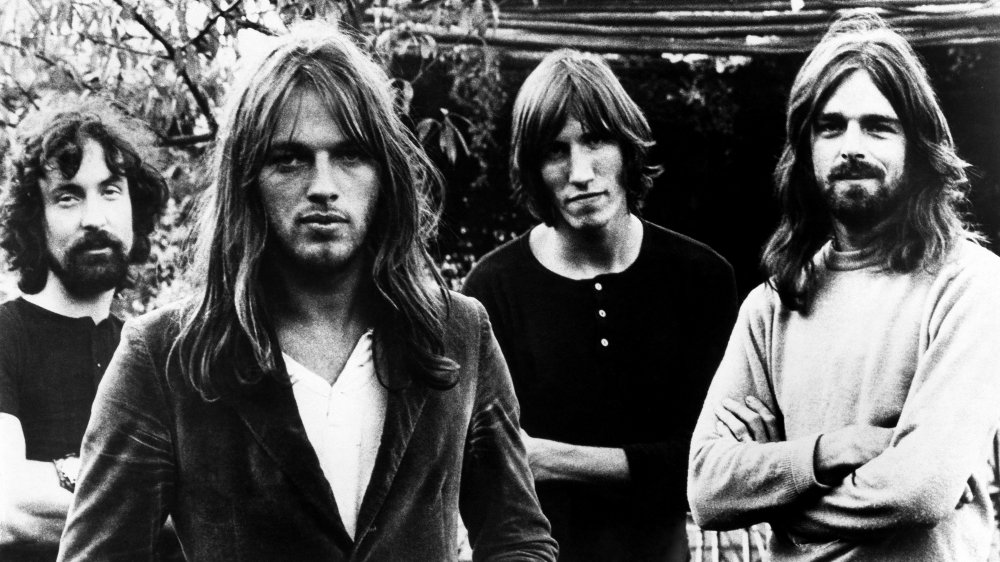 Michael Ochs Archives/Getty Images
It makes sense that The Wall, a 1979 rock opera, came from Pink Floyd, since three out of the four original members were architecture students (architecture, wall...) studying in London, reports Rolling Stone. Syd Barrett, the troubled genius, is largely credited with gathering the tribe back in 1965. Roger Waters, bassist, was an old school friend of Barrett's from their growing-up years in Cambridge. Waters brought with him two friends, Rick Wright (organ) and Nick Mason (drums). Barrett was writing the songs and playing guitar, and as all bands do, they struggled at first for a unique identity, extending even to the band's name.
And there were lots of names at first: as the UK's New Music Express tells us, the band variously called itself Sigma 6, Meggadeaths (though not to be confused with Megadeth), "the Abdabs and the Screaming Abdabs, Leonard's Lodgers, and the Spectrum Five." Oh, and The Tea Set (they are English, after all). It was this last iteration that inadvertently birthed a band name for the ages.
"The Screaming Abdabs" doesn't have quite the same ring to it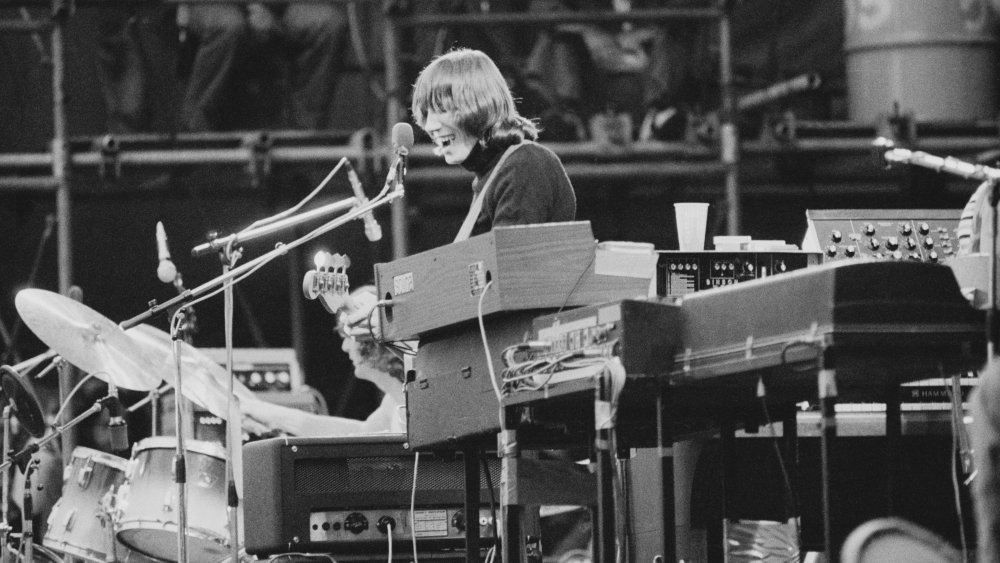 Michael Putland/Getty Images
The four found themselves sharing a gig with other bands, one of which was already using the name The Tea Set. (A similar situation arose with Jerry Garcia: His band, The Warlocks, found itself playing on the same bill as a band named The Warlocks. He flipped open a dictionary, spotted an entry for The Grateful Dead, and rock history marched forward.)
Two Tea Sets would never do. Barrett seems to have cast a line into a stream of consciousness and pulled out the names of two of his favorite bluesmen: Pinkney Anderson and Floyd Council. They settled (for the moment) on The Pink Floyd Sound, dropping Sound after a bit, and finally removing The around the time Barrett left the band.
Tragically, Barrett's departure happened sooner, rather than later. According to Biography, he'd discovered psychedelics, and it's usually hypothesized that he suffered a significant psychic break, triggered by LSD use, around the time their first successful album dropped. By the end of 1967 Barrett's behavior had become more than erratic — during concerts he might play only one chord throughout the evening, or not play at all — and in 1968 the band announced that he was no longer a member, replaced by David Gilmour.