The Truth About The Elvis Costar Who Became A Nun
Elvis Presley starred with many A-list leading ladies during his film career in the 1950s and 1960s, including Ann-Margret, Angela Lansbury, and Dolores Del Rio, but just one actress has the distinction of starring in not one but two Elvis flicks before deciding to leave Hollywood altogether to become a nun — and all before the age of 25.
Per The Philadelphia Inquirer, Dolores Hart was born to teenage parents in 1938 and was raised by her grandmother when they left for Los Angeles to pursue stardom. She converted to Catholicism at the age of 10, driven not by any sort of religious inspiration or calling but by the fact that children who took Holy Communion at her Catholic school followed Mass with a snack of chocolate milk and donuts and she wanted to eat a snack, too. She eventually moved to Los Angeles to live with her now-divorced mother and started auditioning for parts in movies and attending Marymount College.
She was scouted by the studios after appearing in a college play and in 1957, as reported by Vogue, she gave Elvis Presley his first of many onscreen kisses in the movie Loving You. More roles followed, including another role as the on-screen love interest of Elvis in 1958's King Creole, a coed who suggests premarital sex might be a good idea in 1960's spring break beach movie Where The Boys Are, and in a move that proved to be surprisingly prescient, an aristocrat who leaves her day-to-day life behind to become a nun in 1961's Francis of Assisi.
From movie star to monastic nun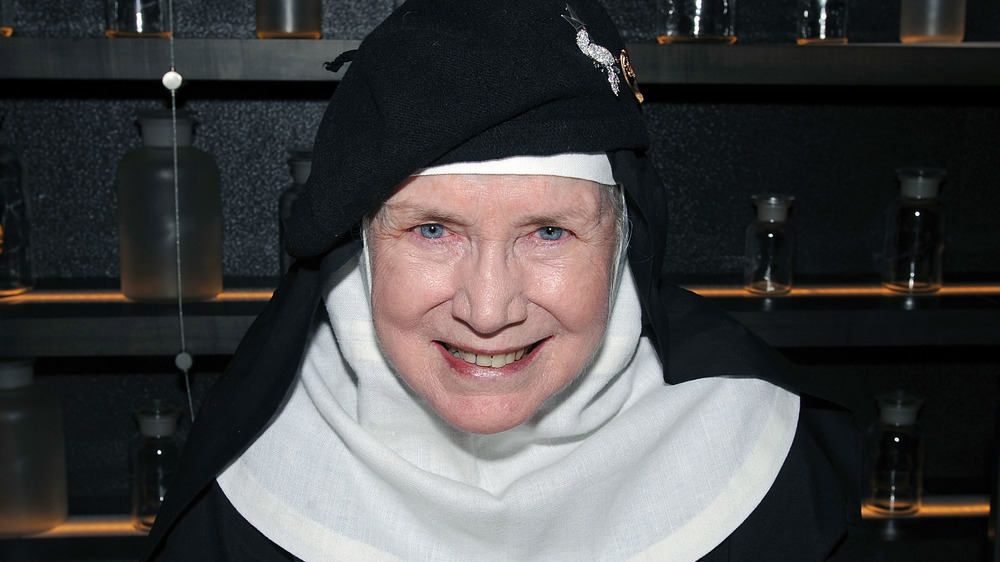 Bobby Bank/Getty Images
According to the Inquirer, Hart was dubbed "the new Grace Kelly" and starred on Broadway as well as in Hollywood; she was nominated for a Tony in 1958 for her role in The Pleasure of His Company. While in New York, a friend suggested she visit Regina Laudis, an abbey in Bethlehem, Connecticut. Hart later remembered, "What I was finding at Regina Laudis was the peace that had first attracted me to the Catholic Church..."
She became engaged to marry her boyfriend, architect Don Robinson. Famed costume designer Edith Head was set to make the wedding dress, but at their engagement party, Robinson told her, "Your heart isn't here," and suggested she go back to the abbey to reconsider her options. The answers didn't come easily; she later remembered, "I was afraid to leave the film business. It was the thing that gave me an identity and self-worth." Eventually, however, realized she had found her calling as a nun and, per the Global Sisters Report, took her final vows in 1970 and went on to be named prioress of Regina Laudis in 2001, where she remains to this day as Mother Dolores Hart.
In 2012, a short documentary about Mother Dolores, God Is the Bigger Elvis, was nominated for an Academy Award and in 2013, she published her autobiography, The Ear of the Heart. In 2016, she spoke before a sold out crowd at New York City's Film Forum, signing books, posing for photos, and even praying with loyal fans.