Details You Should Know About Patrick Mahomes And His Father's Relationship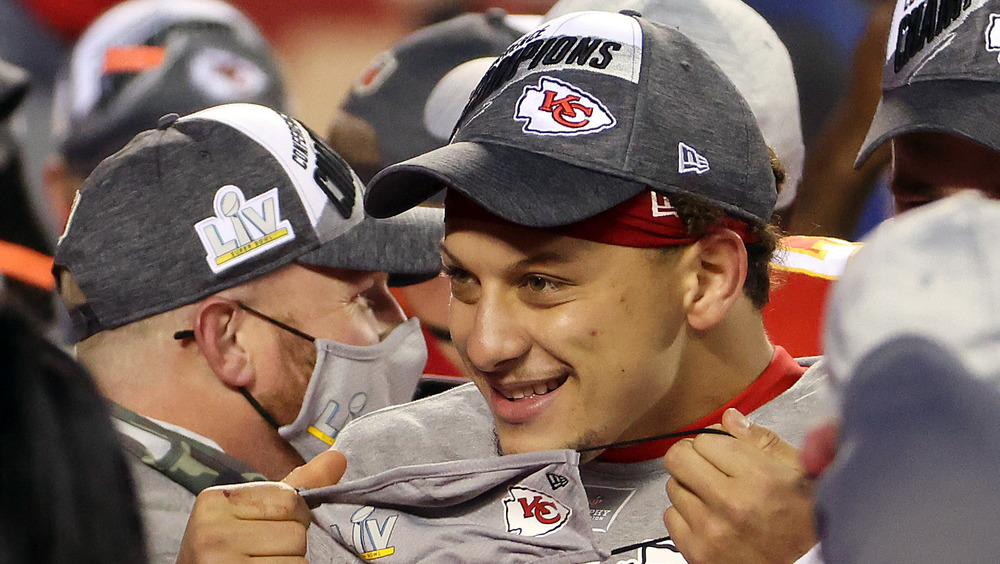 Jamie Squire/Getty Images
Patrick Mahomes II is playing his fourth season as quarterback for the Super Bowl-bound Kansas City Chiefs, but his entire life has revolved around sports. His father, Patrick Mahomes Sr., is a retired baseball player, per the Star-Telegram. He had a career as a "solid relief pitcher," playing for six MLB teams between 1992 and 2003. The younger Mahomes spent lots of time at baseball stadiums as a child. Acccording to the Kansas City Star, football was his third-best sport while in high school, but he decided to concentrate on it "largely because he had so much to learn." His father attempted to dissuade him from playing football, as he worried that the game was too brutal and would have long-term negative effects on his son's health. As reported by the Fort Worth Star-Telegram, the younger Mahomes received an offer from the Arizona Diamondbacks during the 2014 MLB Draft Day, and he had to officially decide between baseball and football as his father sat by his side.
"He just fell in love with football. I knew that," Mahomes Sr. later recounted. "There was so much for him to learn in football and that's what he loved." Mahomes II instead went to Texas Tech University, where he played both baseball and football for two of his three years there, dropping out before his senior year to enter the 2017 NFL draft, per Cheat Sheet. The Chiefs selected him in the first round of the draft as the 10th overall pick.
Father and son share a sports legacy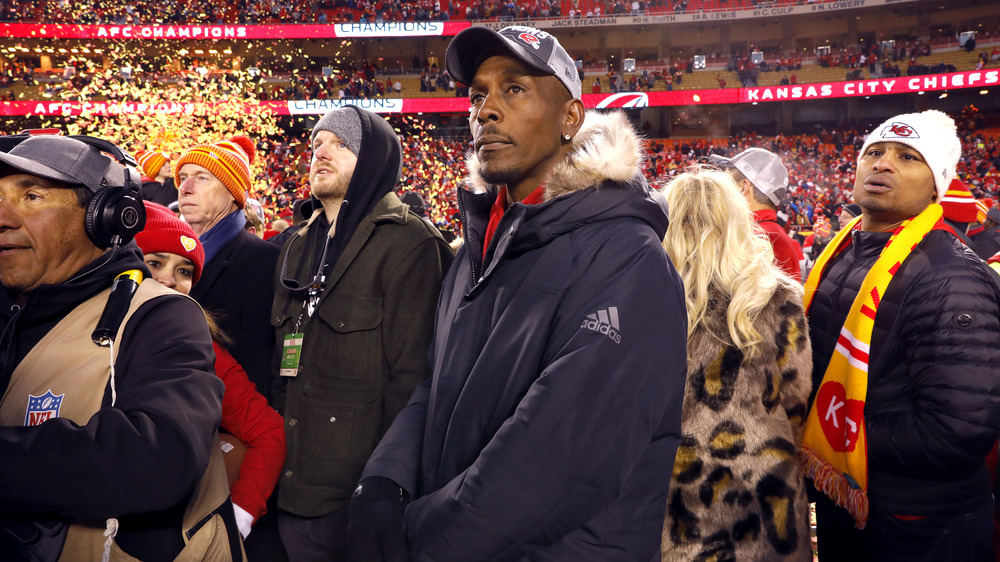 David Eulitt/Getty Images
Mahomes Sr. and his wife Randi divorced when the younger Mahomes was a child; combined with the traveling and constant work required to be a professional athlete, this meant father and son were often separated for long periods of time, per the Star-Telegram. Nevertheless, the two have remained close, and Mahomes Sr. and Randi remain friendly and jointly supportive of their son's career.
Last October, Mahomes II paid tribute to his father by walking in to the game wearing Mahomes Sr.'s old New York Mets jersey. Mahomes Sr. told the Star-Telegram, "That was a special day in my life... I saw it on Twitter, and I started to cry... to see that he had this dream to be a football player, that it was paying off... it was just very special." When the Chiefs won the 2020 Super Bowl, Mahomes II and Mahomes Sr. embraced on the field, as reported by the Huffington Post, as the ecstatic son told his father, "We did it, baby! I love you." NFL Films caught the emotional moment on video and shared it on Twitter, asking "Who's cutting onions?"