What Was Dustin Diamond's Net Worth When He Died?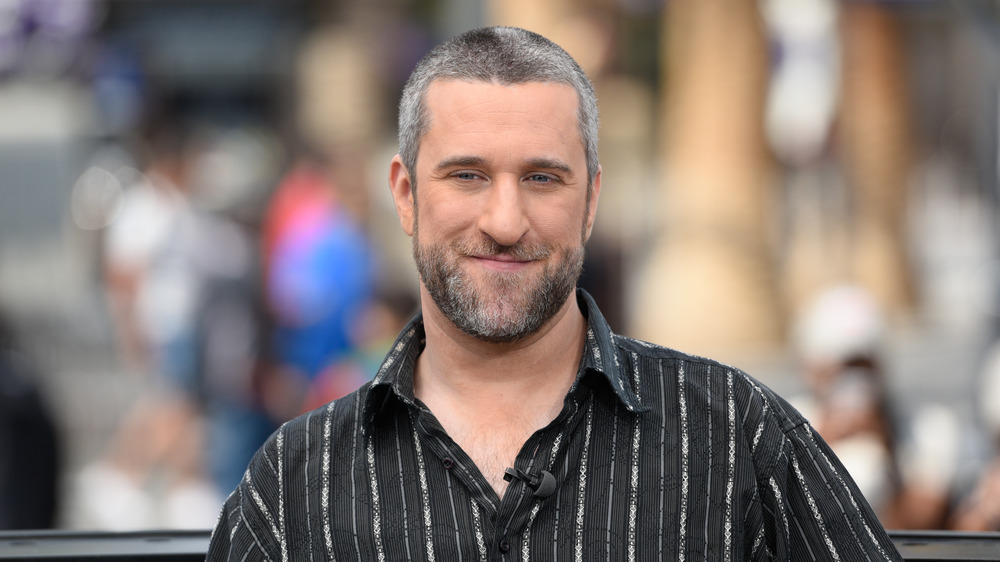 Noel Vasquez/Getty Images
Fans of the beloved high school sitcom Saved by the Bell are mourning the untimely death of Dustin Diamond, better known as his nerdy onscreen persona Samuel "Screech" Powers, from small cell carcinoma (lung cancer). However, they may be surprised to learn that, despite his decades of fame as an actor, musician, and stand-up comic, Diamond's net worth when he died was only about $300,000 according to Celebrity Net Worth.
As NBC News reported, the TV star died Monday morning (Feb. 1) at age 44, just weeks after receiving a stage 4 lung cancer diagnosis. TMZ notes that Diamond received his cancer diagnosis in a Florida hospital in January after seeking medical attention for all-over body pains, and that he had completed his first round of chemotherapy a couple of weeks ago. According to NBC News, Diamond was taken off of breathing machines last week and he transitioned to hospice care, and Diamond's spokesperson, Roger Paul, said two people close to the star were with Diamond when he passed away.
What happened to Dustin Diamond's wealth?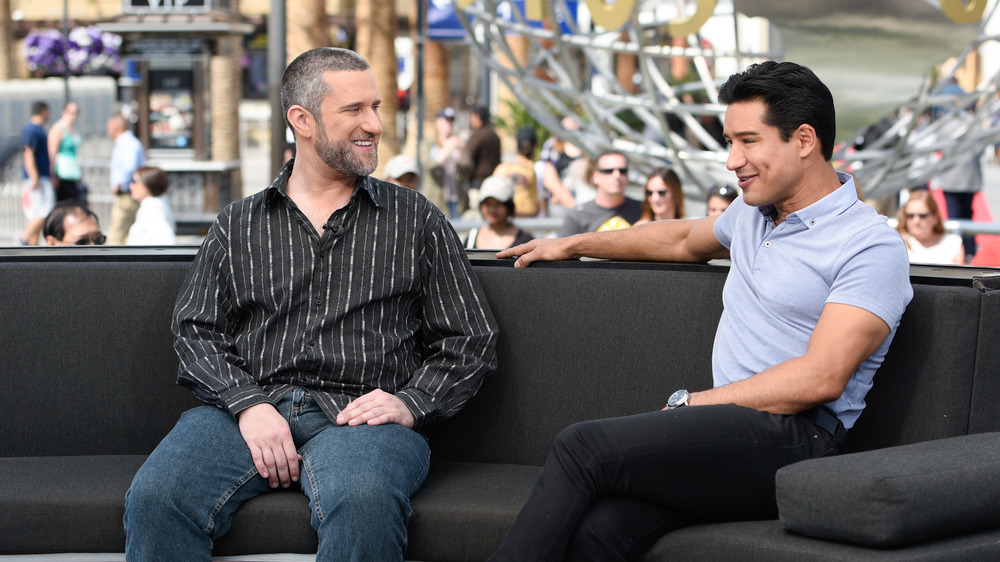 Noel Vasquez/Getty Images
Dustin Diamond was born on January 7, 1977, in San Jose, California, and Celebrity Net Worth notes he began his acting career at age 11. So, why wasn't he worth millions, like some other child actors, when he died?
Dustin Diamond's $300,000 net worth isn't surprising when you realize that Diamond blames a lot of his money troubles on his family's mismanagement of his earnings from Saved by the Bell. In 2015, Diamond told FOX6 News about how his family spent most of the money he made filming the show while he was still a minor. Diamond told the news outlet, "It's a shame. My parents wasted so much of my hard work. A lot of my youth."
As Showbiz CheatSheet notes, Diamond found himself with only a few hundred dollars from what he had earned from Saved by the Bell by the early 2000s, and he never achieved great financial success from his following projects, including several movies, two Saved by the Bell spin-offs, an alternative metal band, and even a few reality TV shows. Celebrity Net Worth also explains how Diamond faced tax warrants in Wisconsin, had several failed real estate ventures, and that he filed for bankruptcy in 2006.