Who's The Oldest Player In NFL History?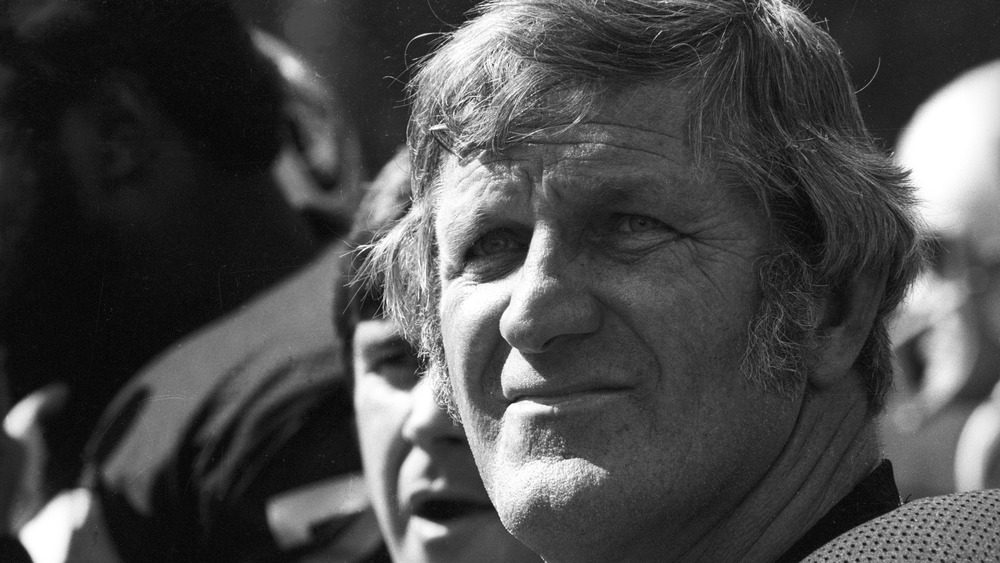 Ross Lewis/Getty Images
With seasoned players like Tom Brady still setting records on the football field long after their freshman years — Brady recently became the oldest NFL player to score a touchdown, at age 43 — you might be wondering who's the oldest player in NFL history. As Athlon Sports notes, that honor belongs to former Chicago Bears quarterback George Blanda, who played football professionally until he was 48 years, three months, and 18 days old.
Britannica tells us that George Blanda was born September 17, 1927, in Youngwood, Pennsylvania, and he began his career in the NFL in 1949 when he was drafted by the Chicago Bears. According to Fox News, he went on to play in 340 games over 26 seasons, making him the longest serving active player in NFL history. Blanda also has three AFL titles under his belt, he's among the handful of quarterbacks who are tied for having made the most touchdown passes in a game (seven TDs), and he was the NFL's Man of the Year in 1974.
The NFL's oldest player had many achievements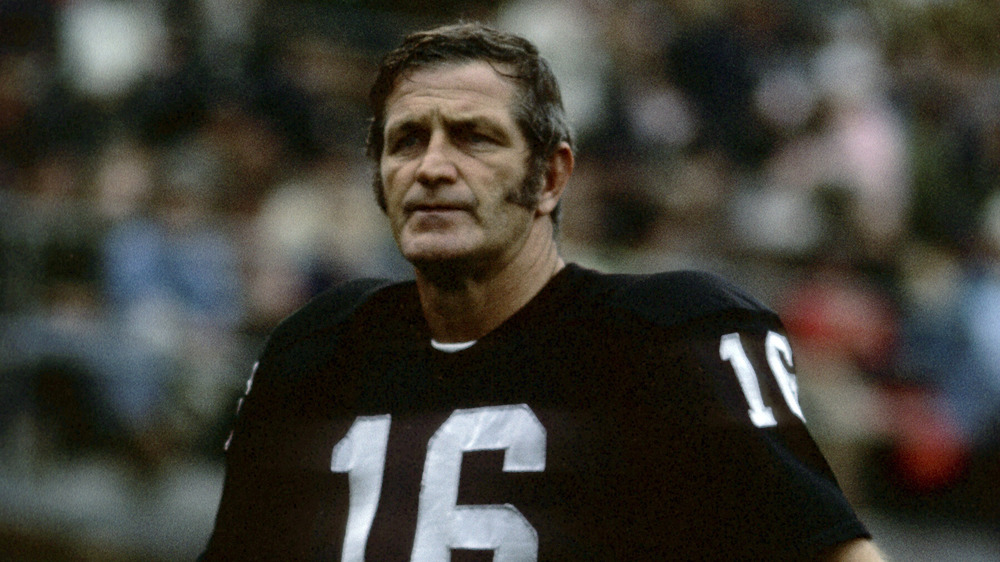 James Flores/Getty Images
According to Athlon Sports, George Blanda had a 10-season run as the quarterback and placekicker for the Bears until 1958, and he went on to play for the AFL's Houston Oilers in 1960. Fox News notes that Blanda won two league titles with the Oilers before going to play for the Oakland Raiders in 1967, with whom he played his last game. At age 48, Blanda played in the AFC Championship against the Steelers (January 1976). Though his team lost 16-10, Blanda was able to score a field goal and an extra point for his team as a placekicker. 
Britannica notes that Blanda was selected as an All-Pro once and selected for the Pro Bowl four times, and he was given the Bert Bell Award in 1970. For his many achievements as a quarterback and placekicker, Blanda was inducted into the Pro Football Hall of Fame on August 1, 1981. George Blanda died September 27, 2010, in Alameda, California.