These Kansas City Chiefs Players Make A Lot Less Money Than You'd Expect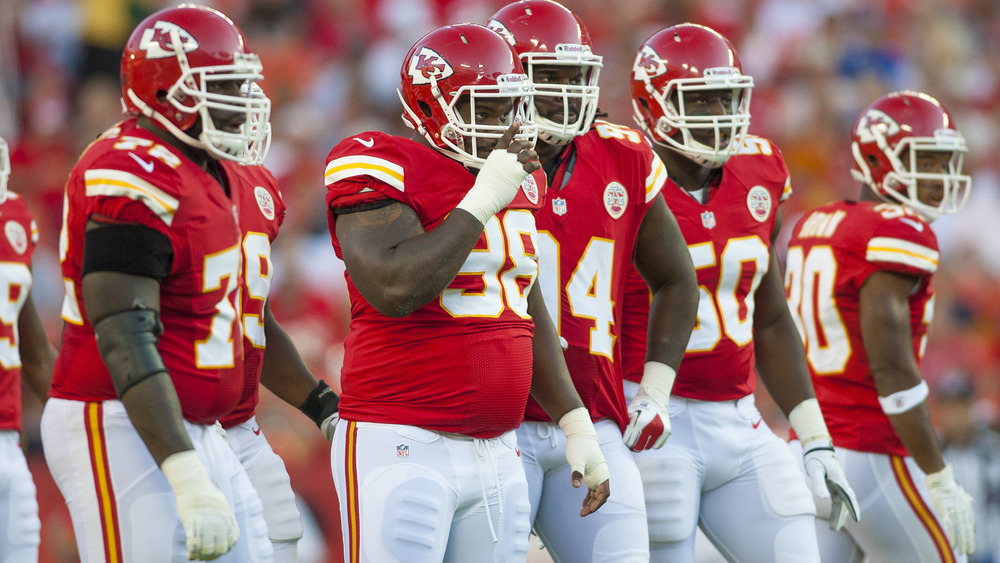 Tim Umphrey/Getty Images
Pro athletes are some of the richest people in the world. They are after all, offering their great physical talents to team organizations and corporations, so in exchange they can receive multimillion-dollar contracts that make them filthy rich. Or so we think. However, not every major league player has a hefty salary. In the NFL for example, the average salary was listed at $860,000. That clearly means the minimum salary is lower. So how does that play out on the Kansas City Chiefs team?
Of course one might think that the team with the player who recently signed the highest NFL contract (Patrick Mahomes signed a whopping ten-year $45 million dollar extension contract last year) would have teammates who make somewhere near that? But that is not the case.
According to the Houston Chronicle, the minimum salary for an NFL player who signs a one-year contract is $435,000. That number is lower than what most would expect, but is still in the six-figure range. And for Chiefs players expected to make well below what highest paid players Frank Clark or Tyreek Hill earn, even their one-year contracts fare better and will make more than the league's minimum.
Making the minimum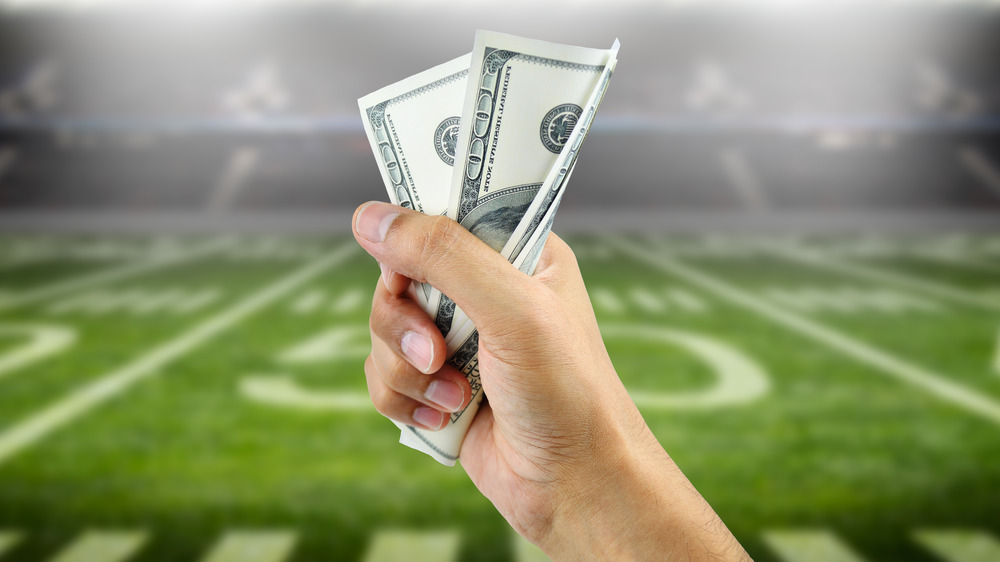 Shutterstock
The football league's minimum salary increases every year, and as of 2020 it stands at $610,000, as stated by Statista.
As noted by SpotRac, there are currently 22 players on the team that make under $1 million a year. And of them, seven are making just above league minimum. They are 24-year-old wide receiver Antonio Callaway, 23-year-old quarterback Jordan Ta'amu, and 24-year-old quarterback Anthony Gordon. All clocked in at making $660,000 a year.
Making an annual salary slightly above these guys, but still under a million are 25-year-old linebacker Darius Harris and 23-year-old defensive end Tim Ward, who both are set to earn an annual salary of $695,000. But both players are also under two-year contracts and expected to earn $1,390,000 overall. So unless contracts are renewed or extended, or a player earns a bonus, they can expect the minimum salary.
Earning slightly more are also 26-year-old wide receiver Chad Williams, who signed a one-year contract worth $920,000, and 23-year-old new recruit and offensive tackler Prince Tega Wanogho with a $780,000 contract.
It is important to note that most of the lower-paid players are usually acquired on a reserves or futures contract, and are usually on standby for forthcoming seasons before being on the active roster. Then there are other players noted above (Williams and Ward) who are part of the team's practice group.