Tony Romo Is Worth A Lot More Money Than You Think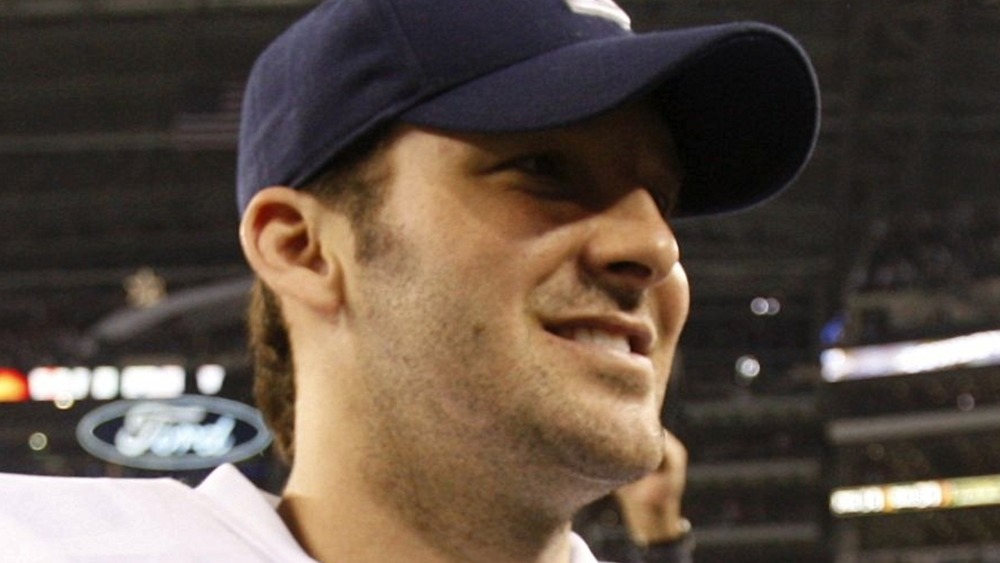 Ronald Martinez/Getty Images
Tony Romo's football career didn't have the most auspicious beginnings, per Britannica. Despite his outstanding playing for his high school team, he wasn't recruited by any major college football teams and ended up going to Division I-AA school Eastern Illinois University. He did well, winning Ohio Valley Conference Player of the Year three times and the Walter Payton Award for Division I-AA's top offensive player as a senior. He wasn't selected during the 2003 NFL draft, however, and though he started playing for the Dallas Cowboys that year as a free agent, he didn't come into his own until 2006, when he replaced Drew Bledsoe as starting quarterback close to midway through the season. 
The Cowboys won a wild-card spot in the playoffs and Romo was selected for the Pro Bowl, making him the first Cowboy quarterback to win this honor since 1996. He was blamed for the 2006 playoff loss after "dropp[ing] the snap on a potentially game-winning field goal attempt," but led the team to a 12-1 start in 2007. These fluctuations between criticism and praise became a mainstay within Romo's career; they were particularly dramatic when he dated two different pop stars, first Carrie Underwood and then Jessica Simpson, both of whom were bizarrely blamed for "girlfriend curses" when Romo happened to play poorly when they attended games, as reported by the Sydney Morning Herald. He went on to play a total of four Pro Bowls and made the second-team All-Pro in 2014, per Fansided.
From $10,000 to many, many millions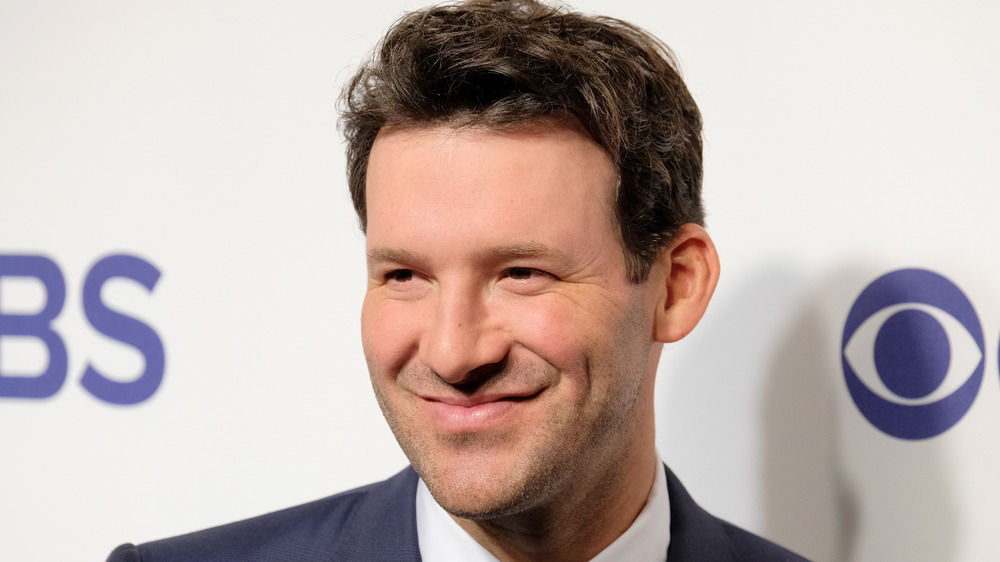 Matthew Eisman/Getty Images
Tony Romo retired from the NFL in 2017 at the age of 37 and went on to join CBS as an NFL commentator. As reported by Fansided, he still leads the Cowboys in "passing yards, passing touchdowns, quarterback rating, and game-winning drives" and has the fifth-best NFL passer rating of all time. He never played in a Super Bowl or NFC conference final. In the future, he might just end up being remembered as a better sportscaster than football player. 
Per USA Today, Romo was awarded Sports Illustrated's Media Person of the Year Award in 2017, noting "his efforts in bringing a new flair to the role of color analyst." Britannica noted that his 2020 contract with CBS is worth $17 million per year, giving him the largest annual salary of any sports broadcaster ever. Celebrity Net Worth reports that Romo is worth $70 million.
Once he became the Cowboys starting quarterback, he signed a contract extension in 2007 worth $67.5 million. He had several endorsement deals, including a five-year one with Starter worth $10 million, and his 2013 six-year contract extension with the Cowboys was worth an incredible $108 million. This is especially impressive considering that when he began his NFL career as a free agent, he earned just $10,000 in 2003.