Who Are The Athletes In The Michelob Ultra Super Bowl Commercial?
Michelob Ultra landed several elite athletes for its Super Bowl commercial this year. But instead of highlighting their moments of triumph, the beer company is focusing on what the athletes do with their time away from the field. Set to the track of "Can I Kick It?" by A Tribe Called Quest, the 60-second ad (via YouTube), called "Happy," features Serena Williams singing karaoke and dancing with her friends, Los Angeles Lakers star Anthony Davis playing chess with his father, U.S. soccer standout Alex Morgan having fun playing ping pong, and Peyton Manning goofing around with his buddies. The idea of the ad is simple: to connect beer with good times, while also suggesting that experiencing joy off the court, field, or course is an important part of the balance these elite athletes need to succeed.
A voiceover artist narrates: "What if we were wrong this whole time? Wrong in thinking that joy happens only at the end. After the sacrifice. After the commitment. After the win. What if happiness has always been there? Fueling the run toward greatness. It's not a distraction. But, instead, something more vital. What if joy is the whole game? Not just the end game. So ask yourself: Are you happy because you win, or do you win because you're happy?" The ad ends with Michelob Ultra's ongoing slogan: "It's only worth it if you enjoy it."
Serena Williams says Spike Lee directed the Michelob Ultra commercial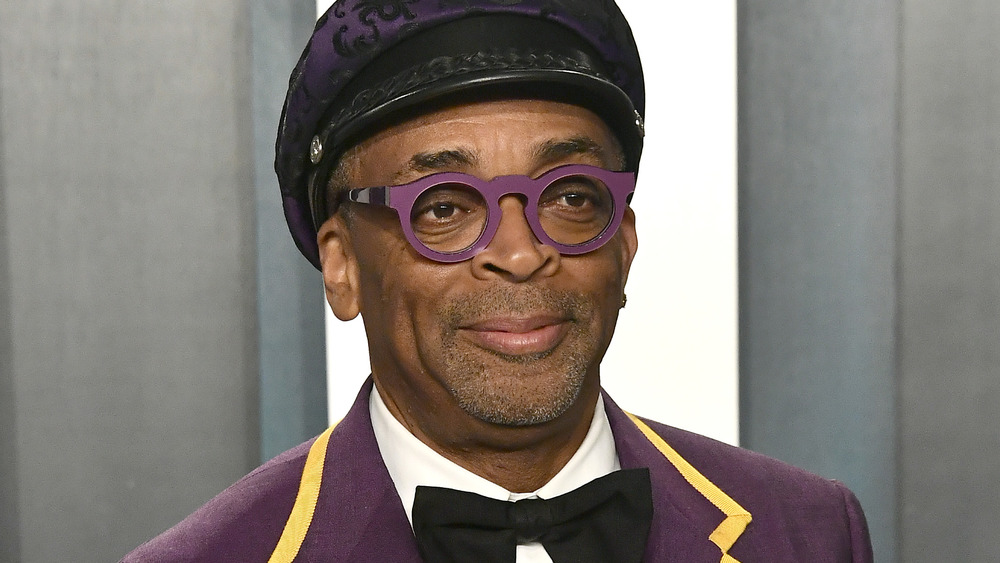 Frazer Harrison/Getty Images
Other stars in the spot include basketball player Jimmy Butler, golfer Brooks Koepka, and tennis champion Billie Jean King.
In an interview on Sirius XM's "Sway in the Morning" this week, Serena Williams revealed that the commercial was directed by filmmaker Spike Lee, joking that maybe this is her chance to win an Oscar. "It was amazing. I was a little bit nervous and I'm like, 'Oh my God. Oh my God, this is Spike Lee. I'm literally on set with Spike Lee. This is crazy,'" Williams said, according to ET Canada. "He just won an Oscar within the last couple of years. Oh my goodness. I'm like, 'Is this my Oscar role?' Like, 'Is this it, is this it? It's Spike Lee!'"
In the true spirit of competition, Miller Lite has a campaign to distract people from seeing the Michelob Ultra ad. Parent company Molson Coors notes that there's just one calorie difference between Miller Lite's 96 calories and Michelob Ultra's 95 calories, so it has created a 836 character URL challenge (meant to burn off that single calorie) that will be available only during the Michelob Ultra commercial, according to People. For those who complete the challenge successfully, they will have a chance to score $8 via Venmo — enough to buy a six-pack of Miller Lite. Where do you find the 836 character URL? It's at a very subtle web address: www.ThisMillerLiteMarketingStuntWillDistractYouFromUltrasBigGameAd.com