Bruce Arians Vs. Andy Reid: How The NFL Coaches' Salaries Compare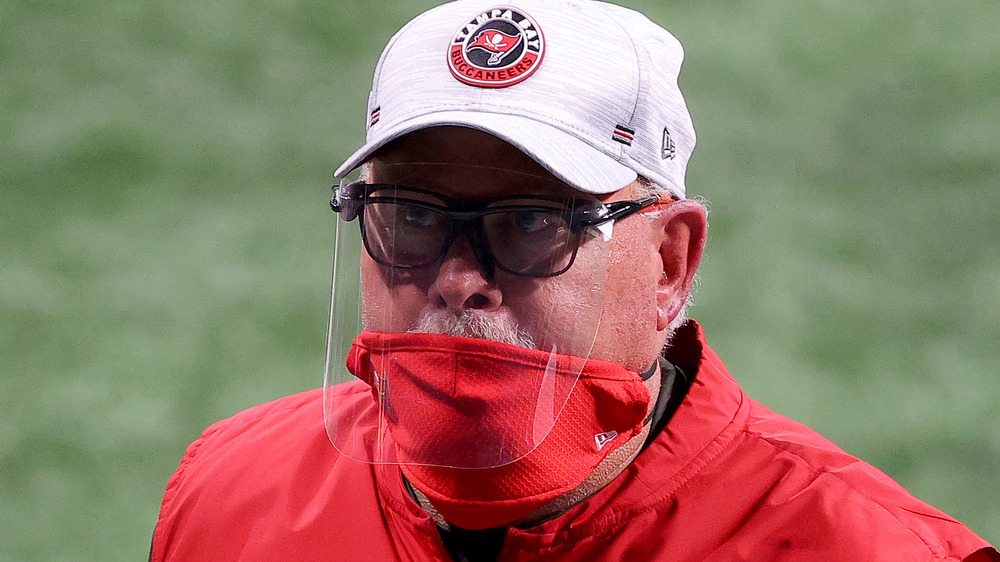 Kevin C. Cox/Getty Images
It's no secret the NFL coaches, especially coaches that lead their teams to the Super Bowl, make a lot of money. Exactly how much money they make, however, is something of a secret. Unlike the salaries of the athletes they guide, coaches' salaries are not publicly reported. According to Forbes, the average 2019 annual salary for an NFL head coach was around $6 million, but the salaries can vary by quite a lot. For instance, the NFL's highest paid coach, Bill Belichick of the New England Patriots, reportedly makes a whopping $12 million per year. But the Patriots didn't manage to make it to the Super Bowl this year. That honor goes to the Tampa Bay Buccaneers and the Kansas City Chiefs, who will face off on Sunday, February 7. So how much are the head coaches of these teams making as they head into Super Bowl LV?
Bruce Arians has been the head coach of the Tampa Bay Buccaneers since 2019, and he will be the man leading the team to their first Super Bowl appearance since they defeated the Oakland Raiders in Super Bowl XXXVII in 2003, per Draft Kings Nation. Arians came out of retirement to sign a four-year contract with the Buccaneers that guarantees at least a $5 million annual salary until 2022, according to Celebrity Net Worth. His previous coaching job was in 2013, when he coached the Arizona Cardinals, and there is a good chance Arians would have needed an even higher salary to bring him out of retirement.
Andy Reid is one of the highest paid coaches in the NFL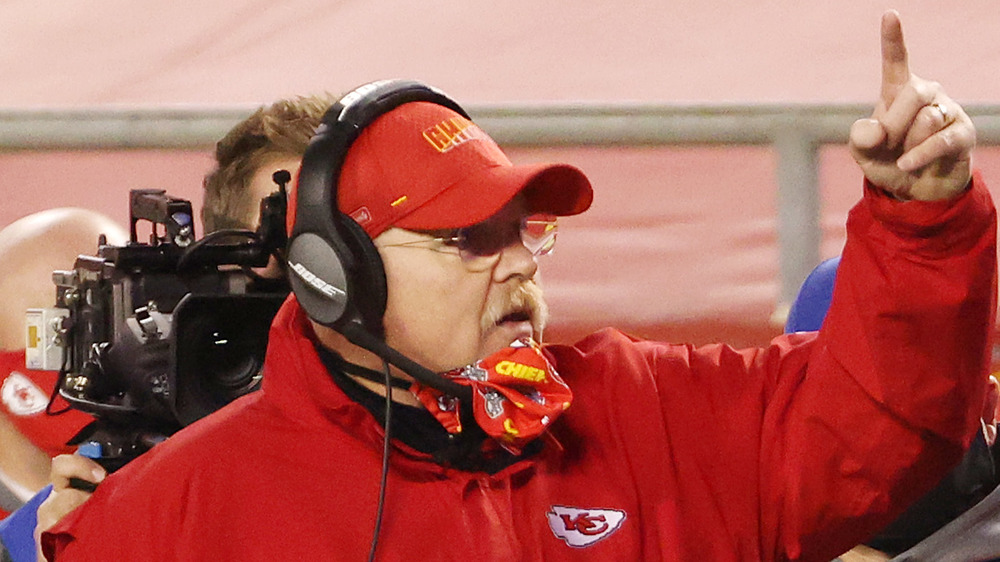 Jamie Squire/Getty Images
While it is likely Arians' annual salary has increased, it's unclear if he is now bringing in more cash than his fellow head coach, Andy Reid, who will be leading the Kansas City Chiefs against the Buccaneers on February 7. The Chiefs are the returning champions, having defeated the San Francisco 49ers in 2020, and are favored to win over the Buccaneers by 3.5 points, per Draft Kings Nation.
Reid landed in the number 15 slot on Forbes' List of the 20 highest paid coaches in America in 2019, with an average annual salary of around $8 million. According to Sports Illustrated, however, he was most likely making closer to $10 million in 2020, and it is possible he is bringing in even more money after last year's Super Bowl win.
So while most reports place Reid's salary as higher than Arians, both are making well into the millions of dollars, and the upcoming Super Bowl will likely have an impact on their future earnings. Many coaches also receive other forms of compensation separate from their annual salary, so there is a good chance both coaches have net worth of even more than what is reported.