The Tragic Story Of Prince's Last Dove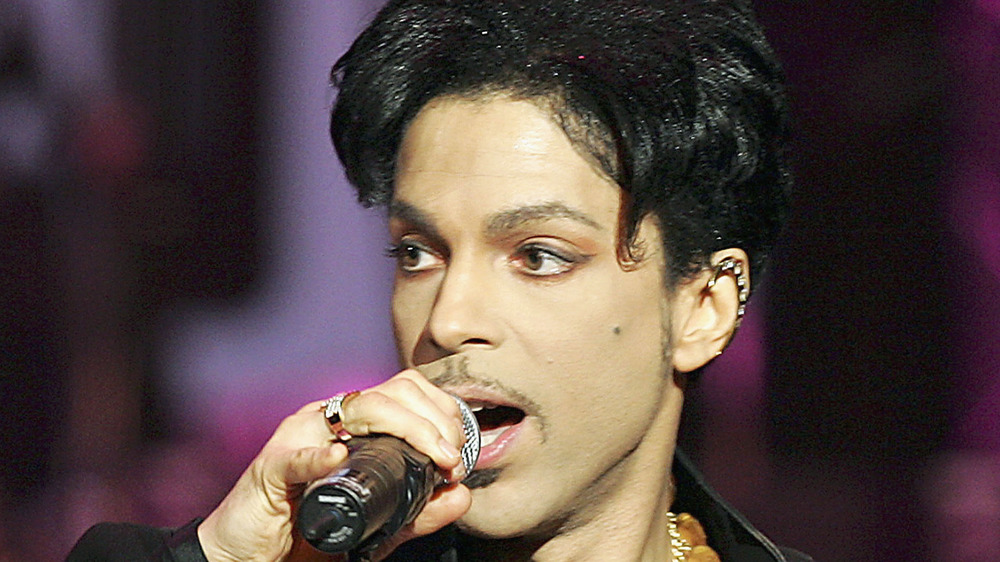 Kevin Winter/Getty Images
Prince taught us all what it sounds like "When Doves Cry" back in 1984 when the song was his very first Billboard Hot 100 number one hit. Doves were thereafter always associated with Prince; in fact, in the song "I Would Die 4 U" he memorably informed the world that "I'm not a human, I am a dove / I am your conscience, I am love."
When Prince died in 2016, he left behind legions of bereft fans, hours of unreleased music, and his two pet doves, Majesty and Divinity. As reported by Minnesota's Star Tribune, Majesty died in 2017 and Divinity continued living alone in her cage on the mezzanine of the atrium at Paisley Park, Prince's famous estate where he both lived and recorded all his music. Paisley Park now serves as a museum devoted to Prince, open to the public, and as a recording studio and concert venue, per the Paisley Park website. Divinity was an impressive 28 years old at the time of her death, well beyond a dove's average life expectancy of 12-15 years, although the American Dove Association notes that it's "not uncommon" for doves to live more than 20 years in captivity.
When doves die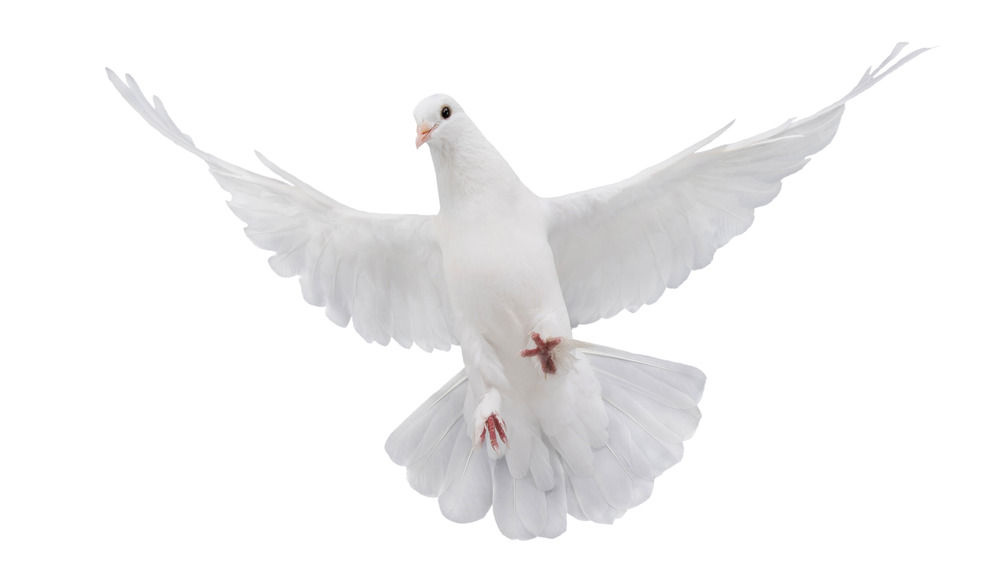 Shutterstock
Divinity wasn't just Prince's pet — she was also his collaborator. Per the Star Tribune, Divinity herself is the dove that appears in the video for the 1992 single "Seven," "sitting in the hands of Mayte Garcia, Prince's future wife, who kisses the bird on its head." Divinity and Majesty also provided backing "vocals" on the 2002 song "Arboretum," recorded in the aforementioned atrium for the album One Nite Only, which was privately distributed to members of Prince's fan club. They are credited as "ambient singing: the doves DIVINITY AND MAJESTY."  
Perhaps, like many of us, Divinity and Majesty were saddened by Prince's death. The doves reportedly stopped cooing entirely for some time, only beginning again when Prince's music was piped into the atrium where they lived. In a statement posted on the Paisley Park website, Executive Director Alan Seiffert paid tribute to Divinity, noting that her "beautiful coo has welcomed visitors since Paisley Park first opened its gates to the public in October 2016. She was one of the enduring links to Prince for thousands of fans. She will be missed."
Paisley Park plans to bring in "a new generation of doves that will continue to grace Prince's home," according to Legacy Preservationist of Paisley Park Mitch Maguire.