This Is Who Wrote One Of Dolly Parton's Biggest Duets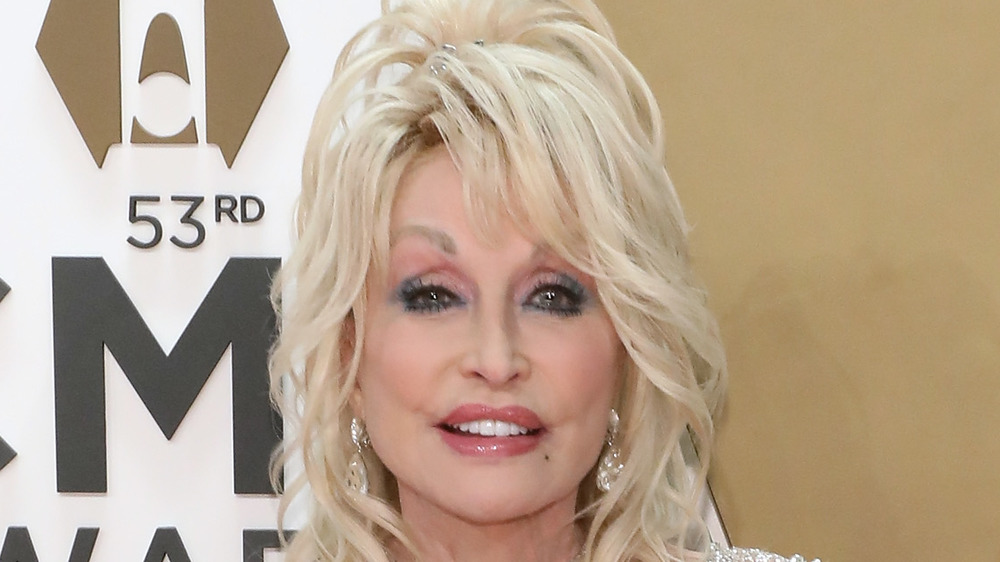 Taylor Hill/Getty Images
Dolly Parton is one of the most iconic country music stars of all time. One of her ongoing creative inspirations is her enormous family. Dolly is one of 12 children, and despite none of her siblings having quite the amount of star power as their famous sister, several of them have also been active in the country music scene. In fact, her younger brother, Floyd Parton, wrote one of Dolly's many No. 1 country hits. "Rockin' Years," a duet Dolly performed with Ricky Van Shelton that appeared on her 1991 album Eagle When She Flies and his 1991 album Backroads, peaked at No. 1 on Billboard's Hot Country chart on May 4, 1991.
Per Secondhand Songs, "Rockin' Years" was intended to be a duet between Dolly and another country legend, George Jones. They recorded a version in 1988, but it wasn't released for 20 years, when it finally appeared on George Jones' 2008 album Burn Your Playhouse Down — The Unreleased Duets. Dolly also recorded Floyd's song "Nickels and Dimes" for her 1978 album "Heartbreaker"; the song was covered by comedy legend George Burns for his 1980 album I Wish I Was Eighteen Again, as reported by Secondhand Songs. 
Floyd Parton was 'a renaissance man'
Floyd Parton died on December 10, 2018, at the age of 61 of an undisclosed illness, as reported by Music Row. Dolly Parton released a statement shortly thereafter: "We laid our sweet baby brother to rest. We all sang his lovely song 'Rockin' Years' together as a family at the service to say goodbye to him. He lived a short life of love and beautiful songs." According to his obituary, quoted by Billboard, Parton was "a renaissance man...a man of many talents and areas of knowledge. He was an avid outdoorsman and had an abundant knowledge of nature as well as being an incredible cook. Floyd was a talented songwriter and composer." Singer Stella Parton paid tribute to Floyd on Twitter just a few days before he died, writing "And Jesus said to him, 'Receive they sight: they faith hath saved thee.' Have a beautiful day on this bright and brisk Thursday. I am spending the day with my beautiful brother Floyd."