Did The Ghost Adventures Crew Find Any Spirits While Exploring The Cecil Hotel?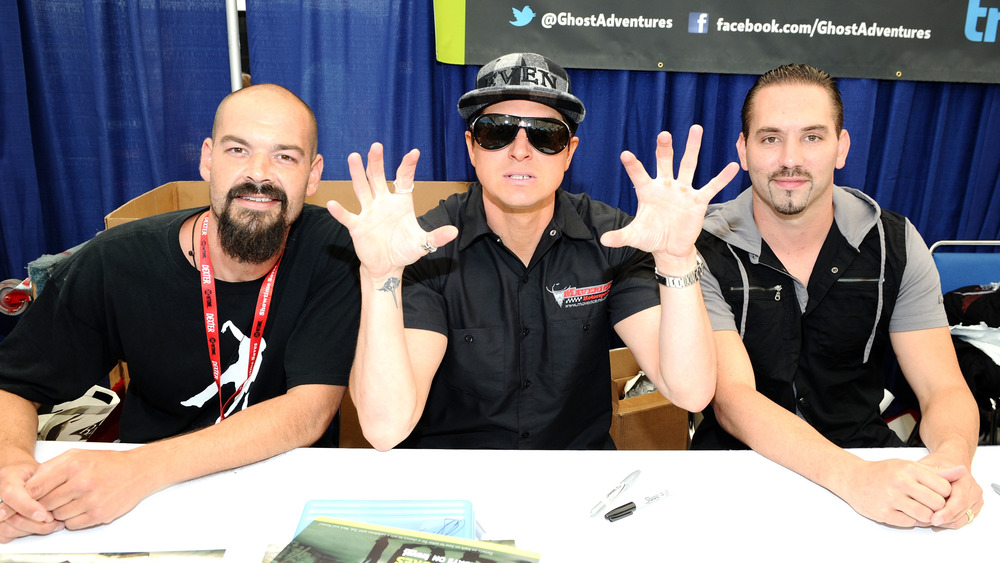 Michael Buckner/Getty Images
An unsettling number of deaths have happened at the Cecil Hotel in downtown Los Angeles since it opened its doors in 1924. One of the more recent fatalities put the shabby old Skid Row establishment on the internet's map in 2013, when Elisa Lam mysteriously disappeared there. Her body was found 19 days later, floating in a water tank on the roof. And after the Netflix docuseries Crime Scene: The Vanishing at the Cecil Hotel renewed people's morbid curiosity about the case and delved into the hotel's unsavory past, it appears to be getting harder and harder for some people to rule out the possibility that something paranormal is going on.
According to Den of Geek, Zak Bagans of the hit Travel Channel series Ghost Adventures has had that feeling about the hotel for quite some time. He said that he has been wanting to take his cameras into the Cecil Hotel since "before Elisa even died." And after several rejections to film there, he finally got his chance in 2020. He said that the owners may have been convinced by the production fee they got during the shutdowns caused by the coronavirus pandemic. "Or maybe they had things happening to themselves and had enough of it," he said. Let's take a look at what he found inside and see if he could be right.
The Ghost Adventures crew believes that the Cecil Hotel 'has the power to mess with your mind'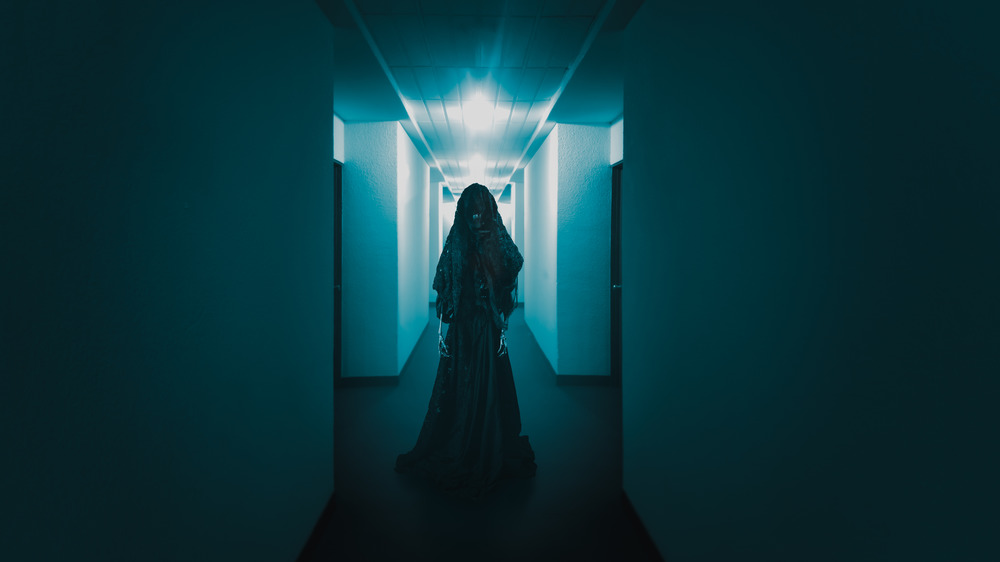 Shutterstock
"I've been to a lot of places throughout the world, but when you walk through the doors of the Cecil Hotel, you know there are other doorways to other worlds," said Bagans. After he and his crew explored the hotel, they became convinced that the building is "saturated with dark energies." He said that guests like Richard Ramirez, the notorious serial killer known as the Night Stalker, left an imprint of their negative energy on the place.
For Bagans, this heavy interdimensional activity explains the mystery of Elisa Lam's death. In the CCTV video (posted on YouTube by CBS News) from the hotel elevator on the night of her disappearance, Lam can be seeing acting erratically, seemingly hiding from something in the hallway, making strange gesticulations, and even laughing and appearing to carry on a conversation with someone (or something) unseen. She suffered from bipolar disorder, but did not have a history of such behavior, and no mind-altering drugs were found in her system. "It didn't make sense that she was having a manic episode," said Bagans, who remains convinced that Lam had contact with something not of this world that night in the Cecil Hotel. "You don't know what you're feeling there," he added. "There's too many spirits, too much energy."