The Truth About Richard Ramirez's Death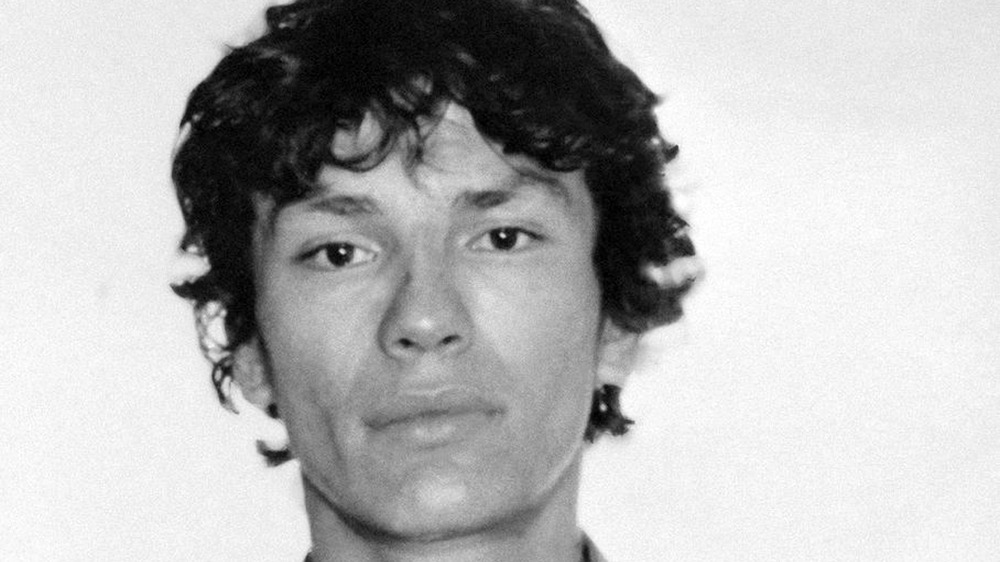 Michael Ochs Archives/Getty Images
When Richard "The Night Stalker" Ramirez was arrested in 1985, he had terrorized the Los Angeles area for over a year, per Britannica. In 1989, he was convicted of 13 murders and several other crimes, and was sentenced to death, with the presiding judge proclaiming Ramirez having shown "cruelty, callousness and viciousness beyond any human understanding." Ramirez reportedly reacted to his sentence casually, stating, "Big deal. Death always went with the territory." He was placed on death row at San Quentin State Prison, California's oldest penitentiary and the only one that performs executions. 
According to a 2013 report from KRON 4, available on YouTube, Ramirez "wasn't exactly a model prisoner" during his time at San Quentin. Lieutenant Sam Robinson reportedly told KRON that Ramirez was "often facing disciplinary action" for breaking prison rules, including exposing himself to a guard and getting into a physical altercation with a fellow inmate. During his last few years, he became reclusive, refusing to go into the prison yard and socialize or see visitors. 
When death finally caught up to Ramirez
Richard Ramirez spent half of his life in prison; according to USA Today, executions were on hold for years in California due to "ongoing legal challenges." When he died of natural causes on June 7, 2013, at the age of 53, the coroner's office announced that the cause of death was "complications from B-cell lymphoma, a cancer of the lymphatic system." He'd also suffered from other "significant conditions," including chronic substance abuse prior to his incarceration and hepatitis c, a liver disease which is often spread via needles used to take drugs intravenously. 
As reported by the New York Post via anonymous sources, Ramirez's skin turned green toward the end of his life; one person described him as "look[ing] like a green highlighter pen." Ramirez's experience as a death row inmate is not uncommon; according to a 2015 article by Vocativ, of the 900 people sentenced to death in California since 1978, only 13 have been executed, meaning more people die of natural causes on death row than via execution.