Who Was Dwayne Johnson's Dad?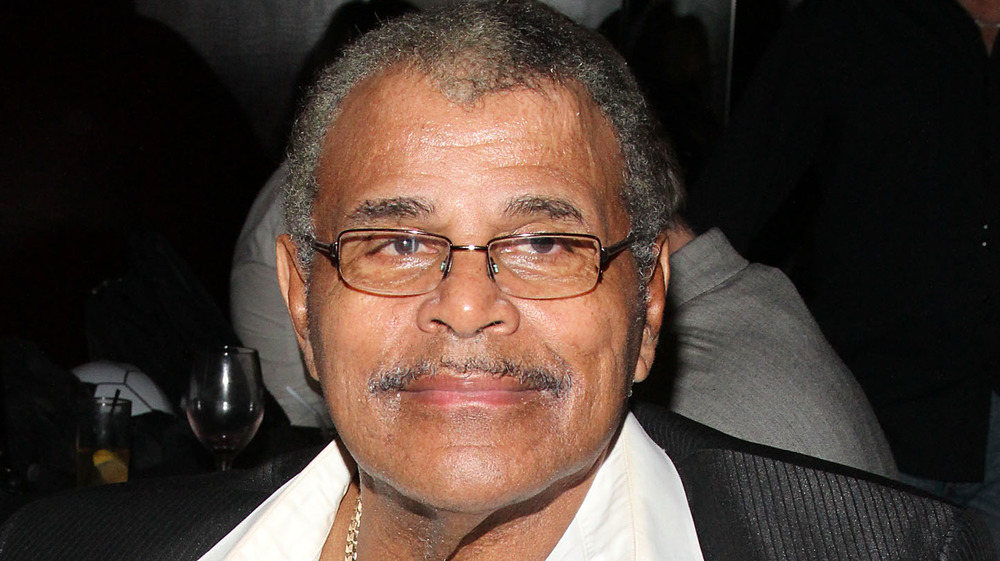 Rob Kim/Getty Images
Dwayne "The Rock" Johnson is one of the more recognizable and charismatic action/comedy stars around, but of course he and his famous People's Eyebrow got their start in the wild world of professional wrestling. Johnson's entrance into the ring could be seen as inevitable when you take into consideration the line of professional wrestlers from which he descends. His paternal grandfather is "High Chief" Peter Maivia, a Samoan athlete who, as reported by World Wrestling Entertainment, was born in the 1930s and became "blood brothers" with the famous Anoa'i family, who form an iconic Samoan wrestling dynasty. 
In the 1960s, Maivia moved from Samoa to New Zealand, where he won "numerous championships in the South Pacific and Hawaii" before coming to the United States in 1970. During his time with the National Wrestling Alliance, as well as World Wrestling Entertainment (WWE), he became a popular and well-known fighter, as well as trainer for up-and-coming wrestlers. One of his trainees, Rocky Johnson, married Maivia's daughter Ata in 1970, despite Maivia's objections. Two years later, their son, Dwayne, was born.
World Wrestling Entertainment calls Rocky Johnson "one of the greatest African-American pioneers inside the squared circle."
According to The New York Times, Johnson was born Wayde Douglas Bowles in Amherst, Nova Scotia, Canada. In his teens he moved to Toronto. He began his career as a boxer and took the name Rocky Johnson in tribute to two of his favorite boxers: Rocky Marciano, and Jack Johnson, who was the first Black heavyweight boxing champion.
Professional wrestling was their family business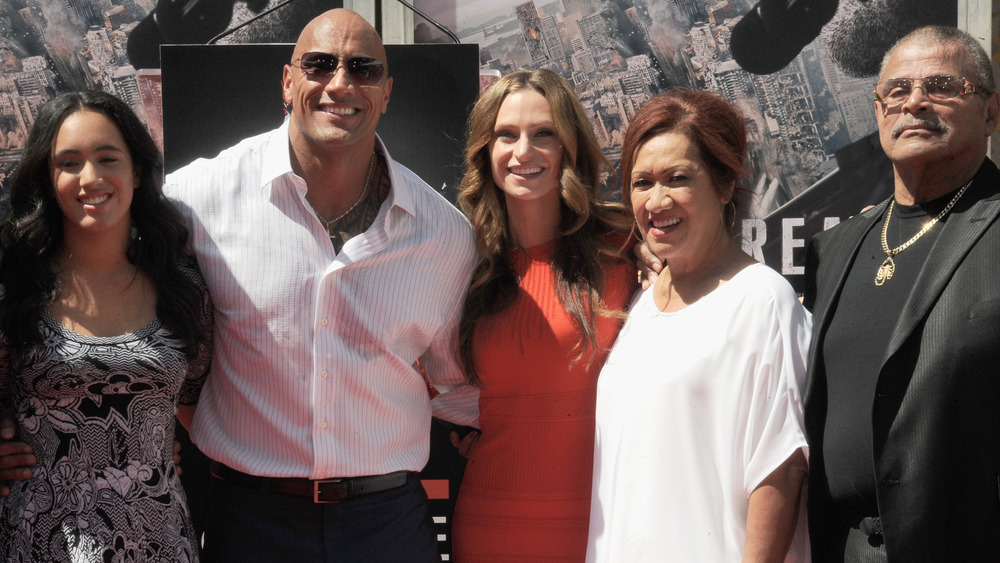 Albert L. Ortega/Getty Images
In 1966 he shifted from boxing to professional wrestling, competing all around the world before joining the National Wrestling Alliance in the 1970s. He won several regional and tag team titles, but never the world championship. Upon joining WWE in 1983, he teamed up with "Mr. USA" Tony Atlas and started going by "Soul Man" Rocky Johnson. As The Soul Patrol, Atlas and Johnson became the first Black duo to win the World Tag Team Championship. Johnson left the WWE and retired from wrestling in 1991, but he went on to train his son, Dwayne "The Rock" Johnson, who debuted with WWE in 1996. The New York Times quotes the elder Johnson telling his son, "'I'm going to train you 150 percent.' And I was hard on him. But he never gave up." The Rock's first wrestling alias was Rocky Maivia, in honor of his deep wrestling roots, courtesy of both his father and grandfather. 
Johnson was often seen ringside at his son's matches and in true professional wrestling style was known to "jump in the ring and help" when it looked like his son was in trouble, reports the WWE. In 2008, The Rock inducted both his father and his grandfather into the WWE Hall of Fame. When Rocky Johnson died, Dwayne Johnson paid tribute to his father at the funeral. He later shared that tribute via Instagram: "You trail blazed and even harder, you changed people's harsh behaviors toward a man of color. Paving the way for me, my family and generations to come."