This Is The Man Who Took Down The Unabomber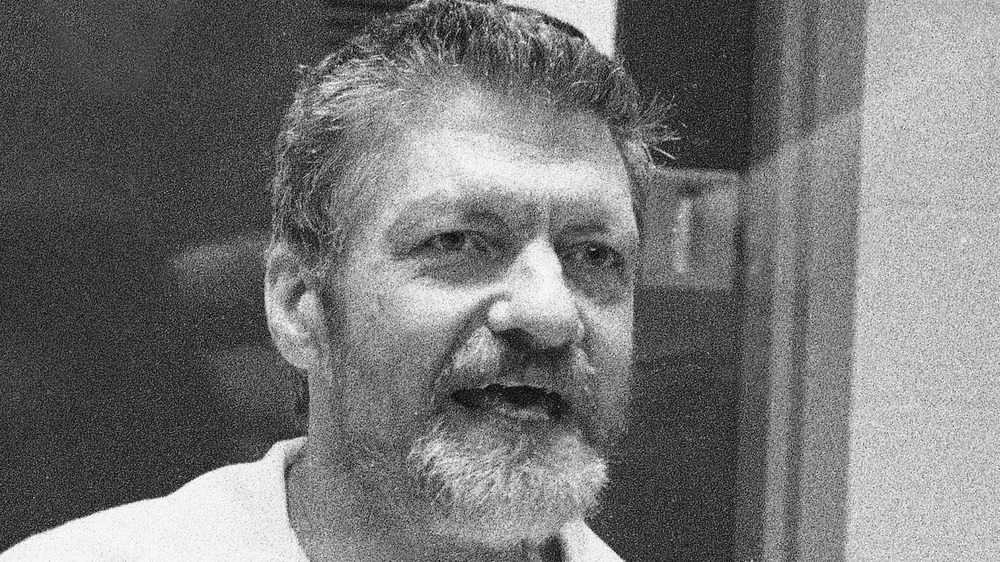 Stephen J. Dubner/Getty Images
Ted Kaczynski knew how to cover his tracks. He left no fingerprints, and he embedded deceiving clues in each one of his mail bombs so that the FBI would be pulled in different directions, as they attempted to find the person who would eventually kill three people and injure 23 more over the course of nearly two decades. Kaczynski became so proficient at concealing his identity and whereabouts that the FBI had no firm leads, making him the subject of the longest and most expensive investigation in the bureau's history, per Time.
From 1978 to 1995, the mathematics prodigy, who eventually became known to the world as the "Unabomber," targeted universities, airlines, and actors whom he believed were an environmental threat to his survivalist lifestyle in the Montana woods. So baffled was the FBI, they could only refer to his targets for the case name — UNABOM for "University and Airline Bomber." It was the media that later dubbed him the Unabomber. But it wasn't until the press published his lengthy anti-technology manifesto, "Industrial Society and Its Future" [via The Washington Post], that the FBI would finally get the lead that would provide the revelation of his true identity and his capture.
The one person who took down the Unabomber
The man who took down the Unabomber is the one who knew him best: his brother, David. Linda Patrik, David's wife, was the first to read the manifesto, and she suspected it was written by Ted, per ABC News. She urged David (pictured above on right, Ted left, father center) to read it, and he agreed it sounded like his brother. David was tormented about what he had to do, but he and his attorney contacted the FBI, leading to Ted's arrest at his rural Montana cabin on April 3, 1996. David received assurances that his identity as an informant would be kept secret, according to The Washington Post, but his name was leaked to the press. "That's impossible," Ted reportedly said, per a report from The Guardian. "David loves me. He'd never do that."
Those words from Ted stung David. Their mother, Wanda Kaczynski, implored David to be sensitive about Ted's potential feelings of abandonment at a very young age. "'You don't ever abandon your brother, David, because that's what he fears the most.' And of course, I am thinking, 'well, I will never abandon Ted. Why would I abandon Ted? I love Ted,'" David Kaczynski recalled of the conversation in the Netflix documentary series, "Unabomber-In His Own Words" [via Oxygen].
In 1998, Ted Kaczynski was given eight consecutive life sentences, without the chance of parole. For more than two decades, David has written to Ted in prison. He's never heard back.