Daft Punk Makes Sad Announcement After 28 Years Together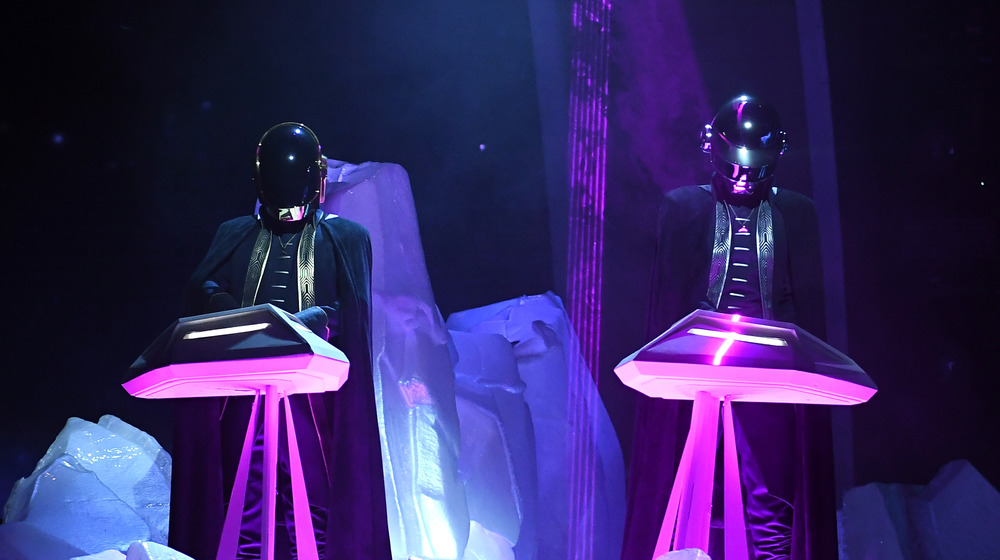 Kevork Djansezian/Getty Images
Those of us hoping 2021 would be a year of new beginnings got some sad news on February 22, 2021, when we were told that the pioneering French electronica duo Daft Punk had powered down for good. Variety reported that the pair of musicians, who have been robots for the past few decades, announced the unhappy news in a video titled "Epilogue," which features music from their Grammy-winning 2013 album Random Access Memories played over footage from their 2006 avant-garde sci-fi flick Electroma.
In the video, the two can be seen walking through a stark desert landscape. They, of course, don the robot headgear that has been their calling card for years. At one point, they turn to each other, and the silver-helmeted robot removes its jacket and turns around. The other activates a countdown clock on its back, and it slowly walks away. After a minute, the robot explodes. Then a pair of robot hands form a triangle around a shining light and numbers below tell us the woeful news: 1993-2021. The video ends with the remaining robot walking into what we can all assume is a sunset, not a sunrise.
Daft Punk left us wondering how the magic trick is done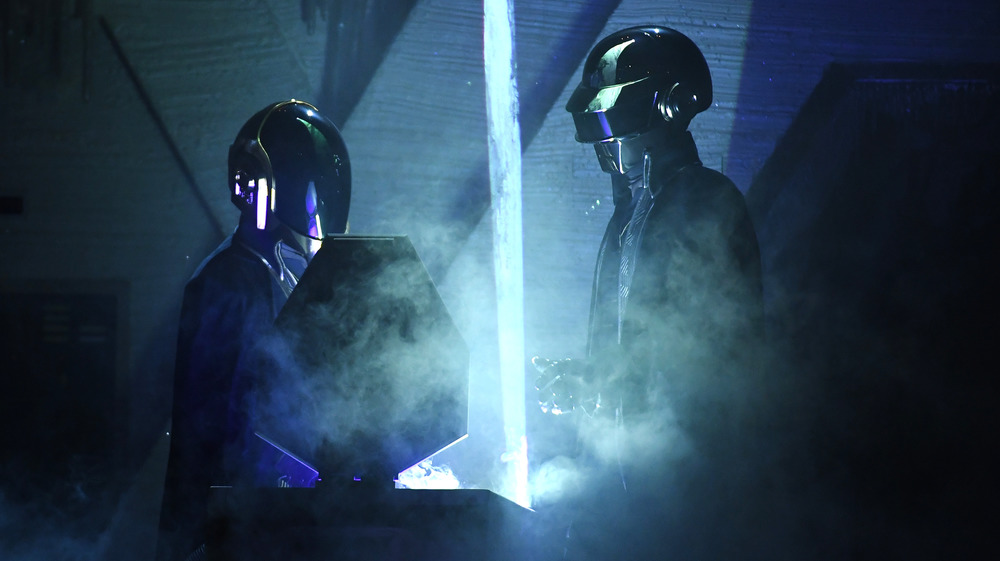 Kevork Djansezian/Getty Images
Thomas Bangalter and Guy-Manuel de Homem-Christo — the musicians inside the robots — have made a very successful career out of keeping people guessing, so it comes as no surprise that they did not release information as to why they decided to split up. Their publicist merely confirmed what is inferred from the video they posted. And the mystery definitely fits the duo's style.
Bangalter told Pitchfork in 2013 that the sense of mystery and illusion was integral to the music they made, the videos they release, and the shows they performed. "When you know how a magic trick is done, it's so depressing," he said. "We focus on the illusion because giving away how it's done instantly shuts down the sense of excitement and innocence."
So anyone hoping for a cut-and-dry explanation as to why we won't be getting any more groovy tracks from Daft Punk will just have to accept it and be thankful for the magic they gave us over the years. It's a bummer we didn't get a final farewell album, but who knows — maybe that's part of the illusion, and a surprise is in store for us in the future.