How Many Victims Did The Atlantic City Serial Killer Actually Have?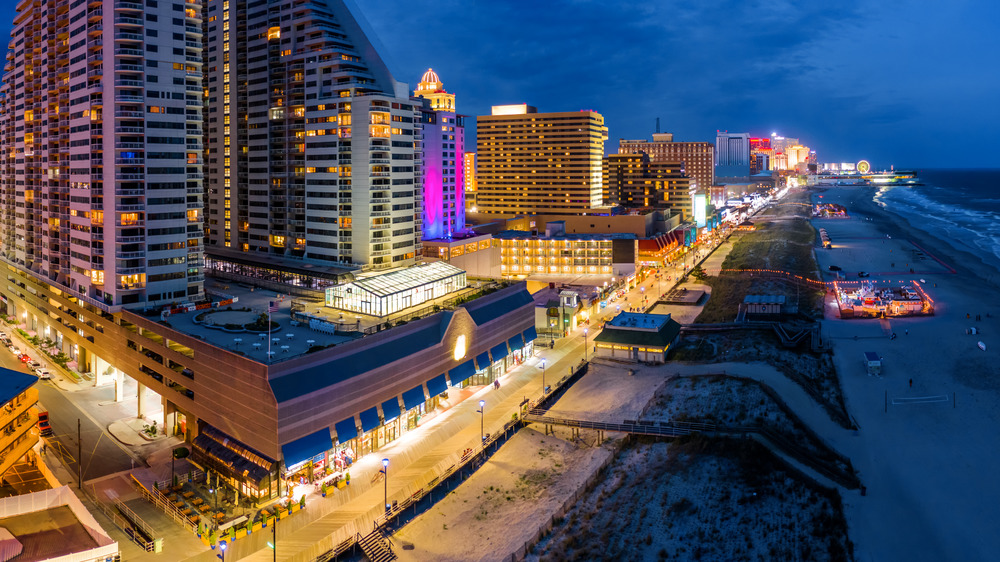 Shutterstock
The unidentified Atlantic City Serial Killer, otherwise dubbed the Eastbound Strangler by the media, brutally murdered four women in Atlantic City, New Jersey in 2006. At the time of discovery, two of the victims' bodies were so badly decomposed that police were unable to pinpoint a cause of death. However, authorities were able to determine that the third victim, a young woman named Tracy Ann Roberts, had been asphyxiated "by unspecified means," according to ABC News.The fourth victim, Kim Raffo, had been strangled, likely with a rope.
The bodies of the four women were found on November 20, 2006, in the shallow waters of a drainage ditch along Route 40, behind a strip of motels known as Black Horse Pike, located just outside the glittering lights of Atlantic City. They were clothed, but the bodies had been carefully positioned "all facing east, all with no shoes on, no purse, no cell phone, no personal belongings. It appears that these women were killed just for the sake of being killed," Atlantic City Police Captain John DeAngelis explained to CBS News.
Some people believe the Atlantic City murders may have been the work of the Long Island Serial Killer
The ritualized body arrangements and similarities between the killings led authorities to believe the murders were the work of a sexually deviant serial killer. While so far only four deaths have been attributed to the Eastbound Strangler, some people believe these murders may actually be the work of the infamous Long Island Serial Killer. The still as-yet-unidentified serial killer is believed to have been responsible for the murders of between 10-16 people around the South Shore of Long Island, New York since 2010.
According to Oxygen, a new Lifetime movie, The Long Island Serial Killer: A Mother's Hunt for Justice, raises the theory that the New York and New Jersey murderers may well be one and the same, pointing out that the victims were strangled to death in both cases. Authorities initially ruled that theory out, and, while not everyone remains convinced, they have not changed their official stance on the matter. "We continue to communicate with law enforcement agencies, including Atlantic City Police Department, regarding the Gilgo Beach homicide investigation. At this time, there is no link between our case and the Atlantic City case," a Suffolk Police Department officer confirmed to Oxygen.