Do NBA Players Get Paid For Playing In The All-Star Game?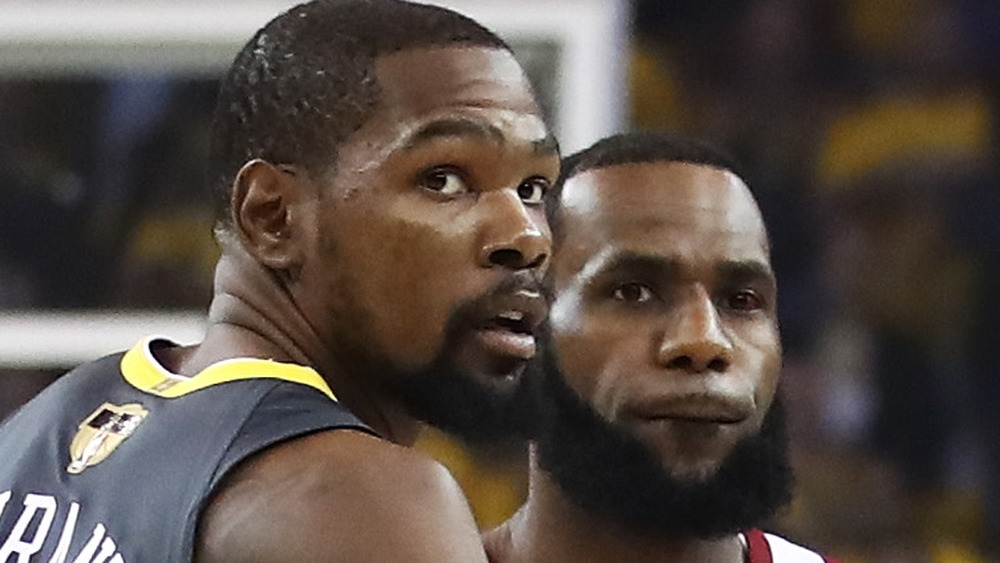 Ezra Shaw/Getty Images
NBA Communications announced the 2021 All-Star Game starters, 10 players "selected by fans, current NBA players and a media panel" who will play on Sunday, March 7, at the State Farm Arena in Atlanta, Georgia. Team captains will be LeBron James of the Los Angeles Lakers and Kevin Durant of the Brooklyn Nets, and they'll select their players in a draft on March 4. As reported by the New York Post, this will be James' 17th All-Star Game and Durant's 11th. Both captains are very well paid already, with Durant earning $40.1 million in 2020-21 and James earning $39.22 million, per ESPN. Do they and the rest of the All-Stars stand to make even more money from the upcoming game?
Indeed they do. According to CNBC, in 2020 the 12 members of the winning team earned $100,000 each, with the 12 members of the losing team each earning $25,000. Until 2018, the winning team's members made "just" $50,000 each; the NBA doubled the winning teams' payments "perhaps to make the game itself more competitive," reported CNBC.
Additional money goes to charities and challenges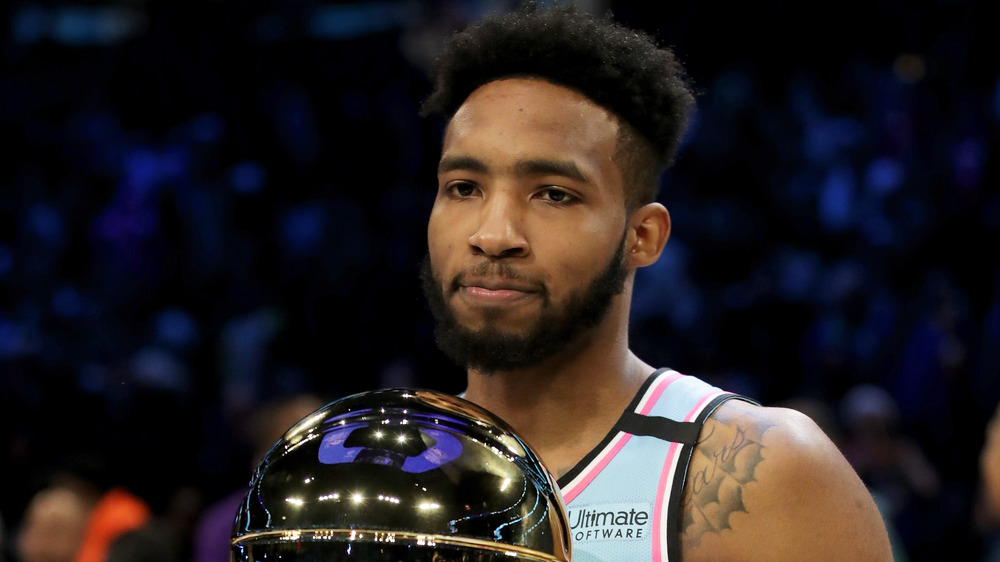 Jonathan Daniel/Getty Images
The payments for playing aren't the only payouts associated with the NBA All-Star Game. In 2018, the NBA announced that they would donate $350,000 to an organization selected by the captain of the winning team and $150,000 to the organization chosen by the losing team's captain. In 2020 they changed the format slightly to make each quarter of the game competitive for the charities of choice, meaning players continue to play not just for their own money and glory but for the chance to send some much-needed dollars to community-based groups.
There are still more opportunities for players to win money. As reported by CNBC, players also compete in the Skills Challenge, in which "eight players complete an on-court obstacle course, involving dribbling, shooting and passing," with the top four winners getting cash prizes ranging from $15,000 for fourth place to $50,000 for first place. Eight players compete in the 3-Point Shootout, "in which each shooter has 70 seconds to take 27 total shots from around the arc." This contest has six winners, with sixth place earning $10,000; amounts rise up to $100,000 for the first place winner. Finally, four players compete in a Slam Dunk Contest "in which each player is scored on a 0-50 scale on two dunks." Last year's winner, Derrick Jones Jr. of the Miami Heat (pictured above) took first place and won $100,000 as well as a nice trophy. Second- through fourth-place cash prizes range from $20,000-$50,000.