Are Steph Curry And Kevin Durant Still Friends?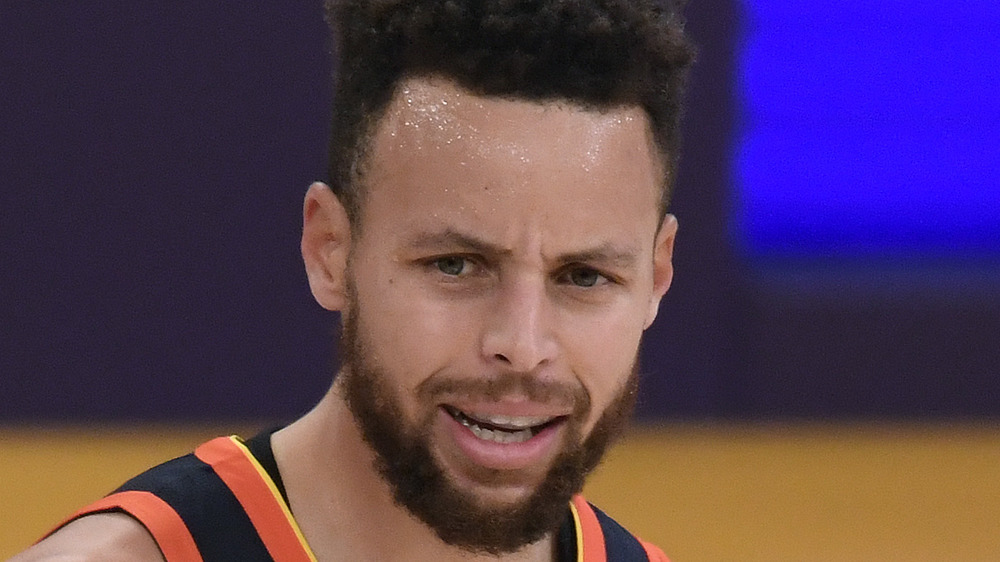 Harry How/Getty Images
Back when they were still teammates on the Golden State Warriors, Steph Curry and Kevin Durant made one of the best partnerships in the NBA. Not only on the court but even off of it, too.
Joking about the relationship, Curry told USA Today in 2017 that he can't stand Durant, but actually the two are friends. While they don't hang out at each other's houses every day, they've formed a bond since meeting back in 2009.
During their time playing together, the pair won two NBA championships and would have won a third if it weren't for a spate of injuries that plagued the team. Durant was even named the most valuable player while suited up in the Warriors jersey.
So when Durant chose to leave the Warriors in 2019, people thought it might be the end of a friendship built throughout the years. After all, Durant's last year with the team was not without controversy. Per ESPN, he had a very public spat with teammate Draymond Green and was a free agent. Durant chose to move to New York and play with the Brooklyn Nets.
Now that they're on opposite sides of the court, has that friendship endured?
They faced off against each other already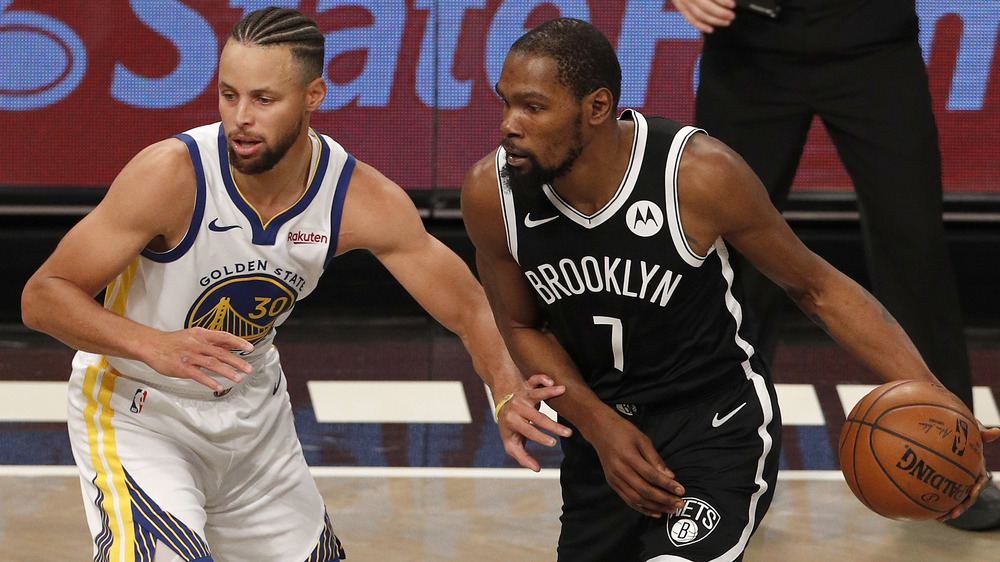 Jim Mcisaac/Getty Images
Kevin Durant and the Brooklyn Nets faced Steph Curry and the Warriors just this year, which was Durant's first visit back to the Bay Area after skipping out last season while recovering from a ruptured Achilles, reported NBC. The Nets won over the Warriors that first game back.
Despite a rocky end to his three years with the Warriors, Durant had nothing but good things to say about his old team, even Curry.
Speaking to NBC, Durant said he checks in with Curry and even Green. He said he feels an unshakable bond with Curry that makes him proud of his achievements. He even said that despite wearing a different jersey, he'll always be a Warrior at heart.
And as for Curry? He still thinks of Durant as a friend. Bleacher Report wrote Curry misses playing with Durant but respects his decision to leave. He also said it would be fun to come face-to-face with his former teammate.
So once these two battle on the court again, it'll still be as friends.