Who Won The First NBA Dunk Contest?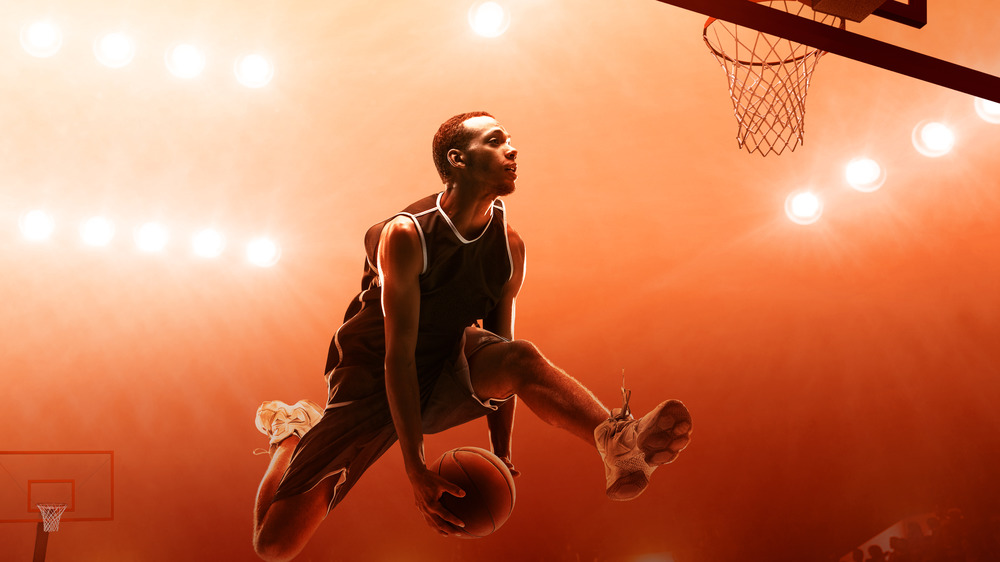 Shutterstock
As the NBA's 70th All-Star weekend approaches, basketball fans are looking forward to the highly anticipated dunk contest as much as the March 7 game, showcasing the league's top players. The AT&T Slam Dunk contest is set to take place at halftime. Every year a select number of rookie and veteran players showcase their hoop-dunking skills in a competition and title for the best dunker. They are judged by other former or current players alike, and famous entertainers.
Basketball is known for its dunking, and it's a skill that a lot of the sport's players have utilized and are famous for. It requires decent jumping technique and ball-handling. LeBron James, Vince Carter, and Michael Jordan are some of the most iconic and celebrated dunkers in the NBA, reports NBA. In fact, Jordan is especially well-known for his dunks — his popular Nike Air Jordan sneaker line features a rightly famous logo, which is Jordan himself in-flight, scoring a dunk. He's also won the dunk contest twice — back-to-back in 1987 and 1988, per NBA.
Winner of the first dunk contest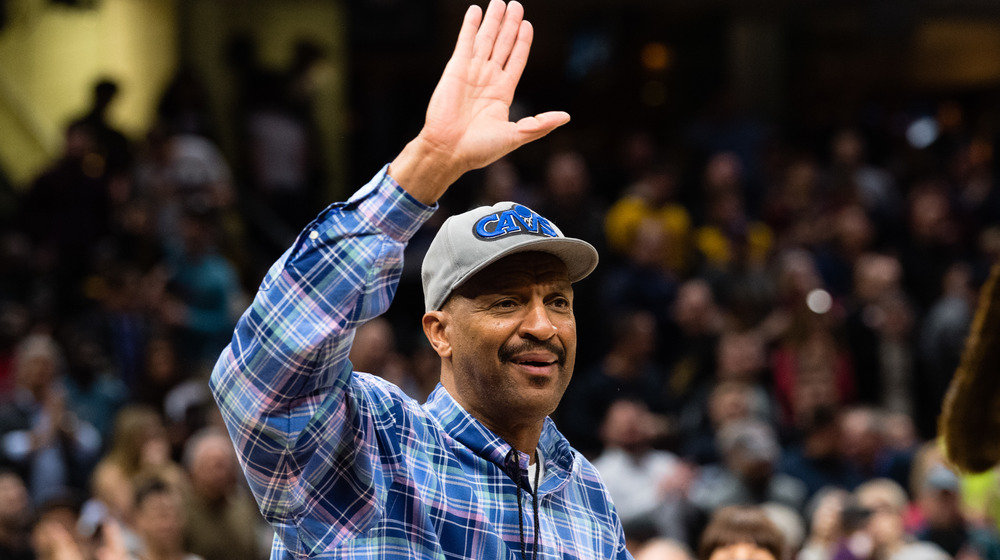 Jason Miller/Getty Images
A lot of basketball players can go through their entire careers without ever dunking, as it's not really a requirement to play. Nevertheless, there's never been a shortage of players ready to show off their dunk skills, even to the point of shattering the tempered glass backboards. as Bleacher Report tells us. So it was only right that the league started an annual contest allowing their players to showcase that talent.
The debut NBA dunk contest was held in 1984. The inaugural event's prize was awarded Larry Nance (pictured above in 2018) of the Phoenix Suns as its first ever winner (via YouTube). He would defend his championship the following year, but the 1985 title would go to Hawks player Dominique Wilkins.
Decades later, his son Larry Nance Jr. recreated his father's historic dunk at the 2018 dunk contest, even wearing the senior Nance's exact uniform (as seen in a side-by-side on Twitter). And of course Nance Sr. was there to witness his son's homage to Dad's skills (via YouTube).