What's The Prize For Winning The NBA Dunk Contest?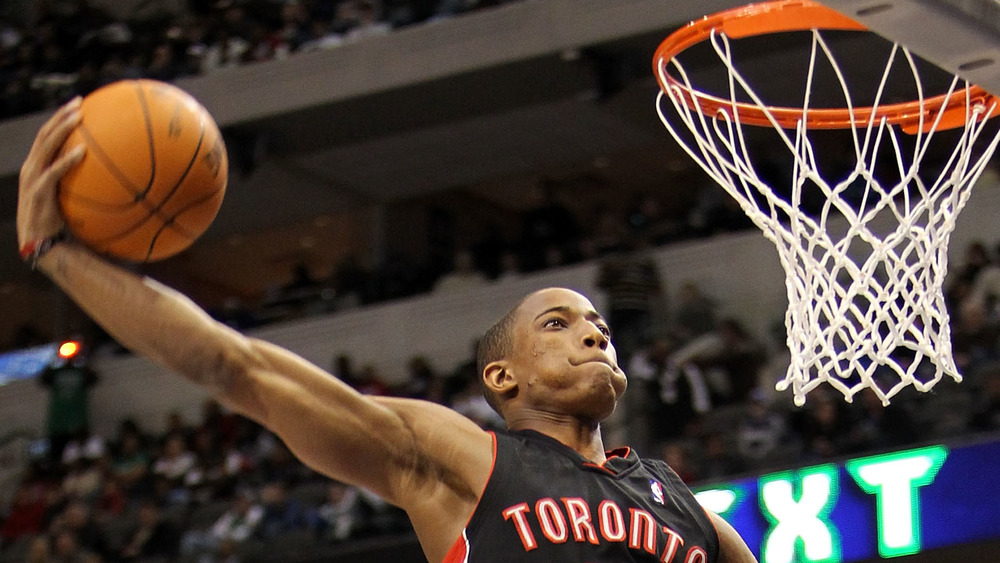 Ronald Martinez/Getty Images
The NBA dunk contest is one of the more popular and exciting competitions that takes place during NBA All-Star weekend. This year, however, it won't be a weekend full of basketball events; it's set to happen on a single night, slated for March 7. The AT&T Slam Dunk contest itself will be held during halftime. Some of the most skilled players in the league will use the dunk-off to demonstrate their gravity-defying hoop skills. Currently, New York Knicks forward Obi Toppin, Portland Trail Blazers guard Anfernee Simons, and Indiana Pacers guard Cassius Stanley are all confirmed to take part in the contest, reports CBS Sports.
Since 1984 the NBA has held its annual dunk contest, rewarding a single player with the title and bragging rights as the top dunker of the league. The award for their talent is a trophy, of course, along with exposure (especially for the rookie players), and even some cash.
Winning prize for the dunk contest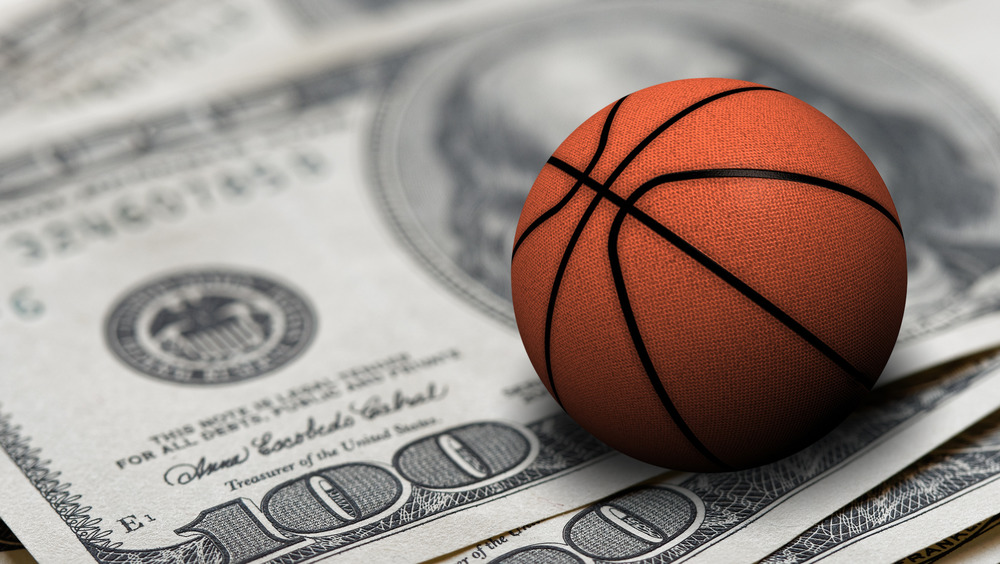 Shutterstock
The prize money for winning the dunk contest is $105,000, reports The New York Times. Usually four players take part in the contest, and even if they don't get the top prize, they still get to enjoy a little reward for their participation. According to CNBC, last year's second place dunker took home $50,000; third and fourth place both earned a $20,000 prize.
Despite the large sum of money, there has been criticism of the relatively low payout, especially considering how much basketball players tend to make. And some believe that is why the NBA's bigger stars do not often participate in the contests — it appeals more to rookie players, as Forbes suggests. LeBron James, who is one of the biggest dunkers in the league, has yet to participate in the contest. But he almost considered it at one point when a larger amount of money was on the line, says Bleacher Report – in 2014, Magic Johnson offered James a $1 million prize for first place.