Here's How Much Utah Jazz Coach Quin Snyder Is Really Worth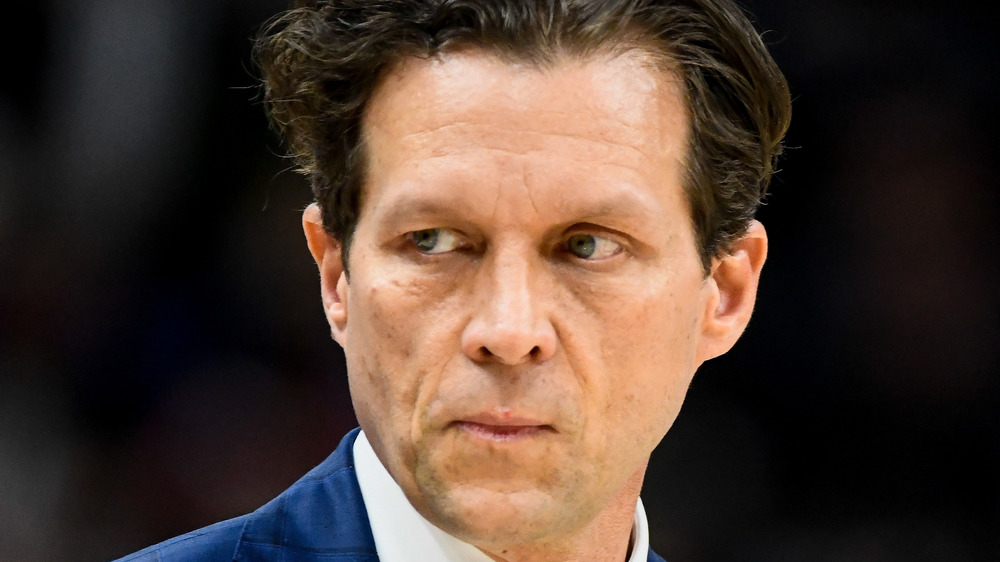 Alex Goodlett/Getty Images
NBA head coach Quin Snyder has been coaching the Utah Jazz since 2014. Right now his team holds the top seed in the Western Conference, and Snyder is slated to coach Team LeBron James for the March 7 NBA All-Star game. He will go up against fellow coach Doc Rivers, who is set to lead Team Kevin Durant.
As the first seed of their conference, the Jazz is one of the best teams in the league, and are currently 27-8 (wins and losses) reports NBA. And the team didn't just get there with good luck. They were led there thanks to Snyder. The NBA says he passed former Jazz coach Frank Layden for the second most wins in the franchise, and he was recently named the Western Conference's Coach of the Month. They kicked off their NBA season with a good start and saw an 11-game winning streak. The Utah Jazz is experiencing one of their best seasons since their 1997 NBA season, per Land of Basketball.
Snyder's net worth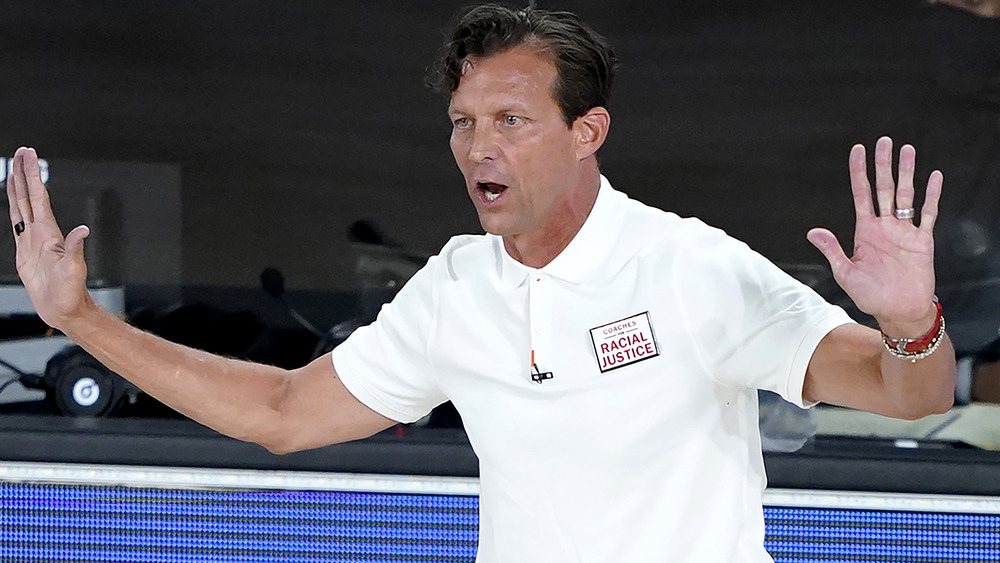 Pool/Getty Images
Under Snyder's leadership the Utah Jazz is one of the top NBA teams out west. And this is actually his first job as a head coach. With close to 30 years as a professional basketball coach, he has a net worth of $7 million, says Celebrity Net Worth.
Snyder was born in Mercer Island, Washington on October 30, 1966. The 54-year-old got his start in the sport as a star basketball player in high school and college, but was never drafted in the NBA. He began his first try at coaching as the assistant coach for the Los Angeles Clippers and his alma mater Duke University's basketball team, in the early '90s. He later went on to coach at the University of Missouri, and coached again in the NBA for the Philadelphia Sixers and Atlanta Hawks. He was finally offered a head coaching opportunity with the Jazz in 2014.
He currently makes an annual salary of $2 million, reports Celebrity Net Worth.