The Unconventional Aftermath Of Gram Parsons' Death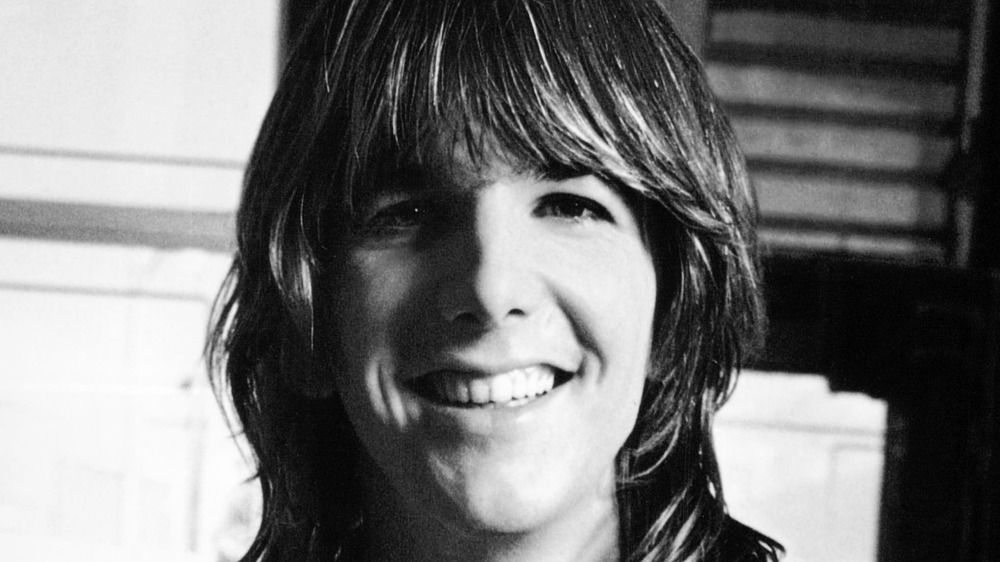 Silver Screen Collection/Getty Images
Singer-songwriter Gram Parsons was 26 when he died on September 19, 1973, after overdosing on a combination of morphine and tequila at the Joshua Tree Inn, according to AllMusic. While the death from an overdose wasn't unheard of in the hard-partying music scene of the 1960s and 1970s, the aftermath of Parsons' death was certainly unconventional, even by rock 'n' roll standards.
By the time Parsons died, he'd earned a name for himself for pioneering country-music-infused rock, per AllMusic. His bands included the International Submarine Band, The Byrds, and the Flying Burrito Brothers. He collaborated with a number of musicians, from the Rolling Stones to Neil Young, Emmylou Harris, and Linda Ronstadt, Riffs & Rhymes reported.
By 1973, Parsons had just recorded the album Grievous Angel, backed by his touring band The Fallen Angels. To celebrate, he and some friends headed to one of Parsons' favorite spots, Joshua Tree National Park, California, for a vacation. After a day of partying with some friends, Parsons was found unresponsive in his hotel room and rushed to the hospital, where he was pronounced dead at 12:30 p.m. according to first-hand accounts published on Loudersound.
When his road manager, Phil Kaufman, found out about his Parsons' death, he knew what he had to do. "I had to fulfill my promise to Gram," he said in an interview published on Loudersound titled "How I Stole Gram Parsons' Body."
Gram Parsons' friends stole his body and burned it in the desert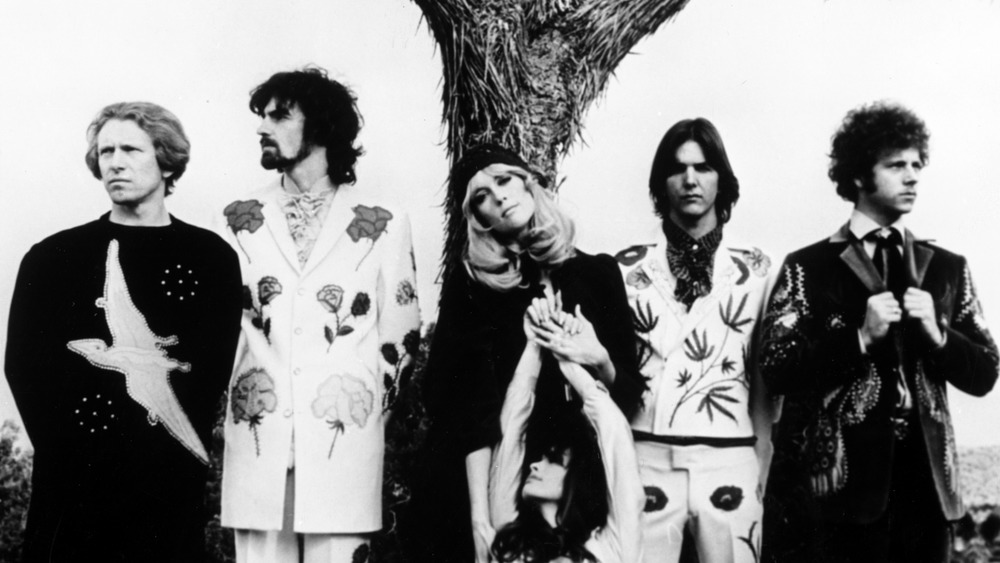 Michael Ochs Archives/Getty Images
According to Loudersound, Kaufman said he and Parsons had made a pact months before while at the funeral of Byrds member Clarence White. Kaufman claims Parsons said, "If I die I want somebody to have a few beers, take me out to the desert and burn my body." Kaufman replied, "All right, it's a deal. But would you do the same for me?" Parsons said, "Yeah."
And that's just what happened. According to Kaufman, one of Kaufman and Parsons' buddies owned a Cadillac Hearse, as one does. Kaufman called the morgue to find out where Parsons' body was going and took the hearse to intercept it at LAX airport, where Parsons was in a casket en route to New Orleans. Kaufman and Michael Martin convinced the airport staff to let them take Parsons' body — because the '70s, man.
The guys picked up five gallons of gasoline and headed toward Joshua Tree National Park, while they fueled themselves with alcohol. When they got there they opened the casket and poured the gasoline onto Parsons, then threw a lit match into the casket. It went up in flames.
Kaufman made no secret about what he'd done with Parson's body, so police caught up with him. He said he was charged with stealing a casket, because that was the only law he broke, and fined $1,300, per Loudersound. The charred remains of Gram Parsons were buried in The Garden Of Memories in New Orleans, per Find a Grave.