The Shady Truth About Ink Master Star Daniel Silva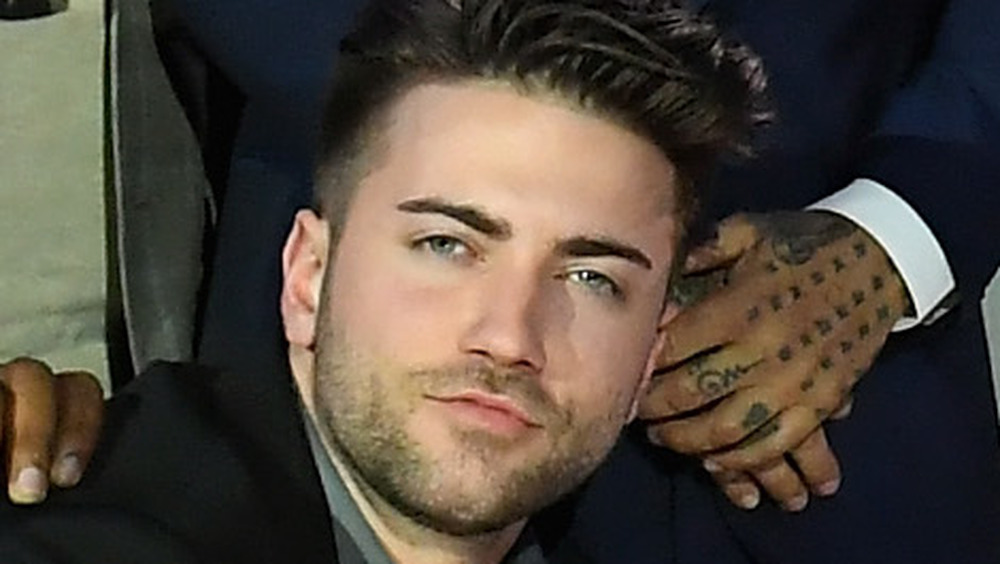 Bryan Steffy/Getty Images
Reality TV has equally produced some of the most beloved and most disliked people that we know of. All sorts of people and personality types have found their way onto television, and sometimes there are mixed perceptions of the characteristics they exhibit on and off screen. In the unlikely case of Ink Master star Daniel Silva, that seems to hold true. The tattoo artist, who appeared on season 10 of the series, found himself in a lot of mud when he crashed a luxury car that killed his friend last spring.
Silva and his friend Corey La Barrie, a YouTube star, were celebrating La Barrie's 25th birthday last May in Los Angeles. Silva crashed the McClaren he was operating, and La Barrie would die from the injuries he sustained from the fatal crash. Silva, however, was not injured and apparently tried to leave the scene of the crash, reported CBS Los Angeles. His suspicious response after crashing the car that took his friend's life would leave many people with many questions.
The crash was said to have been caused by loss of control due to speeding.
Silva spent time in jail for the crash
Shutterstock
Police arrested Silva on suspicion of murder, and he ended up pleading no contest to a charge of gross vehicular manslaughter in July 2020. The following month Los Angeles county sentenced him to 364 days in jail, five years of formal probation, 250 hours of community service, and a suspended four-year prison sentence, per CBS Los Angeles. But he was released in October.
Since then Silva remained quiet — up until recently. Last month he broke his silence and talked about losing his friend and the pain he's caused, via TMZ (posted on YouTube). And naturally, many viewers had mixed reactions to his video. In his personal YouTube video titled "I Love You Corey," Silva disabled the comments and the likes and dislikes buttons. He mentions La Barrie's family and a letter they sent to the judge to reduce his sentence.
But TMZ also reported that the Ink Master contestant responded to a wrongful death lawsuit filed by La Barrie's parents by saying he was not responsible for his friend's death, though he also said the response was crafted by his insurance company and he'd had no opportunity to review it prior to filing.