Whatever Happened To WWE Diva Lita?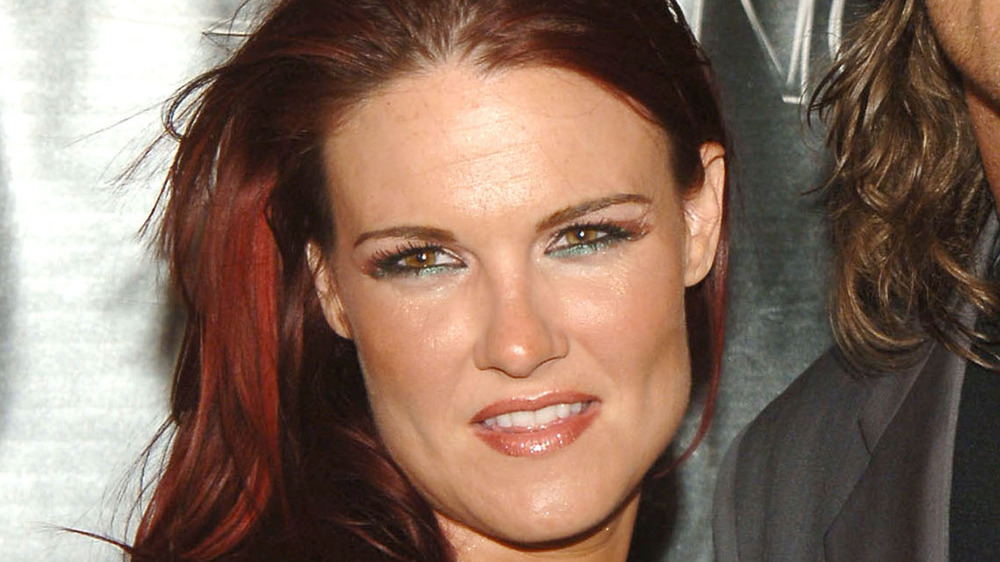 John Sciulli/Getty Images
WWE diva Lita was a red hot force to be reckoned with in the ring. According to her official WWE bio, she made her debut in the promotion in 2000, partnered with Essa Rios, but soon found her niche in a partnership with The Hardy Boyz. The subsequent Team Xtreme would dominate storylines for the next five years. Never shying away from using her sexuality to spark controversy in the ring, Lita went on to have high-profile, often scandalous love affairs with several superstar wrestlers, from Matt Hardy to Kane to Edge.
The four-time WWE Women's Champion retired from wrestling in 2006, after several injuries, including a broken neck, forced her to follow other pursuits. So where did her passions take her after she returned to the world, not as Lita, but as Amy Dumas? Let's take a look at the post-wrestling life of WWE diva Lita and see what she has been up to since retiring from the ring.
WWE diva Lita has been both rocking and spacing out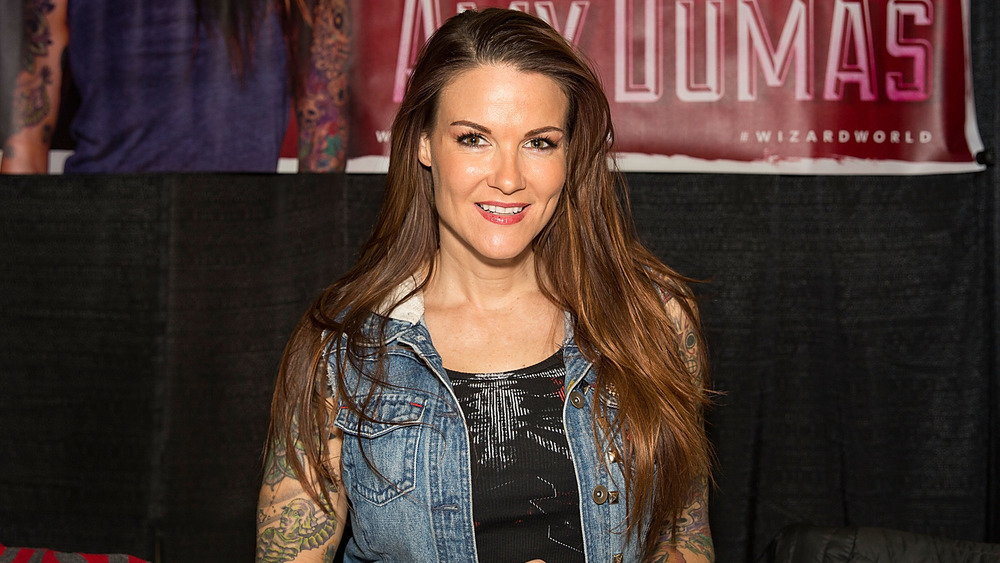 Rick Kern/Getty Images
Just because Lita left the ring doesn't mean she left the spotlight. She has years of experience entertaining people, so she combined that experience with her love of punk music and formed the band The Luchagors. According to Examiner Live, she created the band before retiring, then took it on tour in England in 2013. Unfortunately, she didn't find the same kind of success on stage as she did in the ring, but that may have been a problem of publicity. She didn't use any of her WWE clout to promote The Luchagors, opting instead for a DIY kind of tour that didn't go over too well. Saying she didn't want to feel "owned," she added, "I didn't want to transfer what I was doing to music from wrestling. I wanted it to be a completely different experience, or what's the point in changing?"
As LAD Bible reports, that same year she hosted a radio show called Amy's Dicordia on SFM TV, but it unfortunately suffered the same fate as The Luchagors. But she hasn't stopped trying. Her Fandom bio states that she began hosting a web program called The UFO Sho on ASY TV in 2018. The show features her visiting and getting to know the people and culture in places where UFO sightings have been reported. Lita was inducted into the WWE Hall of Fame in 2014.