The Stunning Net Worth Of Jordan Spieth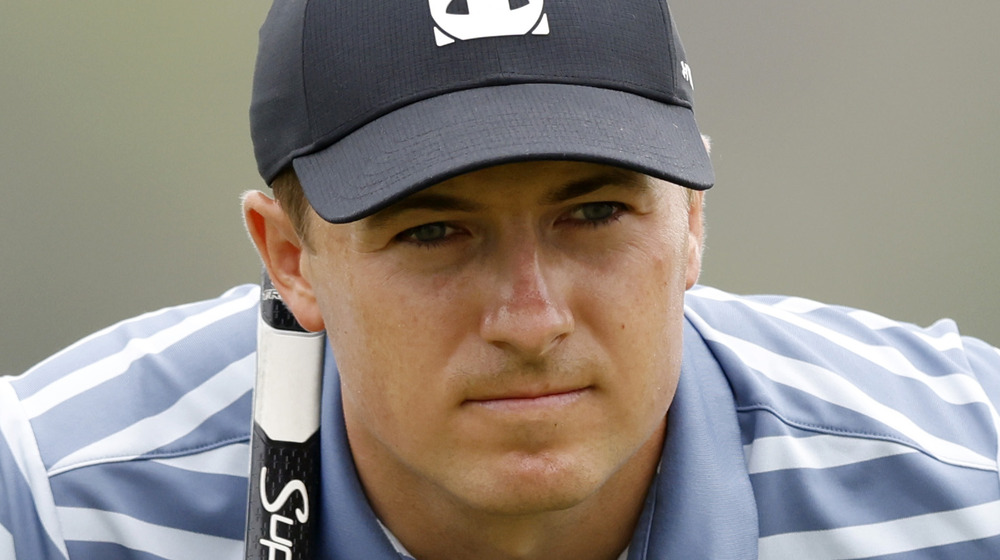 Michael Reaves/Getty Images
American golfer Jordan Spieth only has a 14-1 odds of capturing the 2021 Masters, which starts on April 8, according to CBS Sports. However, he does have a string of accomplishments to comfort him.
Besides winning the coveted Masters' green jacket and the U.S. Open in 2015 at age 21 as well as the British Open Championship in 2017 — obtaining a total of 11 PGA Tour victories so far — Spieth is among the top 20 highest-earning PGA golfers in history, according to Celebrity Net Worth.
He started playing golf at 4 years old, according to Britannica. He showed a lot of potential early on, winning the U.S. Junior Amateur tournament in 2009 and 2011 as well as becoming the No. 1 PGA Junior golfer at 17 years old. He was "the second golfer, after Tiger Woods, to win that event multiple times," per the encyclopedia.
During his first year at the University of Texas, he became a first-team All-American and won the 2012 NCAA tournament with the Longhorns. He decided to go pro during his sophomore year. In 2013, he won the John Deere Classic, joined the Presidents Cup squad, and was elected PGA Rookie of the Year, according to Sportscasting.
From a rookie to the Masters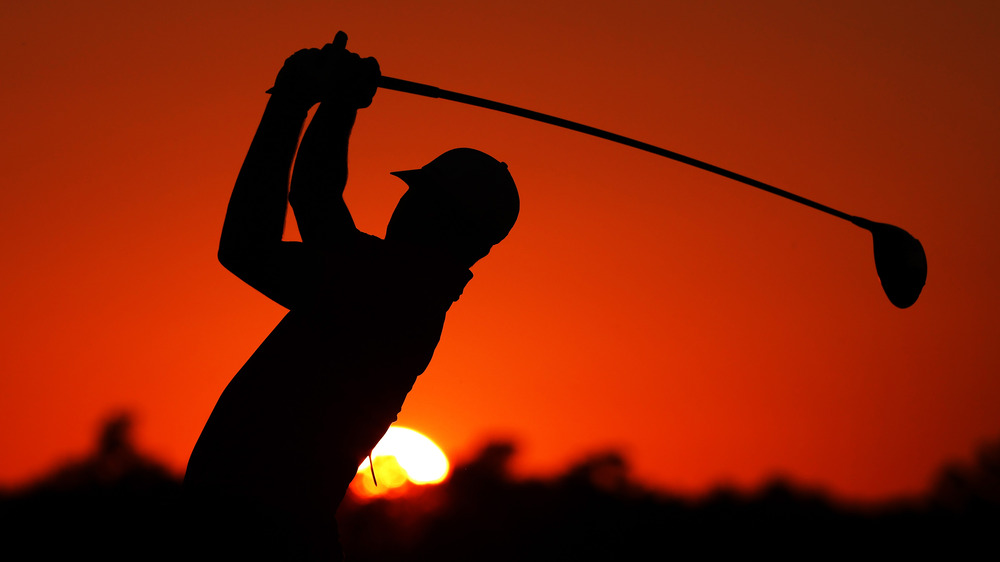 Jamie Squire/Getty Images
Then the banner year arrived. In 2015, he first claimed the Valspar Championship before winning the Masters, the U.S. Open, the John Deere Classic as well as the Tour Championship. His performance since then became lackluster. "After struggling down the stretch in 2017, Spieth went the entire 2018 campaign without winning a single event; he managed to repeat the unfortunate feat in 2019," wrote Sportscasting.
Still, Spieth wins with earning potential and Forbes calls him a "marketable star," noting his golf shoe deal with Under Armour and his Wheaties cereal box campaign — the fourth golfer to appear on it after Arnold Palmer, Jack Nicklaus, and Tiger Woods.
According to a 2019 article from Yahoo Finance, he makes about $40 million just from PGA winnings, plus he generates about $29 million more with endorsements. Jordan Spieth also has a net worth of $110 million, according to Celebrity Net Worth.
The 2021 Masters is April 8-11 at Augusta National Golf Club in Georgia. How will Spieth fare? The Masters' website points out that the 27-year-old recently "logged three top-four finishes in a stretch of four PGA Tour events at the start of 2021." So, anything is possible for the former No. 1 player in the Official World Golf Ranking.