This Is How Cheech And Chong Met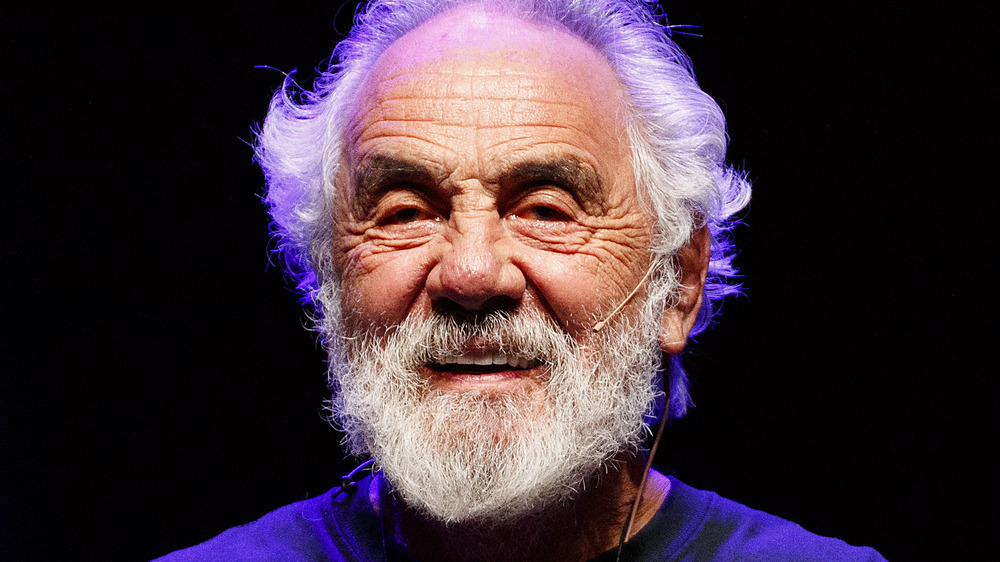 Andrew Chin/Getty Images
Cheech Marin and Tommy Chong, the comedic duo known for their love of weed and women, met in Vancouver, British Columbia, in the late 1960s at the most appropriate of places, a nightclub that was evolving into a comedy club that boasted topless women in some of their acts. 
The club belonged to Chong and his brother, Stan, with their parents being involved as well. Chong explained to Cannabis Culture that Stan had been operating the club as a topless joint while he'd been in the U.S. for a few years working as a Motown musician. However, near the end of that stint, Chong had an epiphany. 
He told Cannabis Culture, "One night in Chicago when we weren't playing a gig, I wandered into an improvisational comedy club called Second City and the experience changed my life."
Chong knew he wanted to get into comedy, so when he went back to Canada, he went to work transforming the club into a comedy venue. But rather than fire the girls working there, he decided to incorporate them into the comedy. 
"I didn't have the heart to fire the strippers when I took over, so when I turned the show into a comedy troupe known as 'City Works,' I put the girls in the skits," Chong said. "We had the only topless improvisational theater in Canada, and it was a total family affair."
It was in those early days of Chong getting into comedy that Cheech Marin walked into his life.
Cheech was delivering carpets when he met Chong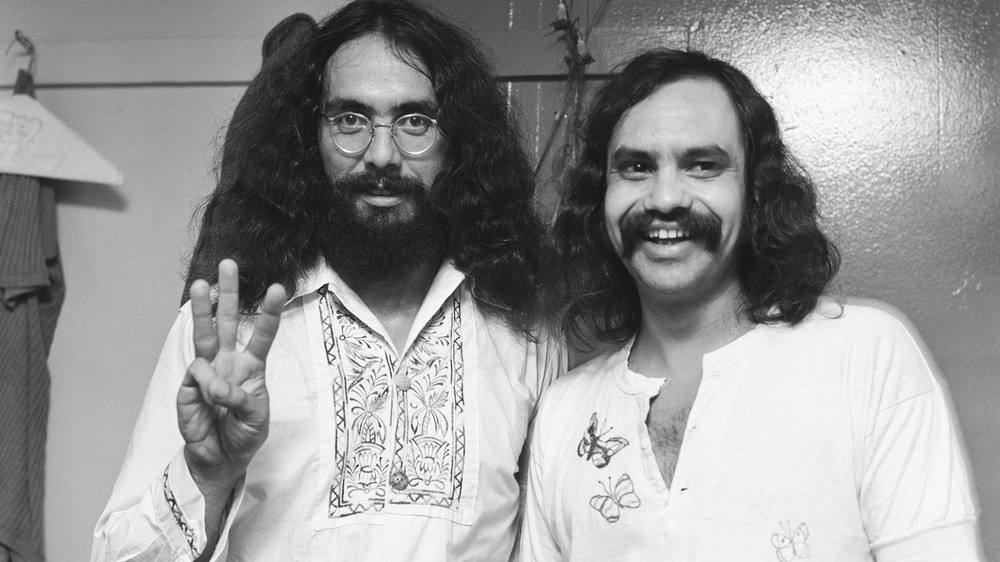 Michael Ochs Archives/Getty Images
Tommy Chong told Cannabis Culture, "One day, a Hispanic guy delivering carpets next door came into the club. He was fast and funny, and tired of laying carpets, so I offered him $5 a week more than he was getting laying rugs. His name was Cheech Marin, and he was now making $60 a week as a member of City Works."
Marin told a version of that story to Access Hollywood in 2017. He said when the met they were trying to figure each other out. 
On a Youtube clip of the interview Marin said, "I was looking at him, saying, 'What are you Mongolian biker?' You know, it was like weird because he was his half Chinese, half English, Irish, and Canadian with long hair — hippie — and like in those days he looked at me and he never seen a Chicano before. He was thinking the same thing."
Marin had experience as a singer, so with Chong's music background, the comedic duo approached comedy with music in mind, Marin told Access Hollywood. Cheech and Chong honed their comedy over the next several months. 
As their act progressed, Chong told Cannabis Culture, "I could see more and more a future in this kind of stand-up duo performance."   
Fifty years later, The Guardian would call Cheech and Chong "the most famous stoner comic partnership in history."