Details You Didn't Know About Bikini Kill's Song 'Rebel Girl'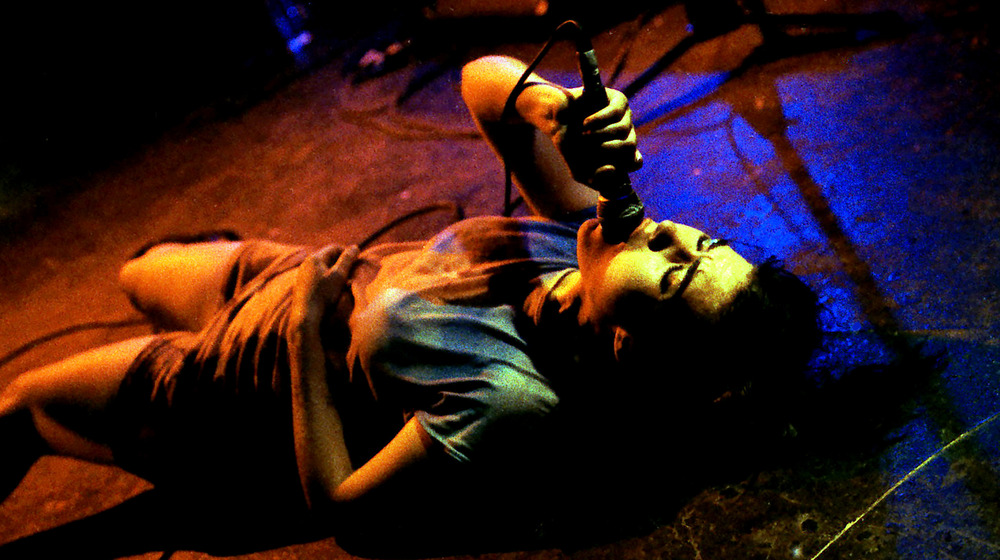 Lindsay Brice/Getty Images
"Rebel Girl," the feminist-punk anthem by nineties band Bikini Kill is one of those songs that still resonates. 
The song's lyrics tell a story of admiration, or a girl crush — those teen situations from a female point of view where you know of a cool girl and you just want to be besties. In the age of the #MeToo movement, or what some say is the fourth wave of feminism, the idea of looking up to a strong female and wanting to connect with them is still relevant. In fact, Miley Cyrus sang a cover of the song in a video that went viral back in February 2021. Meanwhile, the Netflix film Moxie, directed by Amy Poehler, heavily featured the song in its trailer. Needless to say, this song is just as resonant now as it's ever been.
And according to Bikini Kill front-woman Kathleen Hannah, she had a couple of girls she admired or had crushes on in mind when she wrote the "Rebel Girl," but says she doesn't feel like she can actually take credit for writing the 1993 song.
Rebel Girl "just kind of wrote itself"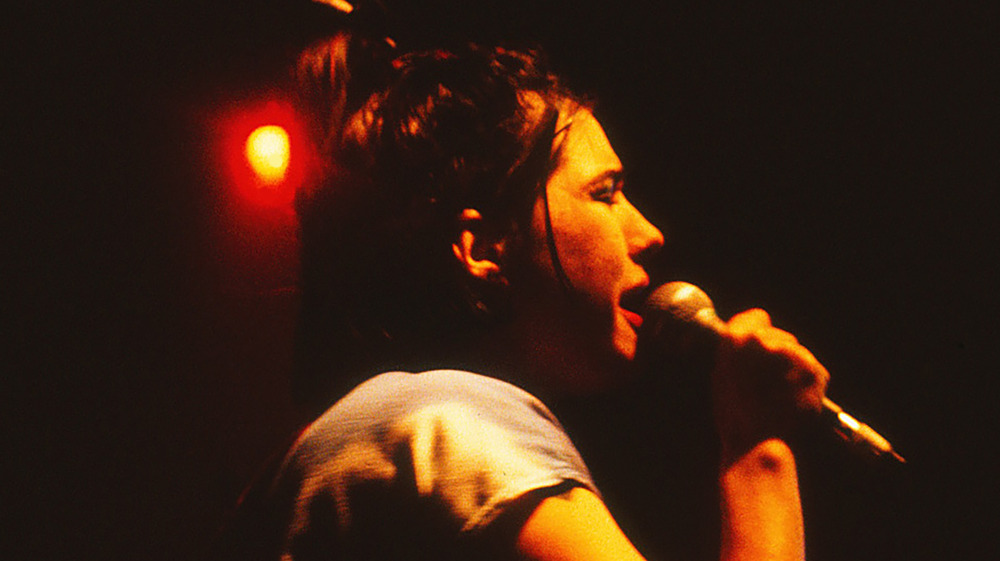 Lindsay Brice/Getty Images
Bikini Kill frontwoman Kathleen Hannah has an interesting explanation for the creation of "Rebel Girl," telling Yahoo News, "I feel like I didn't really write it. We were living in D.C. at the time and there was a lot of activism happening, and it just kind of learned itself. I feel like it's something that very much belongs to all of my punk friends who were hanging out at that time."
She said something similar to NPR, telling them that even though she and her bandmates weren't getting along at the time, there was so much inspiration from various women "it was really like I just stuck my hand up in the air and there it was. I don't really feel like I can take credit for writing it — I feel like it just kind of wrote itself."
And that's just the beginning of the interesting details that went into this iconic punk anthem's creation.
Joan Jett produced and played on the single "Rebel Girl"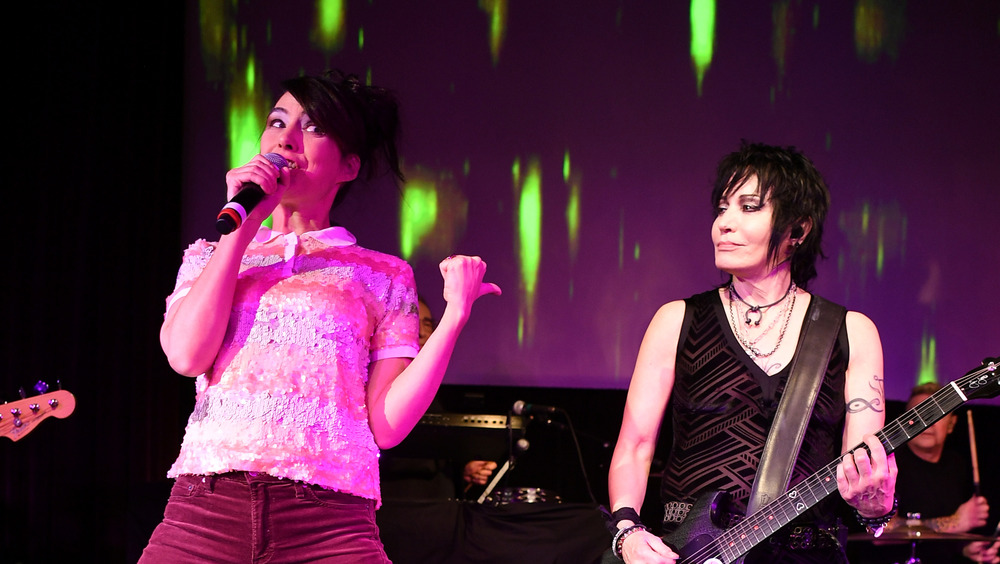 Dia Dipasupil/Getty Images
Even though Kathleen Hanna and her Bikini Kill bandmates were going through a rocky time, it was temporary. In fact, it was her bandmates that slipped a demo tape of "Rebel Girl" to rocker Joan Jett when they saw her backstage at a Fugazi show with the message, "For a good time, call Kathleen." And she did. 
Hanna said that when Jett called her she didn't believe it was even her. So she tested her by asking her to describe her hair. 
Hanna told Yahoo News, "If you're really Joan Jett, what does your haircut look like right now? And she goes, [raspy Joan voice] 'It's kind of a bastardized, disheveled bob.' And I was like, Oh, my God! You are Joan Jett!"
Joan worked with the band to produce the single version of song, and according to Polyvinyl Records, she also played second guitar behind Hanna's lead and sang back up vocals. There were two other recordings for separate albums before Jett got involved, but her version is the most widely played. 
Hanna told Yahoo News of Jett, "Her sense of what to do in the studio is absolutely inspiring. ... ["Rebel Girl"] is really one of the best things I've ever put out."
In 2019 Bikini Kill played their first shows in 22 years since their 1997 break-up. At the end of a performance in Brooklyn Jett showed up to play along to "Rebel Girl". According to Sterogum, "the crowd went off."