How Many Victims Did Bruce McArthur Really Have?
In January 2018, after months of suspicion and surveillance, Toronto police finally arrested Bruce McArthur, the man who, according to the Toronto Sun, would become known as the deadliest murderer in Toronto's history and the most prolific serial killer of LGBTQ victims in Canada. When the police arrested McArthur, they believed they had enough evidence to convict him of two murders, but they were also convinced that the arrest and an investigation would lead them to several more.
McArthur, a 66-year-old Ontario native, moved to Toronto to work as a landscaper in the late 1990s, a few years after informing his wife that he was gay. Soon after arriving in Toronto, McArthur would spend time in the city's gay district, The Village, frequenting bars and clubs, and taking note of the clientele. Before long, he lured his victims to his apartment under the guise of submissive sex, and what would start off as consensual acts often ended with him strangling them to their deaths.
The police determined that McArthur specifically targeted vulnerable individuals that he believed nobody would miss or who would be difficult to trace back to him, according to The New York Times. That included men who were immigrants, homeless, sex workers, and men who were married to women but were closeted. Nearly all of the men were in their 40s and 50s, most were of Middle Eastern or South Asian background, almost all had beards, and several frequented a leather bar called The Black Eagle.
Police expand their investigation into Bruce McArthur's victims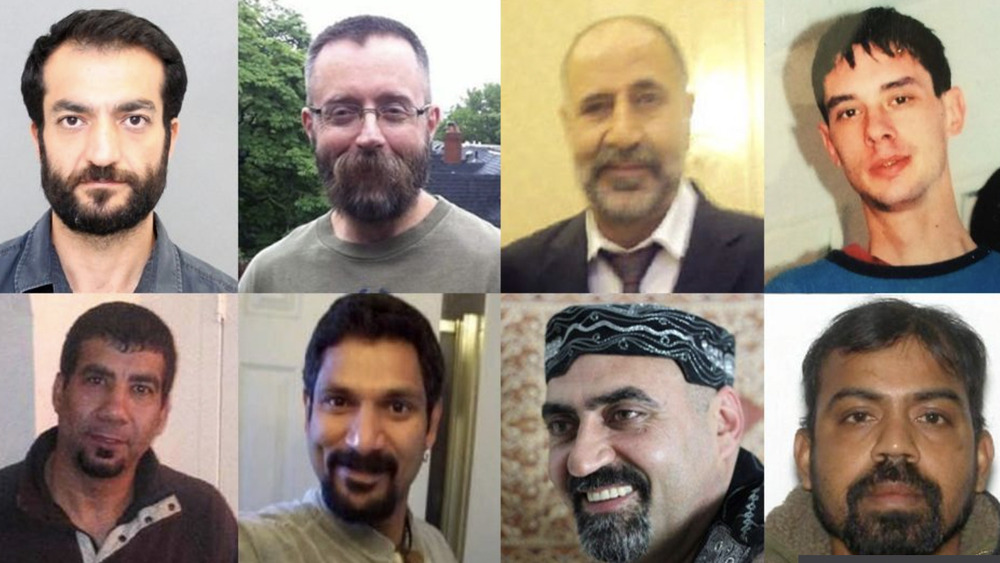 Toronto Police Department
Following McArthur's initial arrest in January 2018, police widened their investigation and began searching dozens of properties for evidence that would explain the disappearance of several men who had a connection with McArthur. Photographic evidence retrieved from McArthur's computers and USB drives showed how McArthur would stage the bodies of his victims for pictures after their deaths, The Guardian reported. And they found mementos he collected — jewelry, facial hair, and items of clothing — to remember his victims by. But by April, per Vanity Fair, authorities uncovered the most incriminating evidence when they found the remains of several men buried in large planters on the various properties of McArthur's friends and clients.
In the end, authorities charged McArthur with the murders of eight men: Selim Esen, Abdulbasir Faizi, Majeed Kayhan, Andrew Kinsman, Kirushna Kanagaratnam, Dean Lisowick, Soroush Mahmudi, Skandaraj Navaratnam, and Abdulbasir Faizi. On January 29, 2019, McArthur pleaded guilty to each of the eight first-degree murder charges against him, ending the need for a trial. A little more than a week later, McArthur was sentenced to life in prison with no chance of parole for 25 years. At the sentencing hearing, Ontario Superior Court Justice John McMahon could not get past his own incredulity of the case, the National Post notes, saying at one point, "The ability to decapitate and dismember his victims, and to do it repeatedly, is pure evil."
Catching a Serial Killer: Bruce McArthur debuts April 11 on Oxygen and the NBC App.