The Truth About George Michael's Scary Car Crashes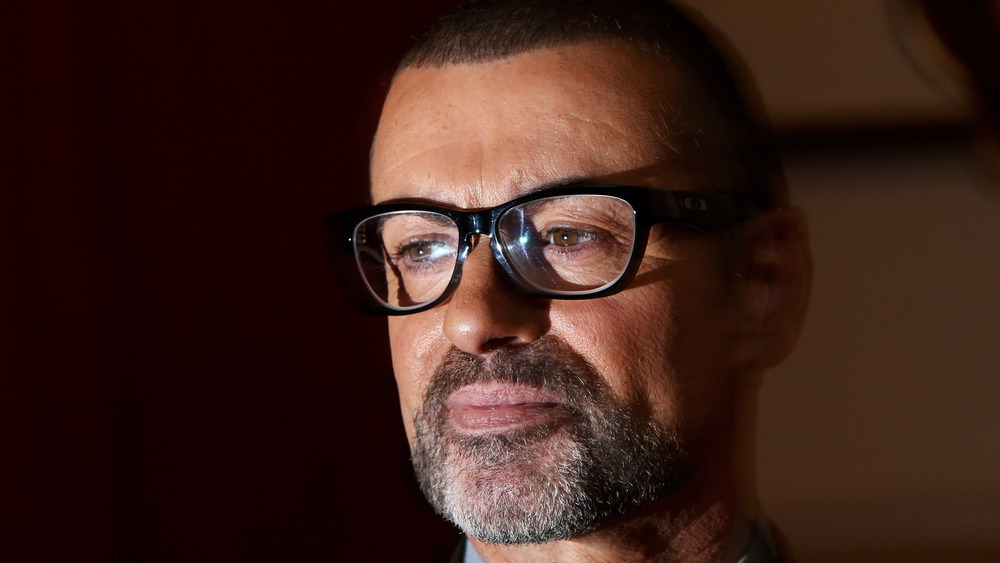 Dave J Hogan/Getty Images
It isn't easy to follow up a tremendously popular musical duo with a successful solo career, but George Michael managed it. He was as much of a star by himself as he was alongside Andrew Ridgeley in Wham!. As always, though, fame is a double-edged sword, and his celebrity went hand in hand with his notoriety.
Michael ruffled some very famous feathers in his career (his seeming love-hate relationship with one Elton John is testament to that), and he had an incredibly challenging life. With a childhood lacking affection and support at home, he was surely unprepared for the attention that would be lavished on him as a pop star. In his later years, he became embroiled in legal troubles, including a series of road accidents he was involved in. Drink, drugs, and automobiles are a potentially deadly combination. Needless to say, these incidents drew great media attention and contributed to Michael's controversial legacy. 
Driving under the influence
Michael Putland/Getty Images
Michael would continue to indulge his self-destructive lifestyle until his death, aged just 53, GQ reports, lamenting that he was "too young to die and too old to be caning it." On several well-publicized occasions, his lifestyle choices caused incidents while driving.
In February 2006, Metro reports, he was discovered in London semi-conscious behind the wheel. He was arrested for possessing Class C drugs, but faced no charges. That April, per TMZ, he collided with three cars in London, which were mercifully unoccupied and parked. He later told Michael Parkinson (via BBC): "I... tried to manoeuvre out and hit the car in front of me ... I didn't know that it hit the car in front of it, and hit the car in front of that."
In May 2007, he was forbidden to drive for two years after pleading guilty to driving under the influence of drugs. In 2010, Michael crashed into a Snappy Snaps store in London (per NME). Found in possession of marijuana and given a two-month sentence in Highpoint Prison, he escaped largely unscathed.
His most incredible accident occurred in May 2013. While driving at 70 mph on the M1 motorway, the Huffington Post reports, he fell from his car while trying to secure the passenger door, lying prone on the road until the ambulance arrived. He received treatment for his bleeding head, but again, no lasting harm was done. Perhaps Michael's life was as charmed as it was tragic.