Here's Why Prince Philip Never Became Prince Consort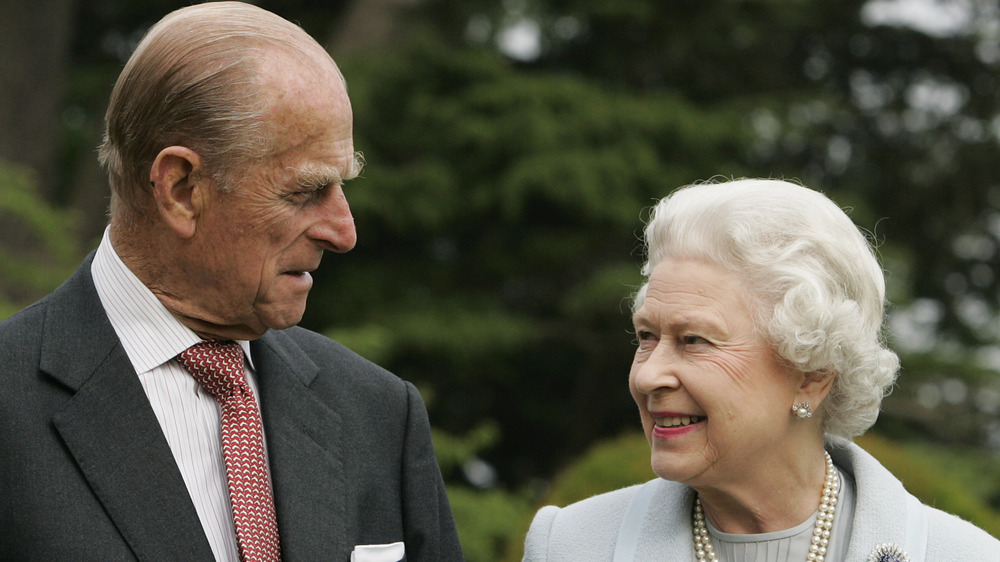 Tim Graham/Getty Images
On the occasion of Prince Philip's death at the age of 99, much ink has been spilled already to answer the question, "Why wasn't Prince Philip a king?" After all, he was Queen Elizabeth's husband. Time magazine was among the many U.S. publications that addressed the question, and the Independent in the U.K. tackled it, too.
Basically, the royal rule in Britain is that the title of king should be reserved for men who inherit the throne and have actual authority. That said, Britain is okay with calling the wives of kings "queen consorts," even though they wield no real power. So, ever since the days of Queen Victoria and Prince Albert, more than 150 years ago, the husband of the reigning queen has been known as "prince consort" — at least, according to explanations found in Time, the Independent, and elsewhere after Prince Philip's death. But the truth is, Prince Philip never took the title of prince consort. He was always called just "prince." He also was given the titles of Duke of Edinburgh, Earl of Merioneth, and Baron Greenwich, according to a U.K. Parliament record from 1948. Just don't call Philip "prince consort."
Prince Philip's exact title was the subject of delicate, top-secret deliberations
Shutterstock
If Prince Albert got the title of prince consort in 1857 (via Harper's Bazaar), why didn't Queen Elizabeth follow that tradition and confer the same title on her husband Philip? You don't always want to go to Quora to find reliable answers to your questions, but in this case a person who most definitely did their royal research hopped on the question-and-answer website to explain exactly how Prince Philip got his titles. The answer to the prince consort question was posted on Quora by Rob Cover, a media professor and a researcher of contemporary culture at RMIT University in Melbourne, Australia.
The professor unearthed royal correspondence from the first years of Queen Elizabeth's reign. It turns out the exact title Philip was to receive was the topic of delicate, top-secret deliberations among the queen and a number of other officials (via Heraldica.org). The queen is described more than once in these correspondences as the "Fount of Honor," meaning she could bestow whatever title she wanted on her husband, or anyone else, for that matter.
Simply put, Queen Elizabeth didn't like the title "prince consort." She preferred "prince of the commonwealth," but certain members of said commonwealth, specifically South Africa and Canada, weren't keen on the title. So Queen Elizabeth announced Philip's official title, on February 22, 1957 (via Town & Country): "Prince of the United Kingdom of Great Britain and Northern Ireland, Whitehall."