The Tragic Death Of Billie Holiday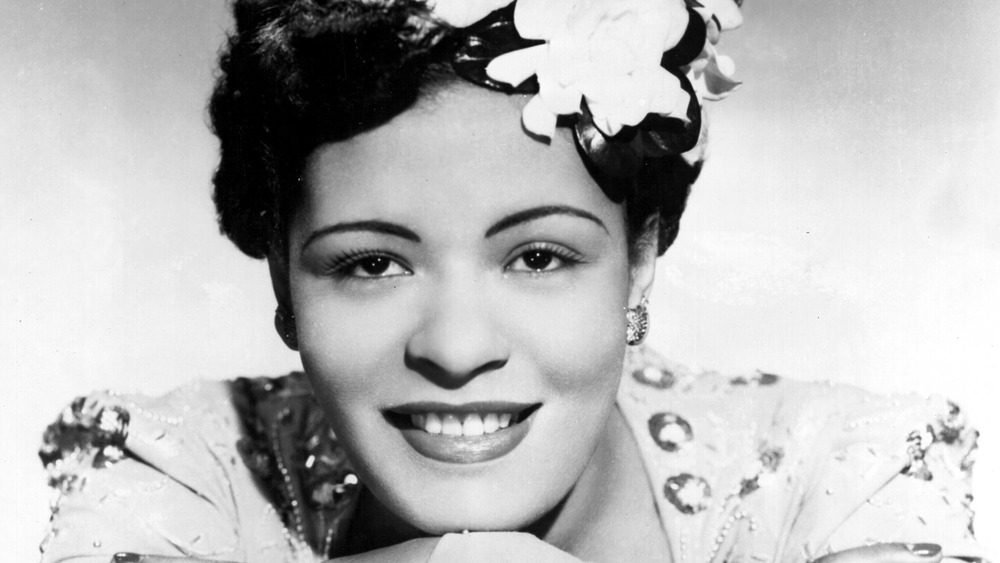 Michael Ochs Archives/Getty Images
Billy Holiday is likely the most celebrated female jazz singer in American history, yet substance abuse and addiction would plague her until her death at only 44 years old.
Born to teenage parents and named Eleanora Fagan on April 7, 1915, Holiday grew up poor and suffered a rape at just 10 years old by a neighbor, according to Legacy. After moving to New York with her mother in the late 1920s, she endured another sexual assault at 14. Her father was often out of the picture, himself a jazz musician.
According to Jazzwise, as a young teen Holiday started drinking and smoking marijuana, which would be the start of a lifetime of running from her "personal demons" and toward "the pursuit of pleasure."
Needing money in those teen years, Holiday turned to sex work in Harlem for a period of time before she started singing in jazz clubs at the age of 18, Biography reported. Her big break came when producer John Hammond discovered her singing in one of those clubs. Hammond helped her get recording work and her career started to take off. Holiday had a top 10 hit with a song called "Riffin' the Scotch" in 1934, and the 1930s continued to be a time of career growth for the singer. But as her star rose, so did her reliance on alcohol, and eventually she moved on to harder drugs.
Billie Holiday's first husband introduced her to opium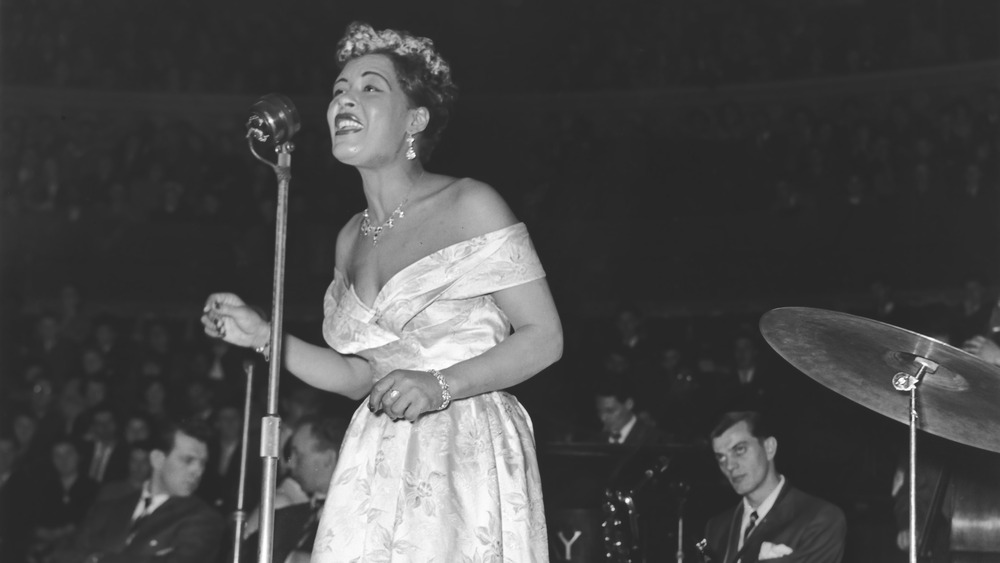 V&a Images/Getty Images
It was her first husband, trombonist Jimmy Monroe, who introduced Holiday to Opium in 1941, according to Jazzwise. A couple of years later — around 1943 — her opium habit evolved into a heroin addiction when the war caused opium shortages and heroin took its place on the market.
She continued to play and record music, with much of her money going to support her drug habit and that of her husband. The couple divorced, but Holiday kept her addiction. Johann Hari, author of Chasing the Scream: The First and Last Days of the War on Drugs, told WNYC Studios, "... She had a heroin addiction because she'd been chronically raped as a child and she was trying to deal with the grief and the pain of that. And also, she was resisting white supremacy."
Holiday tried rehab to kick her habit, but it didn't work, and besides having a metaphorical monkey on her back, Holiday also had the Chief of the US Federal Bureau of Narcotics, Mr. Harry J. Anslinger, gunning for her, due to a personal vendetta against Holiday. In 1947 she was arrested on drug charges and spent 10 months in federal prison, Legacy reported.
Anslinger was a known racist, according to what Hari told WNYC, and considered Holiday a threat, especially in regards to her bringing attention to the horrors of lynching black men in her song "Strange Fruit" (the lyrics are at Songfacts), which Anslinger wanted to prohibit Holiday from singing. But the jazz singer refused to cower. 
Billie Holiday was arrested on her death bed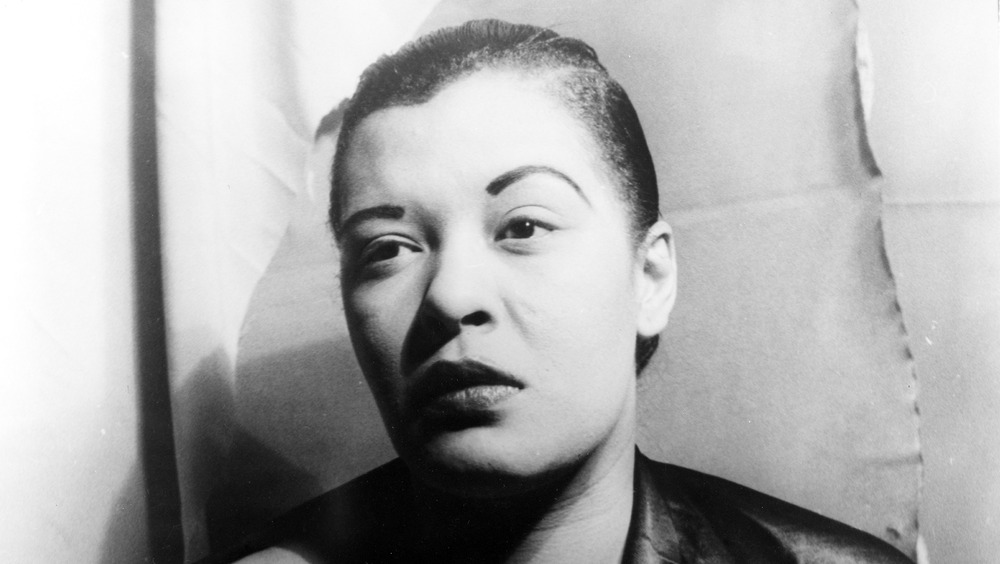 Donaldson Collection/Getty Images
Over the next decade, Holiday continued drinking heavily, smoking, and abusing heroin. And she kept singing "Strange Fruit" (posted on YouTube).
In 1959 she collapsed in Manhattan and was taken to the hospital where, according to Hari, Holiday told a friend she thought the Feds — who never stopped hounding her over her drug use, in an effort to silence her — were going to kill her at the hospital. Hari told WNYC, "She's diagnosed with very advanced liver cancer and she starts to go into heroin withdrawal. So she's given methadone and she starts to recover. And then Anslinger's men cut it off."
Per Legacy, Holiday was arrested in her hospital bed by the Federal Bureau of Narcotics, who said they found heroin in her room. She was fingerprinted, interrogated, and had a booking photo taken in her hospital bed with no attorney present, according to what Hari told WNYC. The bureau put a guard outside of her room and took the flowers and letters fans and friends had sent, and even took her record player, according to Legacy. 
Shortly after that arrest, Billie Holiday died on July 17, 1959, the result of "alcohol- and drug-related complications," according to Biography.