The Surprising Person Who Reconnected Sammy Hagar With Eddie Van Halen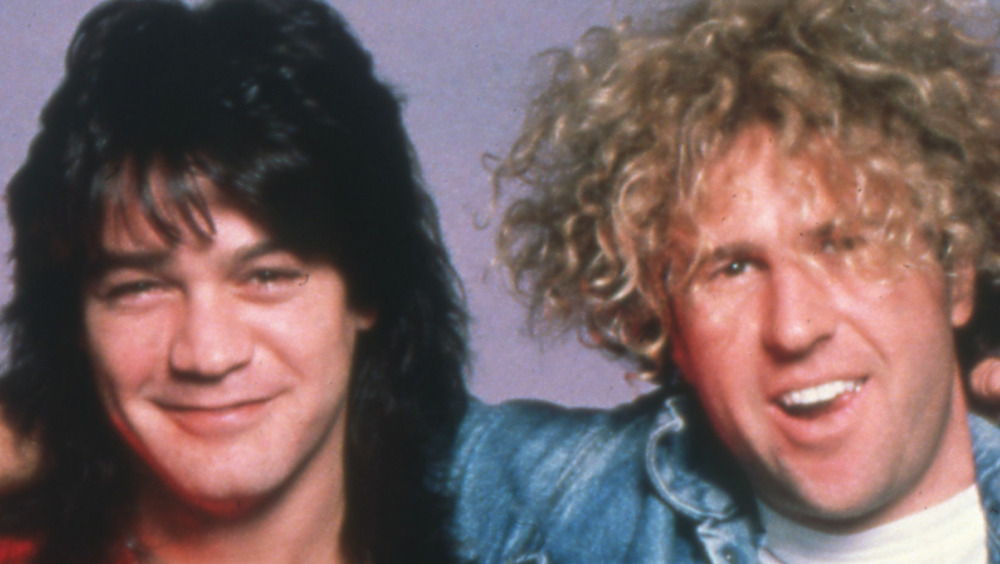 Icon And Image/Getty Images
Prior to Eddie Van Halen's death on October 6, 2020, his feud with Sammy Hagar was one of the longer-running beefs in rock music. As far as most fans knew, both men hated each other's guts for the better part of the last 25 years, with Hagar departing Van Halen in 1996 after the contentious recording sessions that yielded the band's 1995 album, Balance. In 2004, the "Red Rocker" returned as the band's lead vocalist, but was gone once again after a troublesome tour, during which Eddie's drinking problem alienated him from Hagar (and soon-to-be-former bassist Michael Anthony) and led to some substandard performances onstage, per Rolling Stone.
After Hagar left Van Halen for the second and final time, it seemed that he and Eddie would never get to bury the hatchet, but that was just what they did shortly before the iconic guitarist's death from cancer on October 6, 2020. It was a very quiet reconciliation, and it was thanks to one person that these two great musicians rekindled their friendship before it was too late. That individual who brought them back together was not Eddie's older brother, drummer Alex Van Halen, nor was it his son, bassist Wolfgang Van Halen. In fact, it wasn't even a musician at all, but rather another famous person from a different field of entertainment.
George Lopez helped Sammy Hagar and Eddie Van Halen rebuild their friendship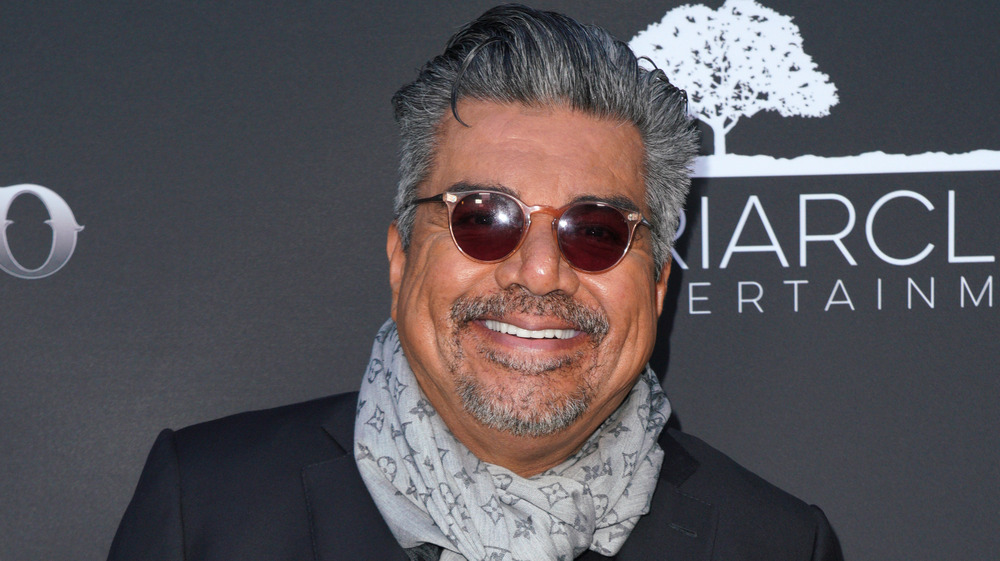 Jc Olivera/Getty Images
In a December 2020 interview with Variety, Hagar looked back on how he was able to get back in touch with Eddie Van Halen a few months before Eddie died. Hagar explained to the publication that he regretted the fact that he and Van Halen had continued to be at odds with each other, even as the guitarist was very ill from his battle with the disease. He tried getting in touch with Eddie through several people — his brother, Alex; his manager; his friends — but after several unsuccessful tries, it was actor/comedian George Lopez who helped the ex-bandmates reconnect after years of estrangement.
"George is a dear friend and he was Eddie's friend and he said, 'Sammy, Eddie's in bad shape, he loves you brother, you need to reach out.' I said, 'Give me his f****** number and I'll make sure I call him,'" Hagar recalled.
At first, things were awkward after Lopez gave Van Halen's number to Hagar, but when the singer told the axeman that he loved him, that was enough to break the ice and renew their friendship. However, both men decided to keep their reconciliation private, as Hagar told Howard Stern on October 7, 2020 (via Loudwire). This was because they didn't want rumors to swirl regarding a potential reunion of the "Van Hagar" lineup of Van Halen that had no actual chance of happening, and also because Eddie didn't want people to know about his progressively worsening health.