CM Punk's Net Worth May Surprise You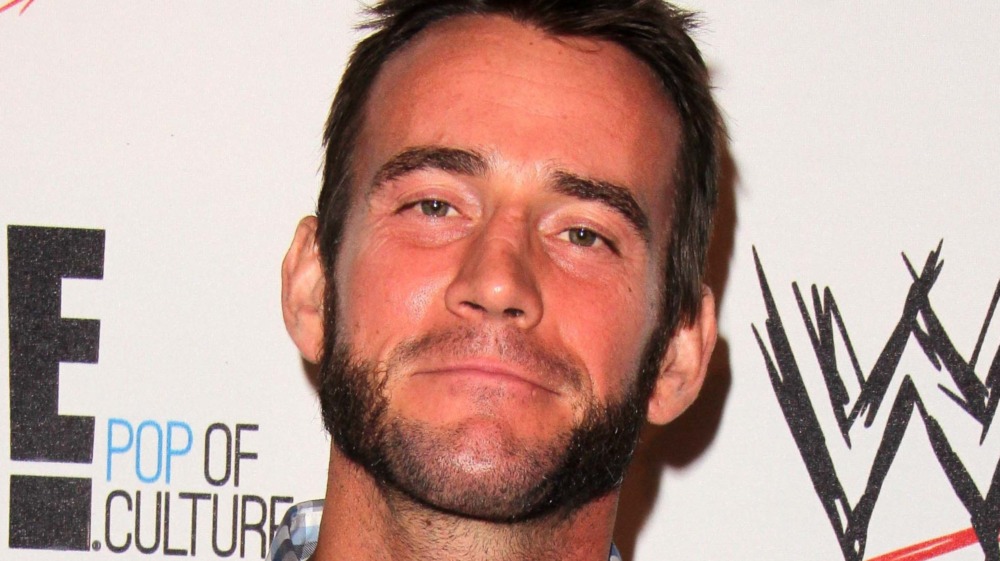 Shutterstock
CM Punk's career in the WWE may have been short-lived compared to other wrestlers', but he definitely made the best of his time in the promotion. With the outspoken and outrageous "Rowdy" Roddy Piper as his childhood hero, Punk carried on his idol's obstreperous legacy. According to his official WWE bio, his tattooed and pierced exterior could be deceiving, as he was a much more eloquent wrestler than his appearance let on. He turned his actual lifestyle into his in-ring gimmick, becoming known as the badass straight edge wrestler who didn't need drugs or alcohol to define himself, become a wresting champ several times over, or even relate to the opposite sex (he married former WWE diva AJ Lee in 2014).
That was also the year that CM Punk said goodbye to professional wrestling for good (he'd tried to break up with the promotion in 2011 after a spat with Vince McMahon, but a sweet contract brought him back after a few months). But Punk wasn't through with combat sports just yet. After leaving the WWE, Punk took his tattooed guns to the UFC, where he's been an MMA fighter ever since. So how handsomely does such a career pay off? Let's take a look into CM Punk's net worth and see.
CM Punk isn't the richest wrestler, but he's got nothing to complain about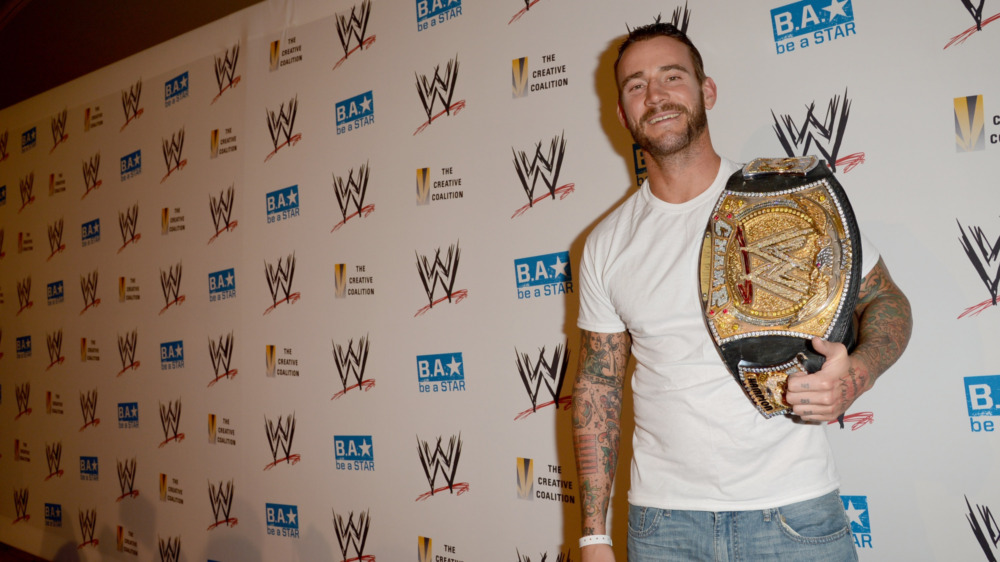 Jason Merritt/term/Getty Images
During his time in the WWE, CM Punk became a three-time WWE World Heavyweight champ, a two-time WWE champ, and grabbed himself the ECW, WWE Intercontinental, and World Tag Team Championships for good measure. He also boasted the longest-running championship streak in the modern era, and the sixth-longest all-time, after he held the WWE Championship belt for 434 days. According to Celebrity Net Worth, all this winning has led to his current net worth of $8 million.
That number might be surprising to you, considering Punk's raucous popularity while he competed in the squared circle. It's nowhere near the nest eggs of other stars the promotion has pumped out over the years. For example, The Undertaker is worth more than twice that with $17 million. Brock Lesnar's net worth tops out around $25 million. And John Cena is actually worth as much as $60 million. Still, none of those compare to the most electrifying entertainer that the WWE has ever produced. Celebrity Net Worth calculates Dwayne "The Rock" Johnson's fortune to be a whopping $400 million.