The Tragic Death Of Prince George, Duke Of Kent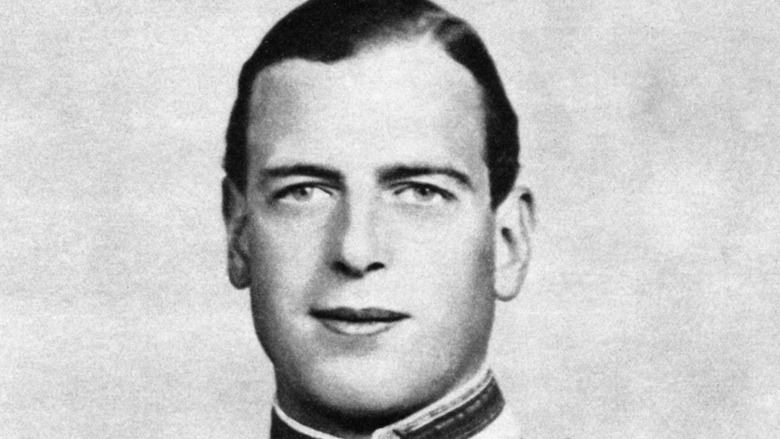 Print Collector/Getty Images
Prince George, Duke of Kent died in a plane crash on what should've been an uneventful flight from England to Iceland on August 25, 1942, when he was just 39 years old. However, since all documentation of the crash long since disappeared, according to The Rake, mystery and conspiracies have shrouded the death of the royal husband and father of three who led a colorful and secretly scandalous life. 
Prince George was one of six children of King George V and Mary of Teck. His siblings included Prince Edward VIII, who abdicated the throne to marry a twice-divorced American woman named Wallis Simpson, and King George VI, who became King in Edward's stead. King George VI was Queen Elizabeth II's father. To simplify, Prince George, Duke of Kent, was Queen Elizabeth's II's uncle.
According to Herald Extra, Prince George was considered a womanizer who was also bi-sexual, with a rotating cast of lovers from both genders. The press at that time, however, did not publicize those kinds of royal indiscretions. The Rake reported Prince George had multiple illegitimate children and he dealt with drug problems, including addictions to morphine and cocaine. 
When he finally settled down and married his second cousin, Princess Marina of Greece and Denmark, in 1934, he was rumored to have continued his dalliances with both men and women, to the dismay of his royal parents, the King and Queen of England.
The circumstances of the plane crash are still a mystery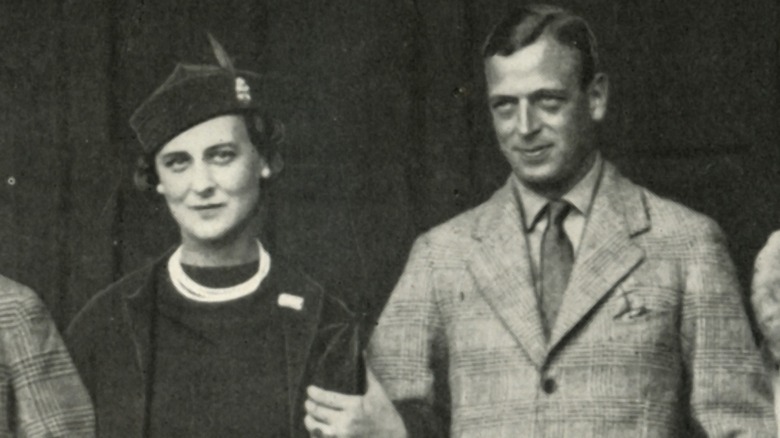 Print Collector/Getty Images
According to Military History, as part of his role as an Air Commodore in the Welfare Section of the Royal Air Force Inspector General's Staff, the prince was slated to fly to Iceland to visit members of the RAF who were stationed there. He would provide moral support and drum up some good press. 
The 15-man crew flew on a RAF S.25 Short Sunderland Mark III flying boat. According to Military History, that type of plane was great in many ways, but where it lacked was that "it was severely underpowered for its size," meaning it worked best when flying over water versus land. For that reason, the course to Iceland was set to fly over the ocean for most of the trip. Yet for reasons that will probably never be known, due to lack of existing documentation, the pilot went off course toward land, which was against standing orders. One unconfirmed theory is that Prince George took the helm in order to "fly over his cousin's lodge at Langwell Estate, Berridale," per Military History.
After only 32 minutes in the air, the plane crashed into the highest hillside in Scotland, Eagle's Rock, per Undiscovered Scotland and Military History. 
Although Prince George, Duke of Kent and most of the other men on board were killed, one survived the crash: the rear gunner, Andrew Jack. He was badly burned and in shock for about 24 hours until a local girl found him, according to Undiscovered Scotland and Military History.