Why The Royals Always Travel With Their Own Blood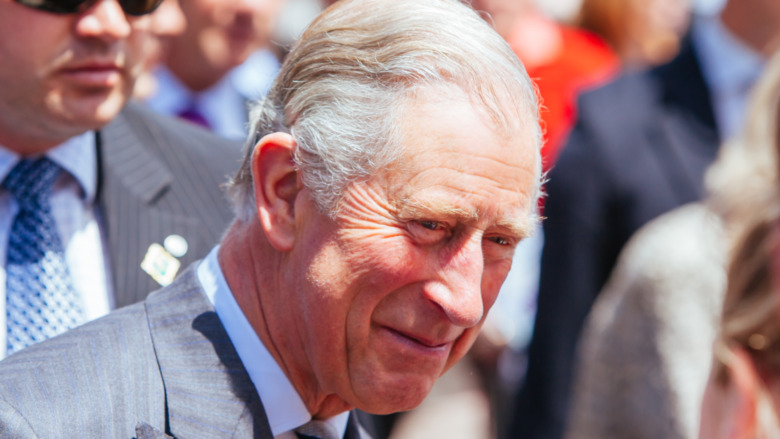 Shutterstock
The British royal family has numerous rules, traditions, and regulations that run their day-to-day lives, and their medical care is just one of the many areas that require unique provisions. As reported by Australia's Who magazine, Duncan Larcombe, former editor at Great Britain's tabloid The Sun, told the podcast The Royal Box that when Queen Elizabeth II, Prince Charles (pictured above, who is second in line to the throne), and Prince William (who is third in line, just behind his father), they need to go a little further than packing the usual aspirin or anti-nausea medicine.
In order to preserve the line of succession, "they'll have the royal physician with them, with a bag full of their own blood, just in case something happens," explained Larcombe. If Elizabeth, Charles, or William were to suddenly need a blood transfusion, they would be able to receive one immediately, and as they'd be transfused with their own blood, the issue of making sure the right blood type was available isn't a concern.
The many rules of traveling as a royal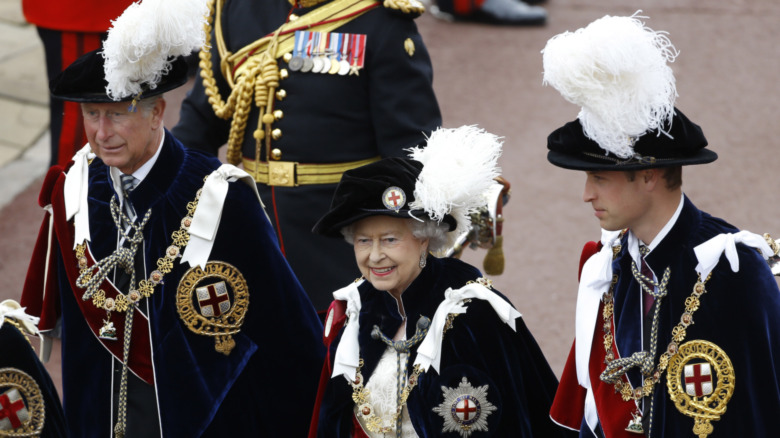 Wpa Pool/Getty Images
Traveling with a bag of their own blood is just one of the many precautions the British royals need to take when traveling, and they do a lot of traveling. Per Yahoo! Finance, between 2015 and 2020, the royal family flew 545,161 files over 92 international business trips, costing the equivalent of $9 million, and that doesn't count travel within the United Kingdom or personal travel for vacations.
Prince Charles is the busiest traveler, having racked up 120,213 miles over 25 business trips. Two heirs are forbidden from traveling together, again as a safety precaution. According to Hello magazine, Prince William asked Queen Elizabeth for permission to bend this rule when his son Prince George was nine months old so he could accompany his parents on a tour of Australia and New Zealand and it was granted. William and Kate have gone on to travel with their children a few other times, breaking royal protocol.
In addition to bags of blood, the royal family must also always pack an all-black outfit in case a family member dies while they are touring. This rule reportedly dates back to the early 1950s, when Elizabeth was traveling in Kenya when her father, King George VI, unexpectedly died. When she returned to London, she had to wait in the airplane for someone to bring her an appropriate mourning outfit to wear in her first public appearance as the Queen.