The Mysterious Death Of MMA Fighter Tyrone Mims
Tyrone Mims was a mixed martial arts fighter who died suddenly after an amateur bout in Mount Pleasant, South Carolina, in 2012. Several years later, what exactly caused the 30-year-old athlete to become unresponsive and die after the fight is still a mystery. 
Charleston County Coroner Rae Wooten told MMA Junkie that even after a full autopsy, toxicology, and genetic testing, they still never found anything specific that caused the fighter's sudden death. 
"There's just nothing here that explains his death," Wooten said. "It's also important to note that based on what I've seen, I don't know anything that might have been predictive of his death. Granted, I only get to look at the side I get to look at, which is post-mortem. But it's my understanding that he was in good health, and he was well-screened."
According to KLTV, Mims, who went by the nickname "Teesta," came in hot that night to his first sanctioned MMA fight with Blake Poore, dominating his opponent in the first round. In the second round there was a change. KLTV described that Mims "went limp and stopped protecting himself." 
He lost the fight after succumbing to a total knock out, MMA Junkie reported.
Tyrone Mims was joking around before his final fight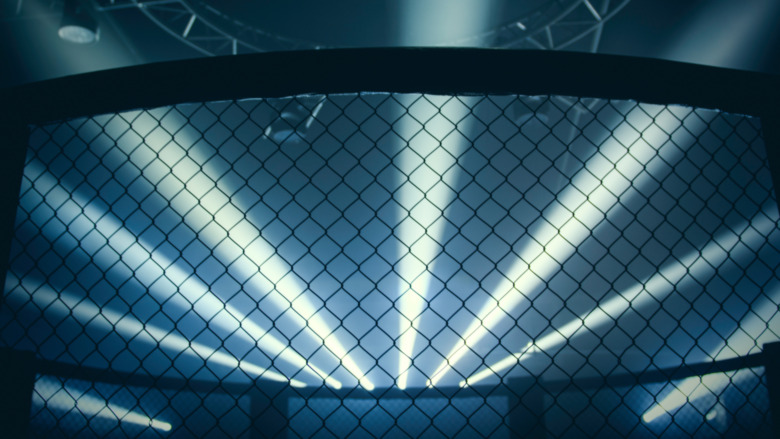 Shutterstock
According to KLTV, Tyrone Mims told emergency personnel after the fight that he was fine, but shortly thereafter he started losing consciousness. Back in the locker room, he said he was having chest pains, the Augusta Chronicle reported. 
Mims was taken to the Medical University of South Carolina where he was ultimately pronounced dead shortly after the match. 
Teesta had seemed the picture of health before the fight. The Augusta Chronicle reported he was joking and smiling before the bout. He passed the pre-fight physical and team physician Jeffrey Broder even described Mims as the "perfect specimen," per the Augusta Chronicle. "The guy was in great shape. There wasn't one sign of any problem he would've had."
"We spent a lot of time trying to overturn every stone in this, but we could not find an explanation," Wooten told the Post and Courier.
To add to the tragedy of the mysterious death, Tyrone Mims left behind five children ages 4 to 12, according to the Augusta Chronicle.