The Real Reason Les McKeown Left The Bay City Rollers
Photoshot/Getty Images
Scottish pop singer Les McKeown, best known for his stint as the lead singer in the plaid-clad 1970s bubblegum boy band the Bay City Rollers, died at his home on April 20, 2021, per CNN. He was 65 years old. His family announced the sad news on April 22 via McKeown's Twitter account, writing, "It is with profound sadness that we announce the death of our beloved husband and father Leslie Richard McKeown." 
Les McKeown was born to Irish parents in Edinburgh, Scotland on November 12, 1955. He joined the Bay City Rollers in 1975, as reported by The Guardian, replacing their first lead singer, Nobby Clarke. "Rollermania" quickly swept the world, particularly the United Kingdom. According to the "Guinness Rockpedia," in 1974 they had nine Top 10 hit songs in the UK. Their popularity carried over to the rest of the world as well. They were beloved in Australia and Japan, and in the United States, they had six Top 40 singles, including "Saturday Night," which topped the Billboard Hot 100 on January 3, 1976 (posted on YouTube).
According to The Guardian, "when the Rollers failed, they failed like no one else." After their meteoric rise, they had an equally dramatic fall, suddenly considered "twee and trite, yesterday's teen icons." In 1975, McKeown was driving in Edinburgh when he accidentally hit a 76-year-old woman and killed her. He was reportedly "never the same again."
A children's television show broke up the band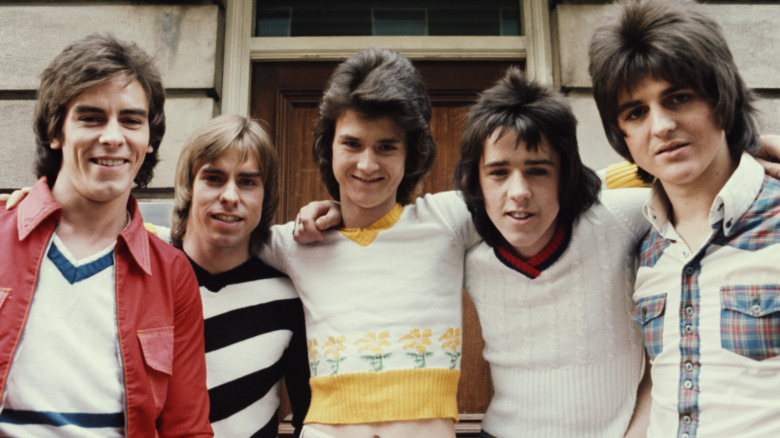 Michael Putland/Getty Images
When the Bay City Rollers (above) relocated to Los Angeles, California, in 1977, per The Guardian, McKeown was apparently "more interested in taking cocaine with his rock'n'roll heroes such as Led Zeppelin's John Bonham and the Who's Keith Moon than playing with the Rollers." In 1978, McKeown was unhappy with the band's plan to make an American television show for children and told the band they should all quit. Their response, said McKeown, was "F*** you, you're fired." In the end he and the band mutually agreed to part ways.
When asked about the happiest time in his life by the Guardian reporter, McKeown mentioned that he'd been signed as a solo artist to a Japanese label right after leaving the Rollers, but then answered, "My happiest days are here and in the future."
After years of struggling with drug and alcohol abuse, McKeown went to rehab in 2008 to treat his addictions and "underwent therapy and learned how to change his attitude toward the early-life accomplishments that had seemed to shadow him," according to The Canadian Press, posted at City News 1130. He put together and toured with a band known as Les McKeown's Bay City Rollers off and on starting in 2013 and reunited with the original band members in 2015 for a reunion tour. As reported by Metro, he was hoping to get back to performing live again. He is survived by his wife, Keiko, and son, Jubei.