Bryan Adams Wrote KISS' War Machine. Here's How It Happened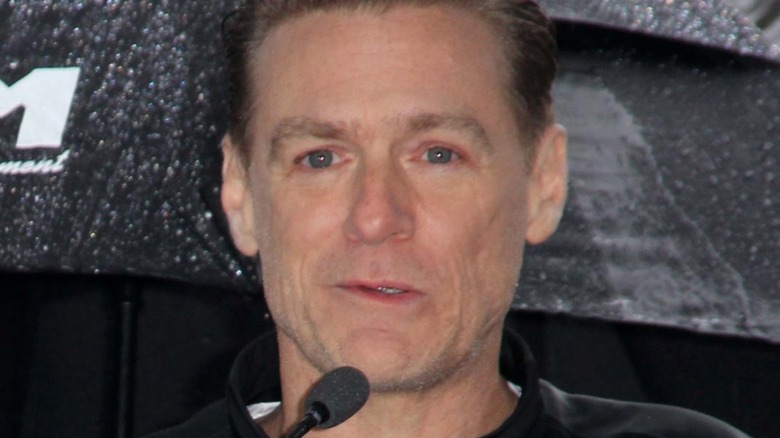 Shutterstock
When it comes to the rock 'n' rock history, it's unlikely that most people would think to pair up Canadian soft rocker Bryan Adams with New York's infamous fire-breathing, blood-spitting KISS. However, KISS' 1982 album "Creatures of the Night" contained not one but two Bryan Adams songs. Before the discussion regarding "War Machine," KISS had decided to cover "Rock and Roll Hell," a song previously recorded by Bachman-Turner Overdrive of "Takin' Care of Business" fame. Adams had written the song with his songwriting partner Jim Vallance. 
Per Vallance on his personal website, "Rock and Roll Hell" is actually based on the "tempo and chord structure" of "Takin' Care of Business." When he and Adams got a call from KISS producer Michael James Jackson asking if they wanted to write a song for KISS, his reaction was pragmatic. "To be honest I've never been a huge KISS fan, but it was early in our writing career and KISS were selling a lot more records than we were, so it seemed like a good idea," he recalled. 
"With a new lyric and a slower, heavier feel," they reworked "Rock and Roll Hell." The co-writing credit with KISS bassist Gene Simmons was apparently a necessary condition in order for the band to record the song. Simmons added another verse, which left Vallance and Adams with "an empty feeling," but they received most of the royalties and a chance to contribute a second song.
When Bryan Adams met Gene Simmons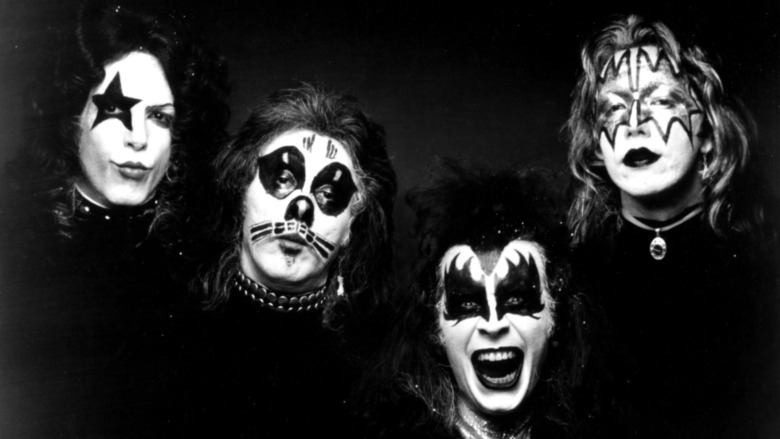 Ginny Winn/Getty Images
As reported by Ultimate Classic Rock, Bryan Adams told music historian Eddie Trunk on "The Eddie Trunk Podcast" about the experience of writing "War Machine" for KISS. "I went down to Los Angeles. Gene [Simmons] had a guitar riff, but he didn't have a song. I thought it was a pretty cool guitar riff," Adams said. "I didn't finish the idea when I was in L.A., but I took it back to Vancouver." Back home in Canada, he and Jim Vallance got to work and came up with "War Machine." 
On his website, Vallance quoted Gene Simmons' notes from the KISS box set in which he noted, "Adams and Vallance added some chordal passages and the basic lyrical content, including the title, 'War Machine.'" Per Vallance, he listened to the demo and commented, "it's obvious that we contributed significantly more than some chordal passages and the basic lyrical content." On the other hand, Simmons claimed a third of the royalties for "War Machine," which was not the case for "Rock and Roll Hell." Vallance later admitted, "That tells me Gene believed — and Bryan and I believed — that Gene's contribution to 'War Machine' was more significant than I recall."
While speaking with Eddie Trunk, Adams was pleased to hear that KISS still performs the song live and expressed his gratitude for the early career work from the band. "I would have been a broke songwriter and really grateful for the opportunity, and to this day, [I'm] still very grateful for the opportunity," he said.