Here's What We Know About Casey Anthony's Investigation Firm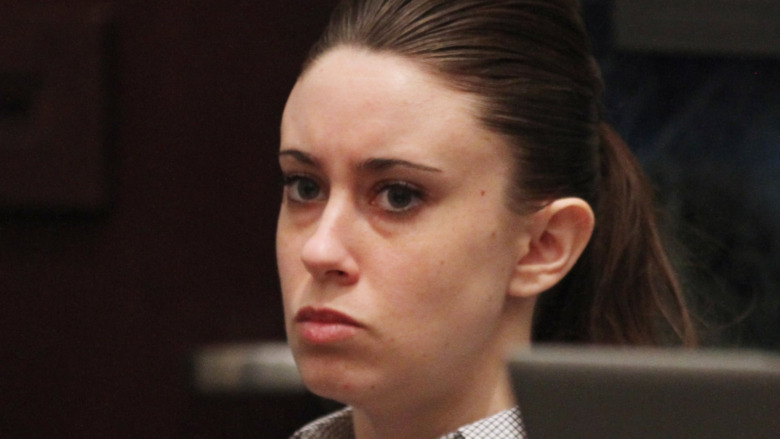 Pool/Getty Images
One of biggest trials in 2011 was the Casey Anthony murder case out of Orlando, Florida. The then-23-year-old defendant was standing trial in the alleged muder of her 2-year-old daughter Caylee Anthony in 2008. Her trial lasted about a month and against the expectations of many observers across the country, a jury would acquit her of all major charges, helping her avoid a death sentence. She was only found guilty of four misdemeanor counts of lying to authorities. For those she was sentenced, but released after receiving credit for time served, and fined. Just a few days after sentencing, Anthony walked out of an Orange County jail and was free to go home.
Since then, Anthony had led a life away from the public eye. But in 2017, she reappeared in the headlines when she gave an exclusive interview to the Associated Press, her first sit-down interview with the media since her acquittal. It wasn't the interview many thought it would be. Though she already suffered from significant disfavor in the public's opinion, Anthony probably solidified her outcast status in her response to what she thought of that. "I don't give a s— about what anyone thinks about me, I never will. I'm okay with myself, I sleep pretty good at night," she said.
Casey Anthony's new business and career path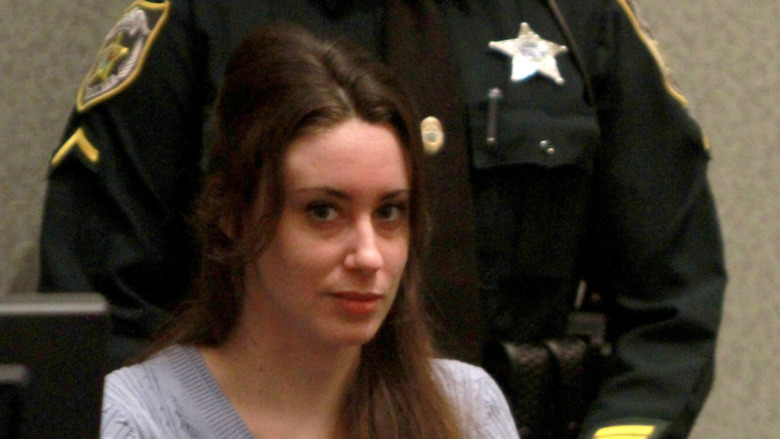 Pool/Getty Images
But another standout part of her 2017 interview was Anthony expressing interest in starting a private investigation company. She was living (and still does) with Patrick McKenna, one of the investigators on her 2011 defense team, who is also a private detective. As one of his employers, Anthony found herself immersed in the world of private investigation and wanted to obtain a license of her own.
And that dream of hers may finally be coming true. Now, over three years after the fact, Anthony is in the early stages of her own investigation firm. In December 2020, paperwork was filed at the Florida Division of Corporations (the state's business registry) for: Case Research & Consulting Services LLC (via News 6 Orlando). The firm is under Anthony's name, filed with the West Palm Beach address of McKenna, with whom she still lives.
Records at the Florida Department of State show that Anthony filed for registration on December 14 of last year, and it was set to take effect on January 1, 2021. It is uncertain what's next for the firm, or when Anthony will take on her first investigative case (if indeed she ever does). But what we do know is that the status of her company is currently active. Which means, it could be any day now we'll hear from her again in this new role she's taken on.
Deadline reports that Lifetime will air "Cellmate Secrets: Casey Anthony" on June 4.